Rhonda Sue Coleman was two weeks away from graduating high school in Hazlehurst, Georgia on May 17, 1990. That night, as a part of a Jeff Davis High School tradition, she and fellow seniors gathered at a student's house to decorate a graduation banner to put up at school, her cousin Natasha Bennett told Dateline.
After the banner-decorating party, Rhonda, 18, and a few other students went to a nearby convenience store. Rhonda's friends would later tell police that a little after 10:00 p.m., Rhonda said she had to leave to get home by her 10:30 p.m. curfew, and that she planned to stop at a nearby Hardee's drive-through on the way. She left her friends to drive the three miles to her house, Natasha said.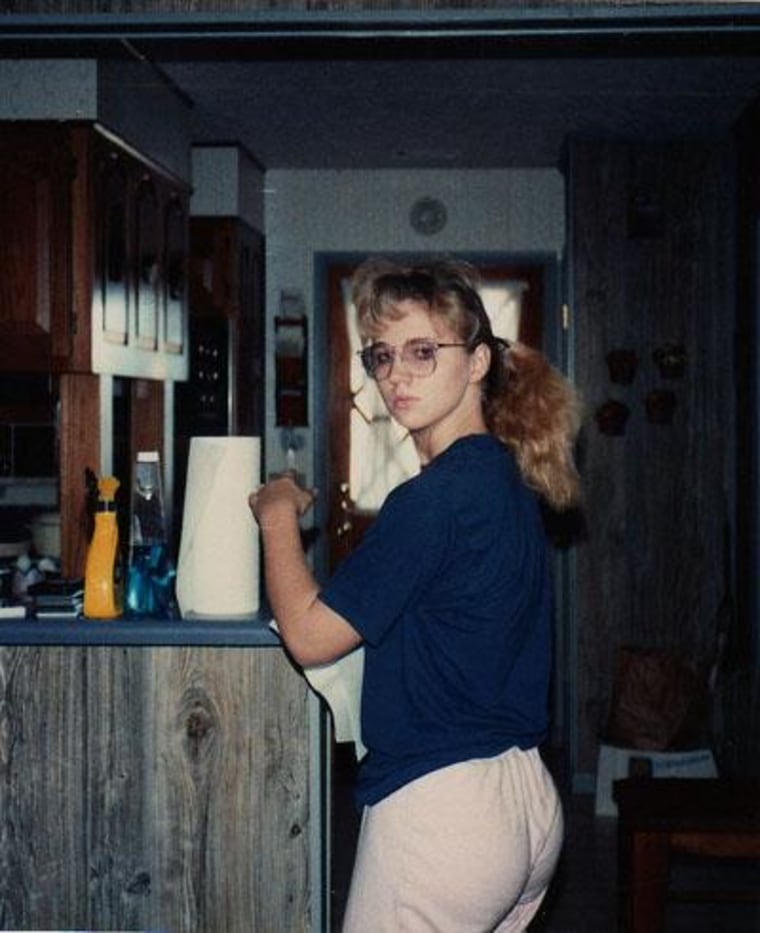 That same night, one of Rhonda's classmates, Layla Miller Marshall, couldn't make it to the banner-decorating festivities because of her work schedule. When she got off work, she stopped at her boyfriend's house before driving home.
"Rhonda only lived two miles from my house," Layla told Dateline. Around 10:30 p.m., on her drive from her boyfriend's house to her own, she passed a car that was pulled over on a dirt road with its lights on.
"As I passed it, I saw that it was Rhonda's car," Layla said. "So I turned around and went back." She said she wanted to make sure everything was OK.
When Layla got out of her own car, she saw that Rhonda's car was running, the lights were on and that the driver's door was open. Rhonda was nowhere to be found.
Layla turned off the engine and, since it was in the days before most people had cell phones, decided to go back to her boyfriend's house and call police. She told Dateline she and her boyfriend returned to the car to wait for the police.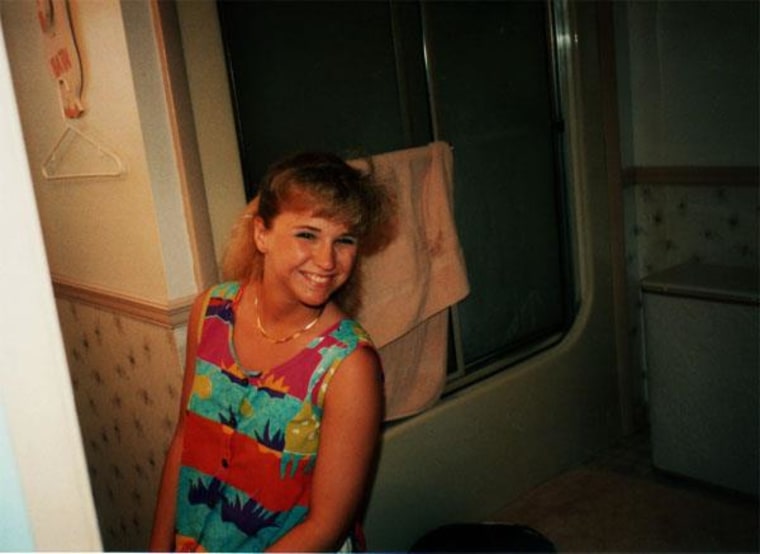 Meanwhile, Rhonda's parents Milton and Gayle Coleman were worried about their daughter, who was now late for her school-night curfew. Rhonda's dad Milton told Dateline his daughter was almost never late coming home, and if she was, she would always call ahead of time. Around 11:00 p.m., Milton decided to drive around to see if he could find Rhonda.
After waiting for about 30 minutes at Rhonda's car with no sign of the police, Layla and her boyfriend went back to the boyfriend's house to call again, and then returned to Rhonda's car. Police arrived at Rhonda's car around 11:40 p.m.
"I received the call from the 911 center about an hour and a half after they found [the car]," Steve Land, retired Chief of Police for Hazlehurst, Georgia, told Dateline. He responded to the call that night, and remembers officers from the Georgia Bureau of Investigations, the Jeff Davis County Sheriff's office, and the Hazlehurst Police Department being at the scene.
Out driving to look for Rhonda, her father Milton came across the police commotion.
"I see the blue lights, and I figured she went off the road or got in a wreck," Milton told Dateline. "When I got there, I found out she was missing."
Layla said she doesn't remember a lot of the specifics from that night almost 28 years ago, but she says she will never forget when Rhonda's father pulled up to the scene.
"When her dad drove up was one of my most vivid memories. He was asking 'Layla, where's Rhonda?' I said 'Mr. Coleman, I don't know.' And his eyes immediately filled up with water. I could tell he knew something was very wrong right then," Layla recalled to Dateline.
Retired Det. Land told Dateline that even though Rhonda's car was found within Hazlehurst city limits, the Jeff Davis County Sheriff's Department immediately took the case.
Police found Rhonda's purse inside her car. They also found footprints leading from her car toward the tire tracks of another vehicle. These tire marks indicated that another vehicle, other than Layla's, had pulled over on the side of the road that night, GBI Region 4 Special Agent in Charge Mark Pro told Dateline.
"It's possible that she knew the person or persons that pulled up to where her vehicle was," Special Agent Pro, who is a supervisor on the case now, told Dateline. He says that authorities still don't know for sure.
On May 20, 1990, after three days of ground searches, handing out flyers and helicopter searches, Rhonda's body was found by a hunter about 15 miles from where her car had been found. It was in a rural, wooded area in Montgomery County, Georgia. Rhonda, whose body had been burned, was fully clothed, Special Agent Pro confirmed to Dateline. She was only 18 years old.
Rhonda's parents Gayle and Milton, and her cousin Natasha, were with the rest of their family when police told them the news. To this day, Rhonda'scause of death is listed as "undetermined" by the GBI crime lab.
"The problem is the GBI has been holding the key to our pain for 28 years," Natasha told Dateline. "They have never sat down with the family and said, 'This is what happened to Rhonda.'"
Special Agent Pro explained Rhonda's cause of death is "undetermined," because of the burned state of her body, which made it difficult to find her exact cause of death. He said that everyone who saw Rhonda on her last night is a person of interest, but could not comment more to protect the integrity of the investigation. No arrests have been made in Rhonda's case.
"Her case has been worked as a homicide from the start -- it's obviously not accidental," Special Agent Pro told Dateline.
Since Rhonda's body was found in May of 1990, Special Agent Pro said the GBI has been conducting "hundreds" of interviews, including interviewing new witnesses within the past year.
Milton and Gayle hired a private investigator, retired GBI Officer Jody Ponsell, in August 2017 to help them find answers in Rhonda's death. Ret. Officer Ponsell has been conducting independent interviews and working with the Colemans' attorney on the case. Ret. Officer Ponsell was working at the GBI when Rhonda was murdered, but wasn't immediately assigned to her case. He says the way Rhonda's case has been handled is "disappointing."
"There's been a lot of missteps in [the handling of] this case over the years," Ret. Officer Ponsell told Dateline.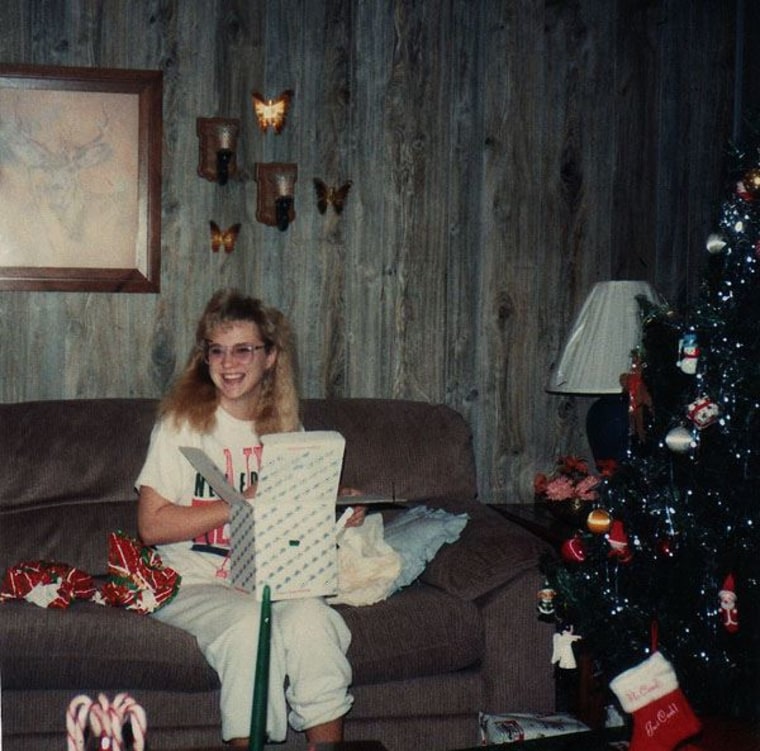 Ret. Chief of Police Land agrees, saying that "if things were handled differently that night, the outcome might be different."
Rhonda's mother says that even though it's been 28 years, she feels an emptiness inside her every day. Her parents said Rhonda was a "wonderful daughter," and that they were an extremely close family.
Rhonda was planning to attend Georgia Southern University to become a pediatric nurse. Her parents received her honorary diploma at Jeff Davis High School just two weeks after her body was found.
"I think about her all the time, wondering what she would be doing today," Rhonda's mom Gayle said. "We would like to have some sort of closure. I don't know if we will ever get all the answers, but we're not gonna stop trying."
Rhonda's family is providing a $35,000 reward for information leading to the arrest and conviction of her killer. If you have any information about her case, please contact the Georgia Bureau of Investigations at (912) 389-4103.