Joshua Bryan Smith was well-liked, his mother Vicki Smith told Dateline, and even garnered the "Funniest Kid in School" accolade in high school.
"He was just a funny kid. And he never got in trouble," Vicki told Dateline. "He was just your average, good kid."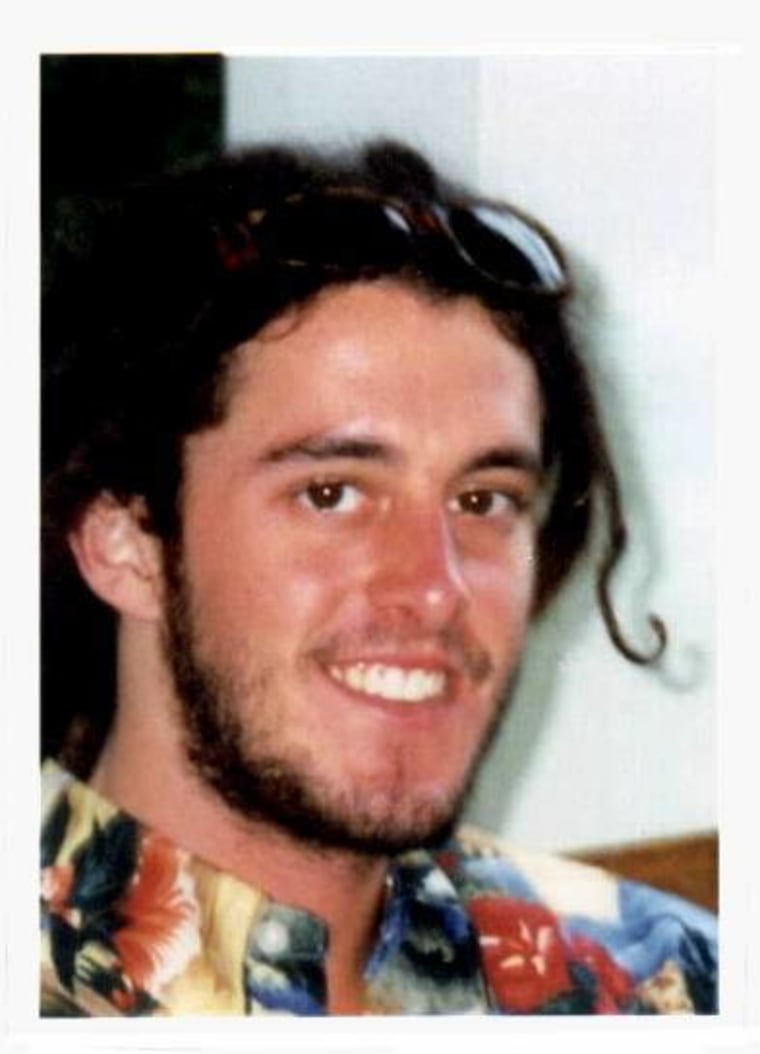 After graduating high school in his hometown of Ponte Vedra, Florida, Josh enrolled in Flagler College just 45 minutes down the Florida coast in St. Augustine. During his third year, though, Josh dropped out of school and moved home with his parents.
Vicki told Dateline it was partly because he was having a tough time. "He just had a mental breakdown one night," she said. "He was saying words that didn't make any sense."
But he also moved back because he was considering becoming a police officer.
Vicki told Dateline she remembers Josh's 23rd birthday well. It was November 4, 2000. She and her husband Ed, Josh's father, spent the day together. Vicki says Ed and Josh went for a jog on the beach before Josh went to work his usual shift at Lulu's Restaurant around 5:30 p.m.
Vicki told Dateline that she expected Josh to finish his shift that night and return home around 11:00 p.m. But 11:00 p.m. came and went. Josh never came home.
"Around 11:30 p.m. we started to think, 'Well, that's odd,' because he's dependable," Vicki told Dateline, adding that Josh would always call to let them know if he was going to be late.
Keeping Josh's recent mental health struggles in mind, Vicki says she and Ed started to panic and immediately began searching for their son. They drove around Ponte Vedra until around 5:00 a.m., when Vicki returned home and reported Josh missing to the St. Johns County Sheriff's Office.
While Vicki returned home and called authorities, Ed kept searching by car. He eventually found Josh's car parked by The Lodge & Club, a beach club in town. According to St. Johns County Sheriff's Office spokesperson Chuck Mulligan, the car was locked and Josh's wallet was inside. Ed then found Josh's shoes on the beach, just a short distance from the car.
"It was as if he had kicked [his shoes] off and walked off," Vicki said.
Officer Mulligan told Dateline that police employed vehicles, search dogs, and helicopters on the beach that morning looking for Josh. Authorities found no evidence leading them to his whereabouts. Officer Mulligan says that subsequent interviews with Josh's coworkers did bring some information to light.
"There was some sort of disturbance between Josh and the person managing the restaurant," Officer Mulligan told Dateline. Co-workers told authorities that, following the disagreement, Josh left the restaurant around 7:30 p.m. Officer Mulligan says police do not have a clear idea of what happened that night.
In the months that followed their son's disappearance, Vicki and Ed contacted homeless shelters and handed out flyers, hoping to drum up leads on Josh's whereabouts.
"We searched as best we could," Vicki told Dateline. Vicki and Ed left Josh's car at the beach for a few months in case he decided to come back for it. He never did.
Over the years, authorities at the St. Johns County Sheriff's Office have followed up on many leads, investigating tips from as far as California. However, after 18 years and with no new leads on which to follow up, Officer Mulligan says the case is currently inactive.
Vicki says a small piece of her holds on to the hope that Josh will return. She told Dateline if he is alive, she would want to tell him: "It's been long enough Joshua. We are destroyed without you, and every one of us needs you in our lives. If you're there, just let us know that you are OK."
Today, the 18th anniversary of his disappearance, is Josh's 41st birthday. As she does every year on his birthday, Vicki will go to the spot on the beach where her son's shoes were found. She will leave him a letter, flowers, and balloons.
Josh is described as being 5' 10" and weighing 150 lbs., with brown hair and brown eyes. He was last seen wearing baggy brown swim shorts and a black t-shirt. If you have any information surrounding his disappearance, please call the St. Johns County Sheriff's Office at (904) 824-8304 and ask for the Major Crimes Unit.