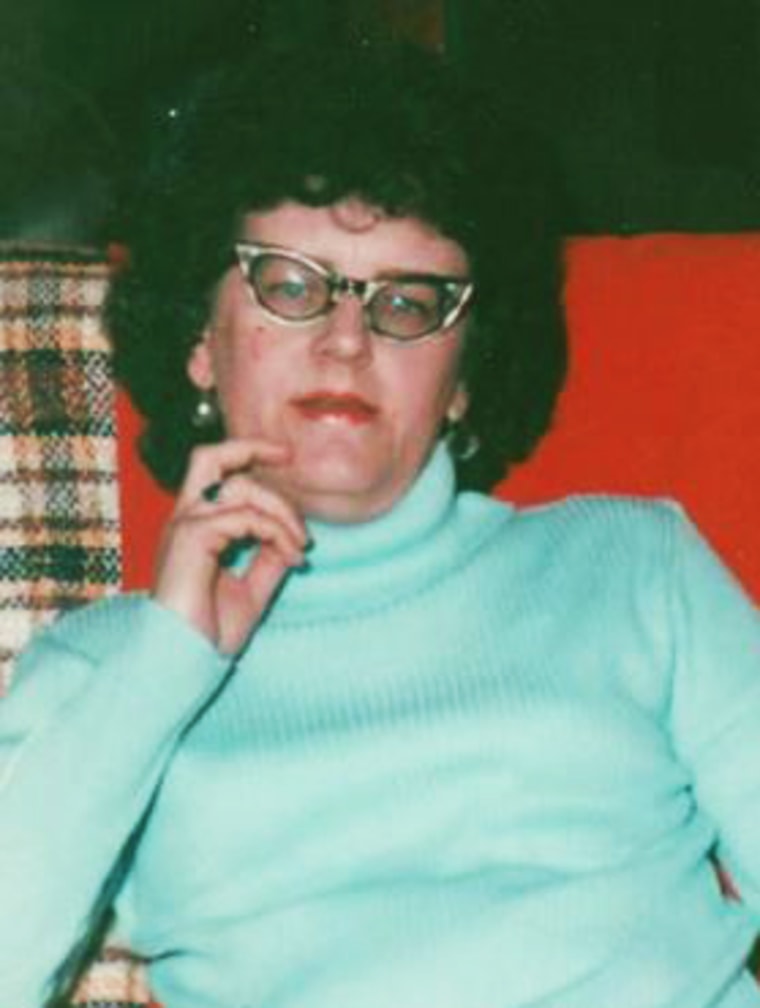 The research is kept in an over-stuffed binder.
It includes police reports with scribbled notes, faded maps and whatever is out there in the narrative of a woman who has been missing for 35 years. Her name is Helen Dymond.
"I felt like it was a story we wanted for our family, to keep her alive somehow," Holly Letson told Dateline. Holly and her older sister April Lawer are two of Helen's granddaughters. April was very small and Holly was not yet born when their grandmother disappeared in the early morning hours of June 28, 1981.
Helen's disappearance has been a nagging mystery to them all these decades. Although rarely discussed, the girls say, it's an ever present question. "It's been a family mystery since 1981," April told Dateline. "What happened to Helen that night? Where did she go? Someone knows and we think it's about time the answers are found."
The Middle of the Night
It was a hot summer evening in National Mine, Michigan, a small town once fueled by the nearby iron ore mines in the 1950s and '60s.
Helen spent the day at a town picnic and ballgame with several of her children. She was 48 at the time and her four grown children were beginning to start families of their own. That evening was traditionally one for celebrations in the town and they had every intention of participating.
Once activities at the picnic began to wrap up, she and her husband Roy went to the Tilden Club, a private club for members and their guests. One of their daughters and her husband, Holly and April's mother and father, joined for a time before leaving to grab pizza and head home.
The story then goes that Helen's husband Roy wanted to head home as well, but she was not ready yet. An argument followed in the parking lot. It was decided Roy would head home alone and Helen would head back inside the club. Her plan was to then walk to her son's home, about a mile or so away, to spend the night, as she often did whenever there was a fight.
According to several club patrons, Helen left alone sometime between 3:00 a.m. and 4:00 a.m., despite conflicting earlier statements stating it was 2:00 a.m. Helen's family believes some thought the club could get into trouble for serving alcohol past 2:00 a.m.
Helen was spotted walking on the wrong side of the road towards her son's home. That was the last time she was seen.
"We have walked the path she would have gone dozens of times," Holly told Dateline. "It would have taken 13-15 minutes. So what happened during those minutes that prevented her from getting there?"
After Helen's husband Roy got home, he phoned his daughter, the one who had been with them earlier at the club. He asked if she had seen or heard from Helen, and told her they'd had a fight. It wasn't the first time something like this had happened, so alarms didn't immediately go off at the sound of Helen spending the night at her sons.
Little did they know at the time, Helen hadn't made it there.
The next morning, a Sunday, no one knew where Helen was and the severity of the situation set in quickly. "She wasn't at her son's, she wasn't at our house, wasn't at our aunt's, wasn't home. Our family realized pretty quickly she was just missing," Holly said.
A big storm was blowing in that night, so instead of waiting the recommended 24 hours authorities insisted in during those days, Helen was reported missing right away. Family members say officials told them Helen probably left on her own accord and there wasn't anything they could really do right then.
The following week, an article ran in the local paper. Police reportedly took the case more seriously.
But none of it helped find Helen.
Leads that Lead Nowhere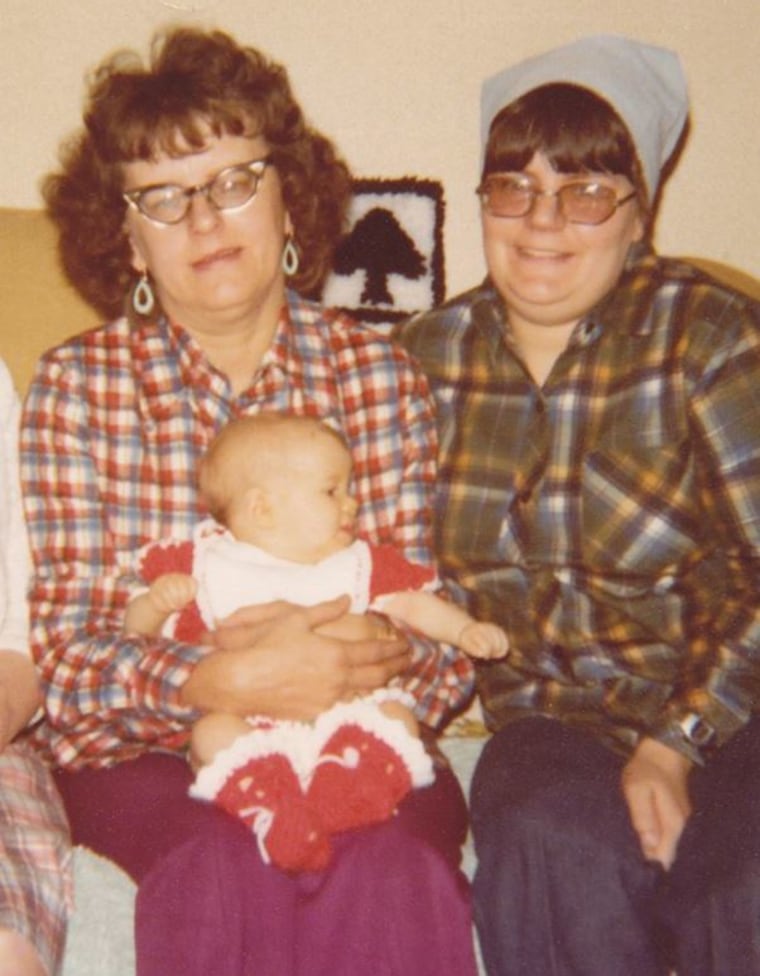 There have been a number of leads over the years, but none has set the official investigation in a solid direction.
"They didn't have many suspects, but we really do," April told Dateline.
At first, authorities questioned Helen's husband Roy. "It didn't look good for him at first," says Holly. "But he was so distraught and my mom remembers it's the only real time she's seen him cry and break now."
Although their grandfather has since passed away, both Holly and April are sure he had nothing to do with their grandmother's disappearance. "I had that blunt, hard conversation with our mother about if it was possible that her dad did something. Wasn't even remotely a possibility," Holly says.
Another tip was called in that Helen stopped into a party that was on a road she would have had to walk down to get to her son's. The tip wasn't taken seriously by police, family members say.
The next lead involved the mine pits that dotted the landscape outside the town. Could Helen have been accidently hit by a car and her body dropped in the dark shafts? The pits were filled with rain and groundwater a majority of the year at that time, so a thorough search was never conducted.
Yet another witness discovered a purple windbreaker along a nearby fishermen's path. The pull string was ripped out. "My grandmother pulled all the pull strings from her jackets, she despised them," Holly says.
Family members identified the jacket as hers, but that's all that has come of the possible clue.
"This whole process was and is still frustrating for us all," April said. "How does no one know anything?"
Their Own Investigation
Holly and April spent their lives seeking information about their grandmother. When they became adults, they decided it was time to try and solve the mystery of what became of the grandmother they never got to really know.
"Every year on June 28, we talked about it but then that was it for a year," Holly told Dateline. "My sister and I decided we needed more than that."
Holly started her own investigation, phoning detectives, requesting reports and making copies of local articles from the time of Helen's disappearance. Although both sisters are busy in their own lives -- both work in the education field -- they dedicate whatever time they can to unraveling the pieces of a puzzle that just doesn't seem to fit. Yet.
"I just think if we talk to enough people and ask the right questions and keep up with it, answers could come," explained Holly.
It was April who decided they might gain some traction if they posted their grandmother's story on Facebook. The page 'The Disappearance of Helen Dymond' was created and is filled with memories, old photos and an ever-present request; if you know something, come forward. They encourage anyone with information to reach out on the page.
The girls have tracked down a number of potential witnesses over the years, and have several theories about what became of Helen. Crucial information is still out there to be discovered though, they say. Someone out there knows.
Helen's case is now in the hands of the Michigan State Police, who say the case is still open and being investigated.
Gone but Not Forgotten
Helen would turn 83 this September. She'd be a great-great-grandmother now.
Her disappearance continues to be a source of speculation and attention in the town. For their aunts and uncle, talk about Helen can sting.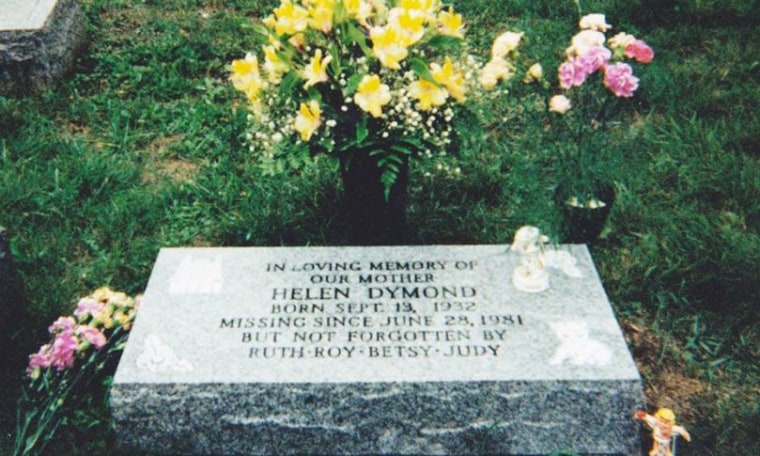 "Our mother is very matter of fact about it, very stoic. Our one aunt is very, very sensitive about it. You don't bring it up around her really," Holly told Dateline. "I think, though, that if answers were found, it would close this chapter in some way for everyone."
The girls say that with no memories of their grandmother, the case isn't as personally raw to them. But that doesn't deter their persistence in finding answers.
"I really feel we're one piece short of the full puzzle," says Holly. "We can't help but wonder and try to find the answer for Helen."
If you have any information regarding Helen's disappearance, you are urged to call the Michigan State Police at (906) 475-9922.