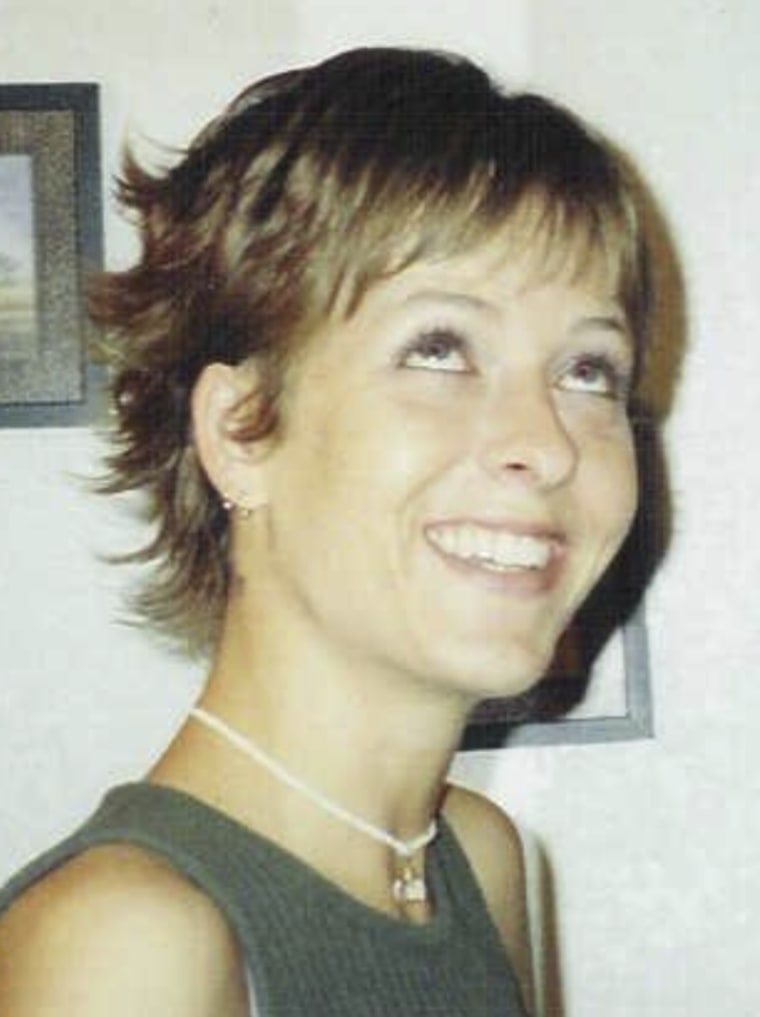 Kelly Johnson believes she will never again meet anyone like her friend Jennifer Wilkerson.
The two met in elementary school, and what followed lasted more than two decades.
"There was just something that drew me to her," recalls Kelly. "We became close again when we became teens and got into all types of trouble. We drove around town in this car that sounded like a lawnmower. She was what a best friend should be."
Jennifer was in Kelly's wedding. And when Kelly got pregnant, she wanted Jennifer to be there for the birth of her son.
But then came a call from Jennifer's mother. Jennifer was missing. More than 12 years have since passed, but Jennifer remains missing.
Friday marked Jennifer's 39th birthday. All the years of missed memories weigh heavily on Kelly.
"She's missed so much and we've missed so much of her life," Kelly told Dateline. "It eats you up inside."
That Day
The last time anyone saw Jennifer was on the morning of July 13, 2004. What's known about the day is that Jennifer, 26 at the time, had stayed at her boyfriend's place. She was due at work that day at a nearby smoke shop, so she headed back to the trailer she shared with a couple, with whom she was friends, to take a shower.
Jennifer never showed up to work that day, or the next. Those close to her began to realize something must not be right when they couldn't reach her. It was unlike Jennifer to not let her employer know she'd be out for a shift, or for her to not return calls.
Family members went to her residence. Her car was parked outside and her keys, purse and possessions were inside.
"I got a call from Jennifer's mother saying she had to tell me something. Immediately, I got this bad feeling," Kelly told Dateline. "It was surreal. She didn't want me to see it on the news or something."
According to Kelly, many first thought Jennifer just took off on her own and would return when she felt like it. That was never an idea Kelly bought into, especially when Jennifer failed to pick up her last pay stub the week after she was last seen.
"You'd think if you were leaving town, you'd take all the money you had. She would have picked up that paycheck," said Kelly.
Someone She Knew?
Authorities questioned Jennifer's boyfriend at the time, an obvious first potential suspect as he was the last one to see her before she vanished. Family members said he passed two polygraph tests. He's since moved out of the country, according to Kelly.
A number of other people were questioned, but Jennifer's wide array of friends and social groups made piecing her movements together in the prior days difficult. According to Kelly, Jennifer's trusting and independent nature may be one reason unlocking the mystery of her case hasn't happened.
"She had so many friends. I believe someone she knows had something to do with her going missing," Kelly told Dateline. "That's the scary thing to think about. What if I know them? What if they know me? Jennifer wouldn't have just gone with someone she didn't know, but because she knew so many people, who is this person?"
Several rumors circulated about Jennifer and the possible circumstances surrounding her case. Although some of them are dark, little evidence has surfaced to move any ideas from theory to fact.
The Lubbock County Sheriff's Office continues to investigate Jennifer's case, officials said. However, the case is cold.
Still Hoping
The years have been extremely rough on Jennifer's family, according to Kelly. She told Dateline the family, "has had their hopes raised so many times, then shattered.
It was with their blessing that she reached out to, and spoke with, Dateline about the story.
Talking about Jennifer is like ripping off a worn bandage, Kelly said. Each time, it gets more and more difficult to get the adhesive to stick back on. But for Jennifer's loved ones, the pain is worth the possibility of answers for her best friend.
"You can't just give up on 20 years of friendship. Whatever happened, it's time to know what it is," Kelly said. "We won't ever stop searching for that."
Anyone with information regarding Jennifer's case is urged to call the Lubbock County Sheriff's Office at (806) 775-7009 or Crime Line at (806) 741-1000. You can also visit the Facebook page 'Jennifer Wilkerson (Missing)' for more information.