Growing up, Jeramy Carl Burt's parents say their son was an energetic boy full of spirit. He was diagnosed with ADHD at a young age, and his father Van Burt told Dateline that drove him to participate in many activities.
"He was pretty hyper all the time," Van said. "He played football and ran track when he was in high school."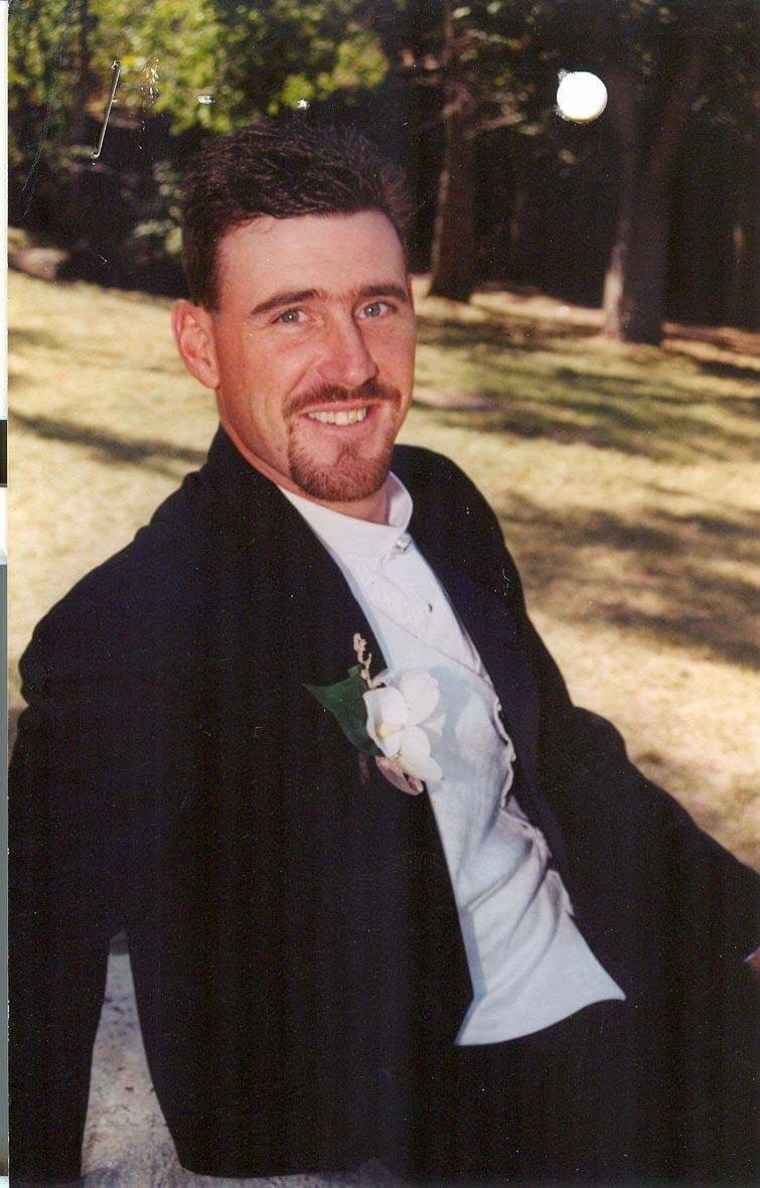 After graduating high school, Jeramy channeled his physical energy and joined the U.S. Navy. He served in the Gulf War from 1993 to 1999, traveling across the globe from the Persian Gulf to Australia to Japan.
While in Japan, Jeramy met Rena. The couple married and later divorced.
Shortly after the divorce, Jeramy met Kim George. Jeramy's mother Sheryl told Dateline the two quickly fell in love, and were married in 2002. That same year, the couple had their daughter McKenzie.
However, Jeramy's love life got complicated that year. Sheryl told Dateline her son and Kim got divorced, and a short time later Jeramy began dating his divorce attorney, Jeannie Braun.
His relationship with Braun came to an end when Jeramy testified against her before a grand jury in 2004 for illegal activity, his mother said. Braun was sentenced to one year in jail and 14 years of probation, after pleading guilty to forging a judge's signature and influencing a witness, the Idaho State Journal reports.
Despite their divorce, Jeramy and Kim remained very close, raising their daughter McKenzie together.
"I admire the fact that he made things right with his ex-wife," Jeramy's mother Sheryl told Dateline.
The two were getting along so well that they decided to give the relationship another try. That's why, on the night of February 11, 2007, Jeremy's father Van told Dateline, Kim said was alarmed when she received text messages from Jeramy saying he wanted a new life, and that he was leaving.
Prior to those messages, 33-year-old Jeramy had taken his daughter McKenzie to see his mother Sheryl in American Falls, Idaho for the weekend, family members said. After the weekend trip, Jeramy returned to the home he shared with his father, who is divorced from Sheryl. He was going to then head out to see a friend.
"He left his father's house and was going to another friend's house," Det. Josiah Ransom, the lead detective with the Boise Police Department on the case, told Dateline. "He never ended up at that friend's house.
According to his father, Jeramy was going over to the friend's house to talk about hunting, one of his favorite activities. He asked his father to tuck McKenzie into bed for him. Jeramy never came home.
And then, according to Detective Ransom, Jeramy's ex-wife Kim, who was in Las Vegas at the time for work, received those strange text messages from Jeramy's phone.
"The messages indicated he was never coming back," Detective Ransom told Dateline. "But the messages didn't seem like they were coming from him, based on context and wording."
Private investigator Marki Davis, a family friend who is helping search for answers, said the messages made Kim upset because they were out of character. "He's straight forward. He wants to talk to you in person. And he wouldn't send a text like that," Davis said. "It caught Kim off guard, and she thought it wasn't his style."
When Kim returned home from her trip, she was even more upset to find her car missing, according to Van. She and Van filed a stolen car report, Van told Dateline, because the content of the text messages to Kim made it difficult to file a missing persons report.
"There were charges on his credit card 45 minutes away and then he veered off the face of the earth," Detective Ransom said.
In May 2007, three months after Jeramy was last seen, police found Kim's car in a remote area more than 100 miles away from Boise.
"It was burned out into this ravine in a very desolate area," Detective Ransom told Dateline. The detective said this was strange because it would have been difficult terrain for the car to have driven.
Little evidence has been found regarding the circumstances of how Kim's car got in the ravine.
"It's difficult to work on a case like this," Detective Ransom said, frustrated by the lack of physical evidence. "We like to work stuff to the end."
Detective Ransom says the Boise Police are looking at cell phone data and he remains hopeful they will make an arrest, although no persons of interest have been named in Jeramy's case.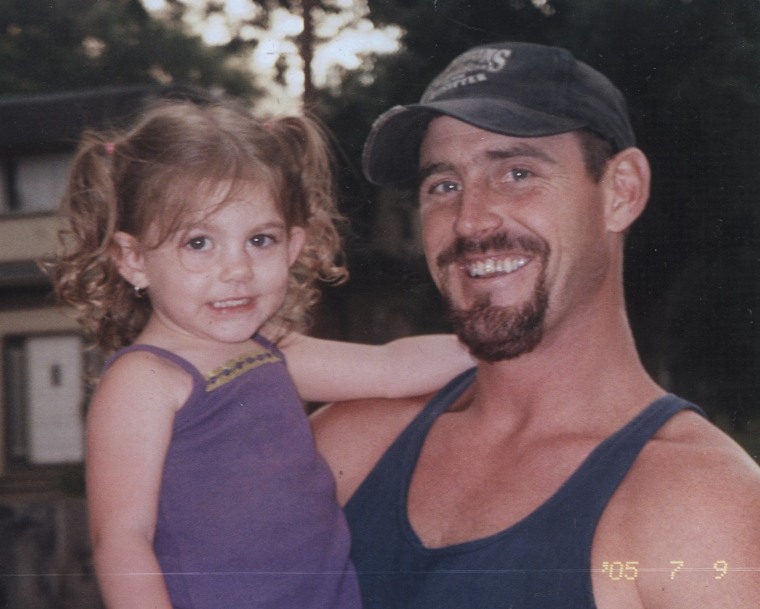 "Just given the way that he disappeared, he has a daughter and there hasn't been any contact since 2007. He was described as a family man," Detective Ransom told Dateline. "That and other things related to this, makes me believe there is foul play involved."
Jeramy's mother and father both fear the worst for their son.
"If Jeramy were alive today, he would be with his daughter," Van told Dateline.
In July of 2016, Jeramy's ex-wife Kim, who had remarried in the years following his disappearance, died of an apparent suicide.
Their daughter McKenzie was three years old when her father went missing. She will turn 15 this year, and is doing extremely well in school, according to her grandfather Van. She now lives with her stepfather.
Jeramy Carl Burt, who would be 44 years old today, and is described as 6"2' tall with brown hair and hazel eyes. If you have any information, please contact the Boise Police Department at (208) 570-6290 or We Help the Missing at (866) 660-4025.