The saddest stories don't just end in cemeteries – they can begin in them, too.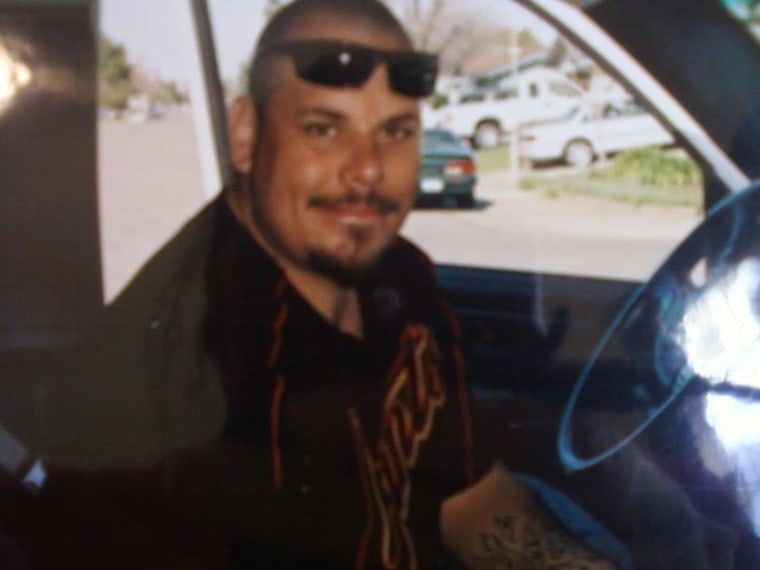 Lisa Vargas told Dateline that on July 24, 2008, "Me, my mom and my brother, Robert, were at the cemetery that afternoon to visit our Dad's grave. It would have been my Dad's birthday that day, and he had died only four years before."
The next morning, neither Lisa nor her mom, Eula, could get ahold of Robert.
"We were literally together every day, all the time," Lisa said. "So I kept calling him that morning, blowing up his phone. It wasn't like him to not answer."
Robert lived in a trailer on his now late-grandfather's 48-acre plot of land in the countryside of Lincoln, California.
"My grandfather said he had looked all over for Robert but couldn't find him," Lisa said. "He was so frantic in his voice. I had never heard my grandfather like that, so me, my mom and my cousin all went over to look.
"We were frantically running around, looking all over the ranch," Lisa continued. "There was blood on the front steps and his house was a mess, but I didn't think anything of it at the time. I thought he had maybe cut himself while cutting wood."
Unfortunately, no wood had been cut. On July 25, Eula allegedly found his body lying about 150 feet from his house. According to authorities, Robert had been shot once in the back and once in the head. He was pronounced dead at the scene.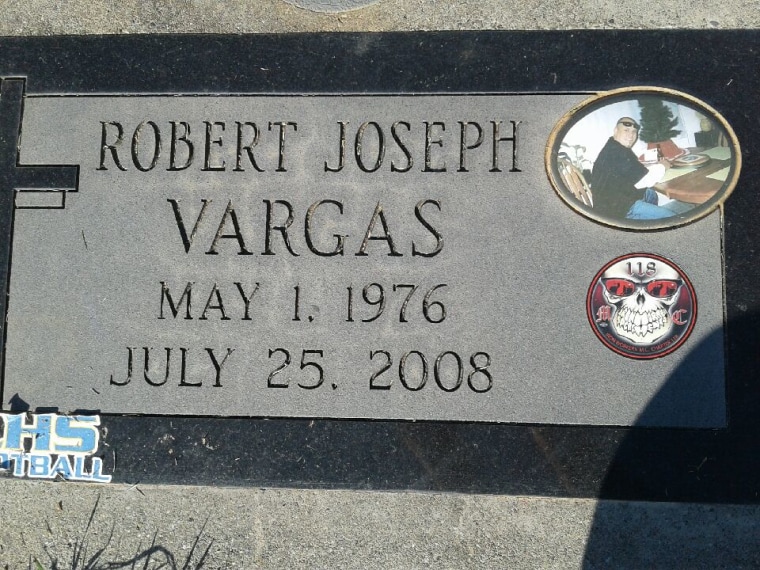 "It was clear he had been running away from the house," Lisa told Dateline. "Like, he was running away from somebody."
Neighbors told Robert's family they heard gunshots early in the morning, but their grandfather said he hadn't heard anything unusual.
After the murder, the Placer County Sheriff's Office gathered DNA from the scene; however, since the murder happened on Robert's family's property, case Detective Bryan Mattison said, "there was no DNA at the scene that you wouldn't expect to be there."
That finding did lead authorities to believe, though, that the murderer had been close to Robert.
"It has never been considered some sort of stranger assault," Detective Mattison told Dateline. "Whoever shot him was some who he knew, who had been there before and who he trusted."
Detective Mattison and his partner Detective Chris Joyce started looking at the case in 2014.
"[The assigned investigators] had done all of the investigations and interviews in 2008 that they could," Detective Mattison said. "But in a lot of these cases, people don't want to talk at the time because they are involved in their own criminal cases. Give it a few years and people are a lot more willing to talk.
"We've interviewed over 100 people for this case," he said. "Ninety-eight percent are happy to talk to us. But at some point you run out of people to talk to."
"It's so sad to sit and think what led up to this," Lisa said. "I sit every single day and think, 'Why? Why did this happen?'"
A possible motive being considered by both the family and law enforcement, was a settlement Robert received shortly before his murder. Robert was an iron worker, and in May 2008 he slipped while carrying rebar. His tailbone shattered, according to Lisa, and he was given around $100,000.
Lisa said he did splurge a bit after receiving the money: a new Harley Davidson motorcycle, a new truck and new clothes. She told Dateline, though, she thinks that money – meant to bring him relief and comfort – may have actually brought him to his death.
"I'm sure some of his friends knew about the settlement money," Lisa said. "Sometimes I do think his money got him killed, because that's the only thing that had changed in his life. He got his money and then two months later he got killed."
"Yes, money would be the motive," Detective Mattison agreed.
As is common with cold-case homicides, the victim's family has a tense relationship with investigators. This particular relationship, though, is perhaps more tense than others; Lisa and Eula have stopped communicating and cooperating with police, because they say they feel they're the main suspects in the case.
"I want them to look at the real person who did this as opposed to wasting time with me and my mom," Lisa told Dateline.
"Well, [Lisa and Eula] feel like the suspects, because they are the suspects," Detective Mattison said. Through interviews with family and friends, he and his partner have learned of alleged screaming fights between Robert and his family in the months preceding his death. "[Eula would] yell at Robert, 'That money's mine!' and he would say 'I'm not giving you anymore.' Then, he is dead. I'm not going to say the people close to him are the ones who pulled the trigger, but they know more than they are letting on," Detective Mattison said. "Like every case, you have to look at who has the motive, who has the opportunity and who has bothered to lie about where they were that night -- repeatedly. And when you look at that, you end up with a small Venn diagram of basically two people."
"I have nothing to hide. I did not hurt my brother and I know nothing about who killed him," Lisa told Dateline. "But I will not take a lie detector test because they made me feel so uncomfortable. The investigators made me lose hope."
Detective Mattison told Dateline he is confident the case will be solved. "It's just going to take a while to get there," he said. "It's going to take a break from somebody close [to Robert]."
Of course, no matter who comes forward, nothing will bring Robert back.
Robert's sister, who reached out to Dateline asking for her brother's case to be featured, explained the family's loss. "My brother stepped in and became that rock for my family after my Dad died," Lisa said. "He was just so nice and loving and goofy and funny. We miss him every day."
The Placer County Crime Stoppers are offering a $1,000 award for tips that lead to an arrest. Anyone with information is encouraged to call them at 1-800-923-8191 or visit tips.placercrimestoppers.com. Anonymous tips are accepted.
Editor's note: A previous version of this story stated Lisa Vargas had screaming fights with Robert about money before his death; it was his mother, Eula. A previous version stated Eula, Lisa and Robert's cousin discovered the body; Eula discovered it. A previous version also stated Robert was "shot in the back multiple times;" Robert was shot once in the head and once in the back.