In a Tuesday press release, authorities announced missing Georgia teen Aubrey Carroll is "safe, healthy and unharmed" after returning home to his mother Monday.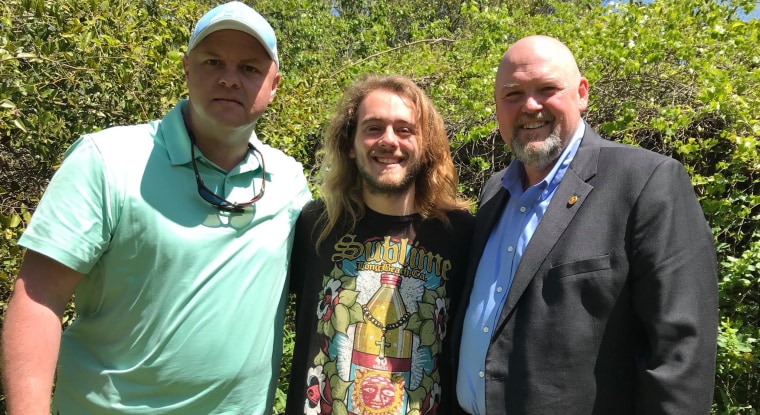 "Hey, my name is Aubrey Carroll. It's nice to see y'all," Aubrey says in a video, posted on the Spalding County Sheriff's Facebook page. Aubrey, 17, was last seen on May 24, 2016 at Spalding High School in Griffin, Georgia.
"I'd like to tell y'all -- thank y'all so much for all your prayers and looking out for my mama. I appreciate y'all so much," Aubrey continues. "I'm all right. I'm OK. I've been smiling, and y'all should do the same."
Captain Dwayne Jones told Dateline that investigators from the Spalding County Sheriff's Office (SCSO), FBI and the Griffin Judicial Circuit District Attorney's Office met with Aubrey's parents on April 10, 2018 to brief them about the progress of the investigation.
"[We] showed them pictures of Aubrey and shared with them a Facebook page that he had launched under an assumed identity," Sheriff Darrell Dix said in a Tuesday press release by the SCSO. "We also found out that over the time since Aubrey left he had no less than five (5) personal contacts with law enforcement agencies ranging from Alabama to Arizona under his assumed identity."
The release said authorities had learned through the investigation that Aubrey had travelled extensively on the west coast and in the midwest, becoming "a part of a group of people who live by bartering, operating with cash only, and travelling from state to state."
"They basically looked like a group of people from the Woodstock era in their clothing and life style," Sheriff Dix said.
Sheriff Dix said law enforcement and Aubrey's parents mutually decided not to reach out to the teen until he had another encounter with law enforcement for fear that Aubrey would disappear again. Since he is now 17 years old, and no longer a juvenile, there was no lawful way to force him to come back to Georgia.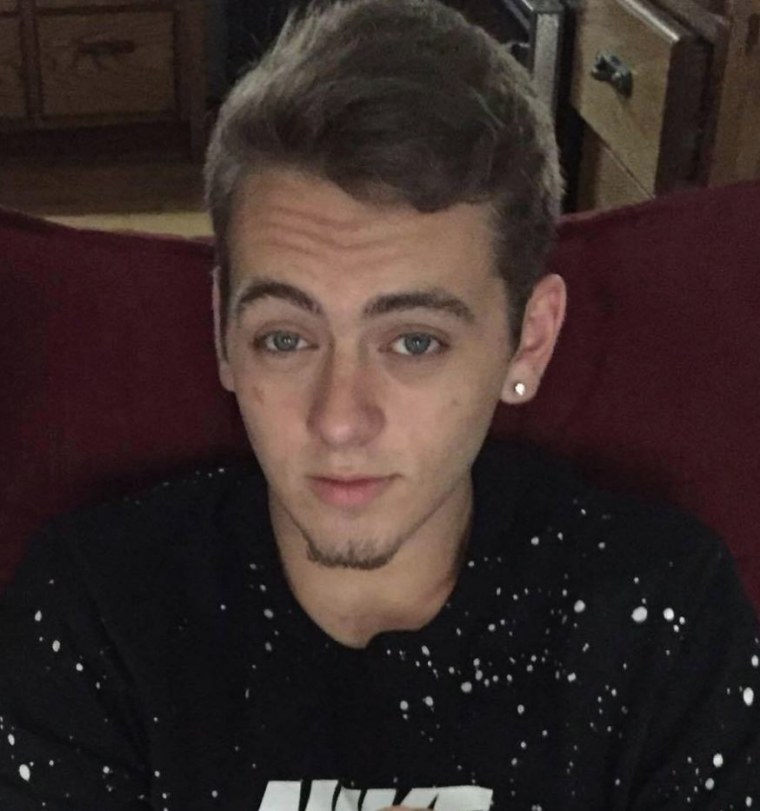 "He had a support group that he was with and all indications were that he was happy and was thriving," the release says. "He did not appear to be in any danger."
Following that meeting, though, the release says that one of Aubrey's family members decided to reach out to him anyway.
"One of those family members went out on a limb and sent Aubrey a message and Aubrey responded. That family member explained what was happening and was able to convince Aubrey to call his mother," Sheriff Dix said. "Aubrey called his mother and told her that he was ready to come home; however there were certain conditions that he wanted in place such as who he would talk to and where he would go when he got home."
Aubrey's mom contacted authorities Monday night to say Aubrey was safe and with her. Lt. Mike Morris and Sheriff Dix met with Aubrey the next morning to talk about his disappearance.
"He told us that he left on his own, and had not been abducted, hurt, abused, exploited, or harmed in any way," Sheriff Dix said in the release. "We sat for quite a bit of time with him and listened to his story. His tale was absolutely amazing. He has seen and done things that make your jaw drop."
In June 2017, about one year after Aubrey's disappearance, Dateline spoke to Aubrey's father, Michael Carroll, who recalled taking his son to the bus stop for school on the morning of May 24, 2016.
"I dropped him off that morning and everything seemed fine," Michael told Dateline.
When Aubrey's stepmother Leah went to pick him up from the bus stop that afternoon, however, he wasn't there. After attempting to contact some of Aubrey's friends on social media, Michael reported him missing.
Investigators from the Spalding County Sheriff's office told Dateline that had Aubrey left school that afternoon with his friend David Rutledge. The next morning he reportedly showed up at his friend Camron McCree's house, but was not allowed to stay there. In June of 2017, Aubrey's family told Dateline that Camron's mother had said she asked Aubrey to leave when she learned his parents were looking for him.
He then reportedly asked friends for a ride to the nearest Flying J Truck Stop. Investigators say he was in contact with friends in Gary, Georgia on May 26th, but no one had seen or heard from him since.
When Aubrey first disappeared, his father and investigators believed that he would likely return on his own. But when time passed and Darrell Dix took over as Spalding County Sheriff in January 2017, Aubrey's family contacted him about the case. Aubrey was even listed on the FBI's missing persons site and was believed to be endangered.
"We decided to go back to the beginning and re-interview the witnesses, re-investigate any clues and completely rebuild the case," Sheriff Dix told Dateline in June of 2017.
A new investigator, Todd Hendrix, was also assigned to the case. While investigators told Dateline they had no reason to suspect foul play, the Sheriff's Department offered a $5,000 reward for anyone who could put them in contact with Aubrey.
"Initially, we believed he ran away," Sheriff Dix said. "But then we don't know what happened."
Now, authorities and family members are just glad to know Aubrey is safe.
"How the story ended doesn't matter, who gets credit doesn't matter," Sheriff Dix said. "Aubrey's family, supported by friends and the tenacity of the investigators working on this case saw this through to the end. What matters is that he is safe, healthy and unharmed."
Aubrey Carroll was previously featured in Dateline's Cold Case Spotlight series.