August 14, 2005 was a typical Sunday morning at the Propst family's Missouri home. Amanda Jones, one of Bertha and Hugh Propst's three children, was getting herself and her four-year-old daughter, Hannah, ready to attend church with the family at the Calvary Assembly of God in nearby Festus, Missouri.
Amanda, 26 at the time, was pregnant with a boy her parents say she planned to name Hayden. Just before leaving for church that day, Amanda received a phone call from the baby's father, Bryan Westfall. Amanda's parents Bertha and Hugh told Dateline Amanda and Westfall had met when Amanda attended an office holiday party at the event space where Bryan worked. The pair were only romantically involved for a brief period of time, according to Amanda's parents.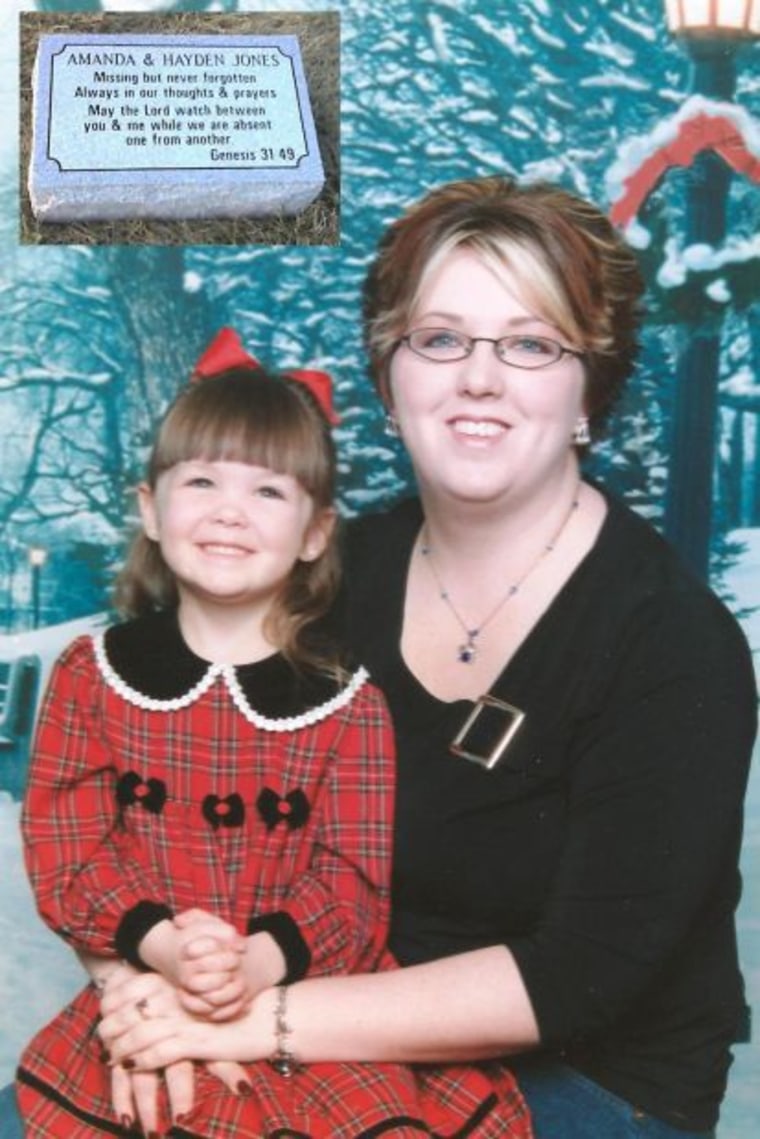 Bertha told Dateline it was "shocking" when Westfall called Amanda that day, since the last time they spoke was six months earlier when Amanda told him she was pregnant.
"He never seemed to have any interest in having a relationship with the baby," Bertha said.
But, according to Bertha, Westfall called Amanda that day to ask if she could meet to discuss custody of the child. Just days away from giving birth, Amanda agreed to meet Westfall for lunch after she was out of church.
Bertha said the two planned to meet at the Hillsboro Civic Center, where Westfall worked, then have lunch at a nearby restaurant called Off The Hook. After church, Bertha says Amanda told her daughter Hannah that "Mommy will see you in a couple of hours," and Hannah then went home with her grandparents.
"Whenever Amanda tells Hannah she would be right back, she always means it," Bertha said.
But Amanda didn't come right back. Hours later, nobody could reach the young mother.
"After three hours with no call from Amanda, we began to worry," Bertha told Dateline. Amanda's family tried calling Amanda on both her cell phone and the house phone, but both went to voicemail. They also reached out to some of Amanda's friends to see if she had called any of them; nobody had heard from her. Finally, Amanda's parents drove to their daughter's house to see if she was there and just not answering her phone. Amanda was nowhere to be found.
Bertha told Dateline she also called Bryan Westfall, the man Amanda had gone to meet, to see if he knew where Amanda was. According to Detective Sergeant Scott Poe of the Jefferson County Sheriff's Office, Westfall told investigators he and Amanda never made it to the restaurant for lunch. While still at the Civic Center, Westfall said he told Amanda he was not the father of her unborn baby. He said Amanda got upset and went to the restroom. Westfall told investigators that when Amanda returned, she said she no longer wanted to go out to lunch. According to what Westfall told investigators, he then left the Civic Center and Amanda stayed behind. That's the last time he says he ever saw Amanda.
Amanda's mother Bertha tells another story. Bertha told Dateline that Westfall told her that he and Amanda went to lunch together but went their separate ways around 2:00 p.m. However, called back a few hours after they spoke, according to Bertha, and changed his story. On that second call, Bertha says Westfall told her that Amanda had gotten got upset at lunch, and he left the restaurant while she was in the bathroom.
Bertha told Dateline that is when she and the rest of Amanda's family became suspicious.
Later that evening, family and friends went to the Civic Center, Amanda's last known location. They found her vehicle -- unlocked and abandoned -- in the parking lot. Amanda's purse was inside the vehicle, but her keys, wallet and cell phone were not. Detective Sergeant Poe says there were no signs of a struggle. Police would later discover that the last time Amanda's phone was used was to take an incoming call at 1:15 p.m. on the afternoon she was last seen. It is not known who the caller was.
Amanda's parents then called the Jefferson County Police Department to report Amanda missing. Lieutenant Doc Coombs, now retired, was assigned to the case. At the request of the Jefferson County Sheriff's Department, the FBI is also involved in the investigation.
Amanda's father Hugh told Dateline he isn't happy with the department's investigation, saying his phone calls and requests for meetings are often ignored.
According to the Propst family, police questioned Westfall shortly after Amanda vanished. He denied having anything to do with her disappearance, they said, and he hired a lawyer when he was questioned. According to Det. Sgt. Poe, Westfall's then-girlfriend also retained a lawyer at the time.
Shortly after Amanda's disappearance, authorities "searched the home of Mr.Westfall, but he limited the places where [they] were allowed to search -- which is called a restrictive search," Det. Sgt. Poe told Dateline. That was the only time his property was searched.
Dateline reached out to Bryan Westfall. He has not replied to our requests for comment.
Bertha told Dateline that police also questioned Scott Jones, Amanda's ex-husband and father of her daughter, Hannah. The couple had married in 1999, Bertha said, and divorced in 2002. Bertha told Dateline Jones was cooperative in the interview, which took place shortly after Amanda's disappearance. Detective Sergeant Poe confirmed Bertha's account adding that Scott Jones was cleared as a suspect in the case. Scott Jones passed away in 2007.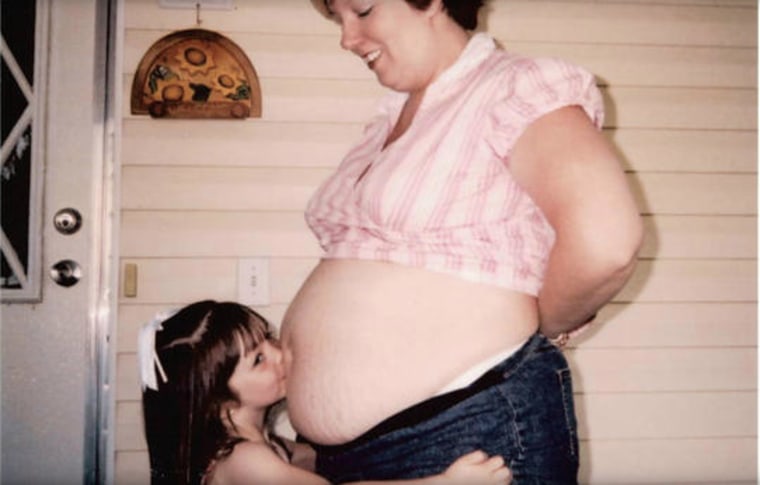 Detective Sergeant Poe told Dateline that while the case is still an active and open missing persons case, there are no named persons of interest at this time due to the lack of physical evidence.
"We continue to follow up on any leads -- and they do come in from time to time," he told Dateline. "We do hope something eventually comes to fruition, so that we can give this family some answers."
The FBI became involved with the case in August 2005 and told Dateline they continue to work with retired Lt. Doc Coombs. The FBI also told Dateline they do not name a suspect until that person is charged, but confirmed that Amanda's case is an open and active investigation.
"Until there is evidence of a person's death, it is considered a missing person case," the FBI said. "The FBI does not speculate. We follow where evidence leads us."
Amanda's parents told Dateline they yearn for evidence to lead to justice for their daughter.
"It's just frustrating when you think you've got something, and it doesn't turn out to be a lead. It's heartbreaking. Very heartbreaking," Bertha said.
Bertha describes Amanda as a very compassionate young lady who loved playing pool and bowling. Nearly 13 years after her daughter's disappearance, Bertha continues to post about Amanda on Facebook almost every day in the hope of keeping her memory alive.
"Her main goal in life was to raise her family," Bertha added. Amanda's daughter Hannah is now a 17-year-old senior in high school who plans to attend college next year and study nursing.
"We hid nothing from [Hannah], and in her heart she believes her mom is dead and her baby brother is gone," Bertha told Dateline.
Bertha told Dateline she believes Amanda is no longer alive, but she holds on to hope that she will be able to find her daughter's body and get closure.
"I could not have gone through this without Hannah, and having God in my life," Bertha said.
The FBI is offering a reward of up to $20,000 for information leading to the location of Amanda and her unborn child, and/or for information leading to the identity of the person(s) involved with Amanda's disappearance.
Amanda Jones is described as being 5'8" tall and weighing 215-225 lbs. at the time of her disappearance. She has brown hair with blonde highlights and blue eyes. Amanda was last seen wearing a pink sleeveless top, a pink and white flowered skirt and pink sandals. If you have information related to Amanda's disappearance, contact Detective Sergeant Scott Poe at the Jefferson County Sheriff's Department at (636) 797-5527 or the FBI. Tips may remain anonymous.