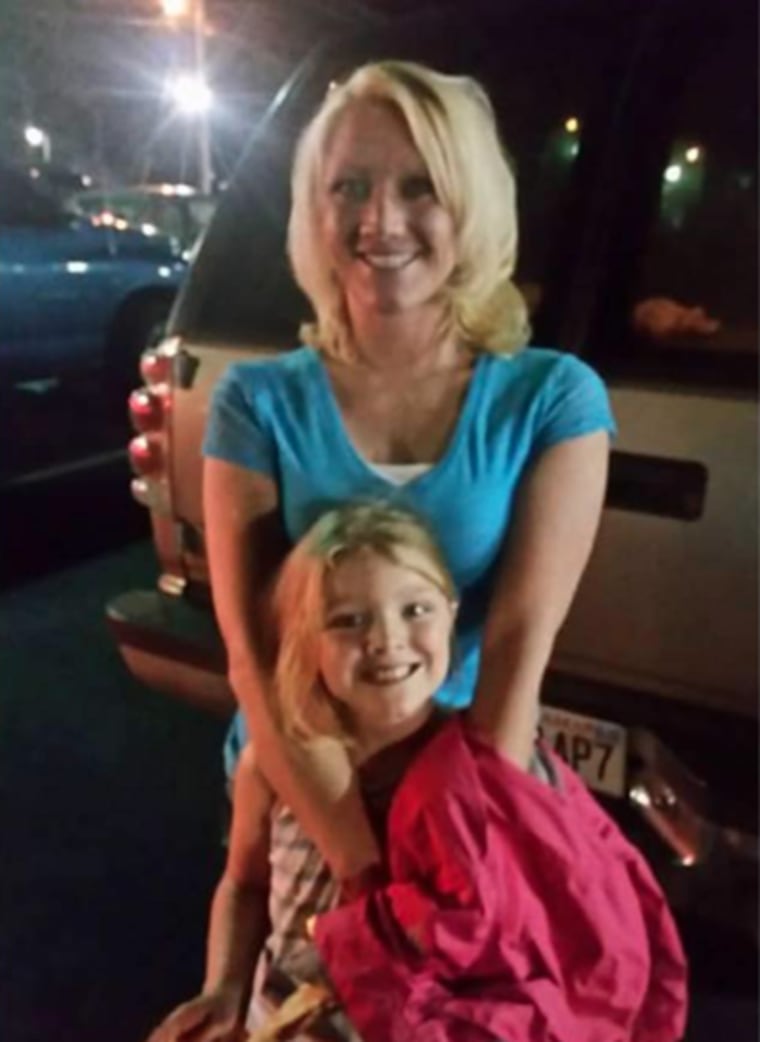 On July 4, 2016, most of Troy, Alabama's 19,000 residents were preparing for the annual fireworks show. Lelia Faulkner, 29, was one of those residents; she had recently moved home to live with her parents Rick and Susan Faulkner following a breakup with her live-in boyfriend.
Lelia's daughter Madison, then seven, had already been living with her grandparents. Susan and Rick had become the primary guardians for their granddaughter shortly after her birth.
Susan told Dateline that around 7 p.m. on the fourth, she and her husband were upstairs getting Madison ready for the Independence Day events, when they heard Lelia leave out the front door. Lelia had not planned on going to the Independence Day events that night with her family, so Susan and Rick weren't concerned when they heard her leave.
"She had left right before we had, but we didn't see the car that picked her up, so we do not know who she left with or if she walked up the road," Susan told Dateline.
When Lelia didn't arrive home the next morning, the Faulkner's told Dateline, they still weren't worried, because it wasn't unusual for Lelia to stay away from home for a night or two.
But as three more days came and went with no contact from Lelia, Susan says she and Rick did grow concerned.
"It was unlike Lelia. Usually I hear from her every day, even when she was living with [her ex-boyfriend] Blane," Susan said. "She would always call me or get in contact with me just about every day, by either calling or texting."
On July 7th, 2016, Susan and Rick decided to notify the Pike County Sheriff's Office that Lelia was missing.
"The family had come in and they said she left on the fourth of July and hadn't seen or heard from her since," Lieutenant Troy Johnson of the Pike County Sheriff's Office told Dateline. However, Lieutenant Johnson said the Faulkner's were not allowed to file a missing person's report at that time, because Lelia was a "29-year-old female who has a history of up and leaving, and not having contact with anyone."
Police and family both told Dateline that this, indeed, was not Lelia's first time disappearing.
"She had disappeared about a year or so before this incident, [and] the family did not do a missing person's report. But they did report she was gone and to be on the lookout for her," Lieutenant Johnson said. Lelia's mother Susan confirmed this account to Dateline, and said her daughter had come home a few days later. But this time didn't seem to be the same.
Lieutenant Johnson told Dateline that, before police became involved, he advised the family to check with all of Lelia's friends to see if they knew where she was. So in the weeks immediately following Lelia's 2016 disappearance, Susan and Rick searched for their daughter and followed up on tips themselves. Susan told Dateline that one of their first steps was to create a Facebook page called Help Find Lelia Faulkner which has now amassed over 1,400 followers. Family and friends also created flyers and billboards to put up around town.
"The rumors we heard -- we checked them all out. But we had to do it by ourselves, because the police wouldn't come and search these places with us," Susan told Dateline. One of the rumors, Susan said, was that Lelia might have been seen at a party in Spring Hill, about 15 minutes away from home, on the night she disappeared. However, they were never able to confirm the sighting.
Two weeks after Lelia's disappearance, her parents, having exhausted their search, returned to the Pike County Sheriff's Office and, this time, were able to file a missing person's report.
The Faulkner's soon listed a $5,000 reward for information leading to Lelia's safe return, which has now grown to $10,000.
Tips did come in, but Lieutenant Johnson told Dateline he believes the offer of a cash reward may be the reason why.
The lieutenant says that authorities did survey some of the areas where Lelia was allegedly seen the night she went missing, but they did not think the claims warranted cadaver dogs to be used in the searches.
A lack of substantial leads prompted Lelia's family to solicit outside help from Halo Investigations, a non-profit organization dedicated to combatting trafficking and exploitation of children.
"With Halo, we normally do people 21 and under, but we have taken a few adult cases over time," Barbara Hastings, case manager at Halo Investigations, told Dateline.
After hearing of Lelia's case in 2016, Hastings reached out to the Faulkner's, and she and her team have since worked with authorities to organize searches and distribute flyers around town.
"Lieutenant Troy Johnson has been excellent working with us [and giving us] information. And, of course, we give them anything that we have and turn it over," Hastings said.
Lieutenant Johnson and Barbara Hastings both say this case is abnormal, because they've been unable to trace Lelia at all. Lelia's cell phone has not pinged, and her bank accounts have not been accessed since her disappearance.
Authorities later searched Lelia's parents' home, phone records and computers, but Halo Investigations' Barbara Hastings told Dateline "there was nothing -- absolutely nothing -- that showed she reached out to anyone to pick her up" that night. However, upon searching Lelia's mother Susan's phone, authorities found text messages from Lelia to her mother saying she was afraid of her ex-boyfriend, Blane Gralheer. The text messages, Susan told Dateline, also said that if anything happened to Lelia, authorities should investigate Blane. Police confirmed the text messages to Dateline and said they had been sent about six days before Lelia went missing.
Susan also told Dateline that shortly before Lelia's disappearance, her daughter had told her she was pregnant by a man other than Blane.
"We believe that one of the arguments between Blane and Lelia was because she was with Blane and ended up getting pregnant by another guy. That's probably why they had the bad breakup. But I could never get him to tell me that," Lieutenant Johnson told Dateline.
Blane Gralheer did not reply to Dateline's request for comment by Sunday afternoon.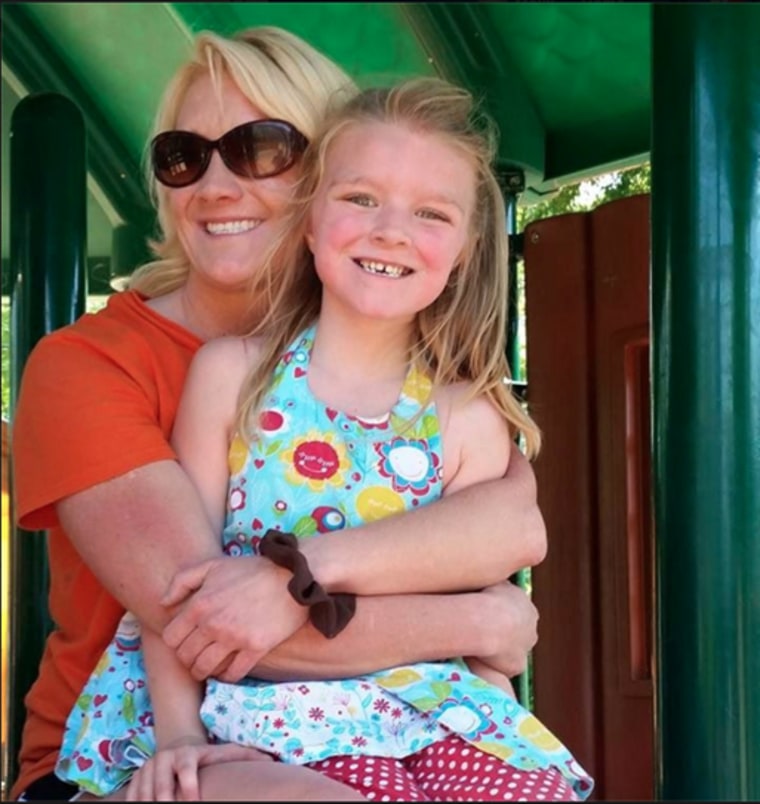 "We've done all we can in terms of looking into [Blane]," Lieutenant Johnson said, adding that authorities at the Pike County Sheriff's Office have interviewed him a few times and had him take a polygraph test. "The polygraph examiner said the test was kind of inconclusive. They did not think he was being completely truthful."
Lieutenant Johnson requested a second polygraph test, administered by a different examiner, to be performed. This time, Gralheer refused to take it. He has not been interviewed by authorities since. Lieutenant Johnson told Dateline that because there is no evidence directly connecting Blane to Lelia's disappearance, he cannot make Blane come in for further questioning.
It's been two years since Lelia vanished, and her mother Susan says tips still come in.
"We got an anonymous tip saying that her body was buried up under one of the fire pits," near the party where she was allegedly last seen, "and the sheriff's department did take cadaver dogs there to search," Susan told Dateline. Lieutenant Johnson said authorities excavated that site and brought cadaver dogs, but no significant evidence was found.
As with any mother of a missing child, Susan still clings to hope that one day Lelia will appear. "We just want her to come home," she says. "We love her, and we miss her so much. And Madison worshipped the ground her momma walked on."
But Susan is also a realist, given the amount of time that has now passed. "I truly believe the rumors we have heard," she admitted. "And it's just a matter of us finding her body."
Lelia Faulkner is described as being 5'6" and weighed roughly 125 pounds at the time of her disappearance. She has blonde hair and blue eyes, and was last seen wearing a blue jean skirt, a white tank top and white shoes. If you have any information on Lelia Faulkner's whereabouts, please call the contact the Pike County Sheriff's Office at 334-566-4347 or contact Barbara Hasting from Halo Investigations at halosinvestigations@gmail.com.