Jessica Phelps is smiling in the photograph.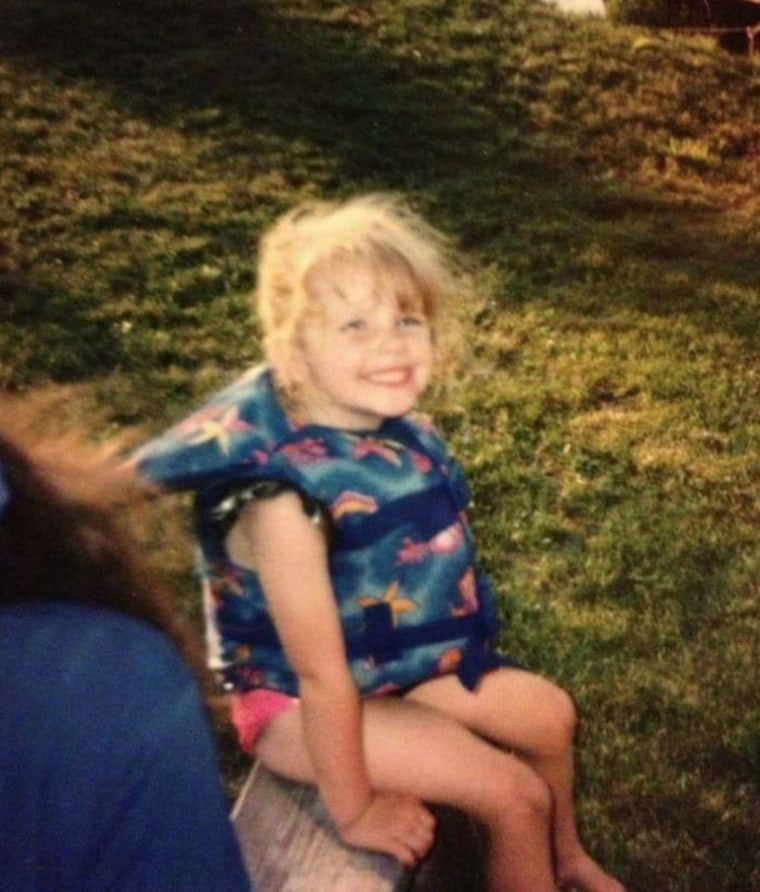 It was taken at her family's annual summer gathering in the summer of 1997. She's wearing a blue life jacket and had spent most of the day in the water.
It's probably the last photo taken of the then four-year-old. Several days later, she would vanish.
Her cousin Angie Spade, who was 19 at the time, was the one to take the photo. "I really miss that smile. She just was always beaming," Angie told Dateline."
Missing
It happened on July 1, 1997 on an average afternoon for Jessica, her younger brother and their mother.
The trio had just returned from a trip to McDonald's. Jessica's mother, who was raising her two youngsters on her own, headed to take a quick shower.
Their home was on the east side of Flint, Michigan. The houses on their block were nearly side by side, and neighborhood children were constantly running from one yard to the next playing games. It's believed that's what Jessica decided to do. Sometime while her mother was in the bathroom, Jessica must have headed out the front door.
After she finished her shower, Jessica's mother discovered Jessica was gone. She assumed the regular; that Jessica was outside playing with the other children. It was a sunny, summer evening, after all.
She looked around the neighborhood, but couldn't spot her. She called neighbors, but no one had seen the blonde child. She recruited nearby friends to help her search. They thought, perhaps, Jessica had gotten lost. But there were no signs of the little girl anywhere.
And when Jessica never came home, panic really set in.
Angie remembers getting the phone call while in the car.
"From there, it just happened so fast," remembers Angie. "There were volunteers and searches and fliers that next morning. A man offered his helicopter to hold a search. But it seemed there was nothing to be found."
Angie was Jessica and her younger brother's main babysitter. The two were very close.
"People say this about a lot of children, but, really, I believe she could have done anything," Angie told Dateline. "She had some real sass in her. But she was such a special child and had this thing about her. That's what kills me. Her future was whatever she would have made of it. And it was taken from her."
Weeks passed and attention soon faded. Fliers stapled across town remained up for months, reminding Flint residents of the missing child with big, blue eyes. With the weather soon turning cold, Jessica's family faced the holidays without her.
"That Christmas was very difficult," Angie said. "There didn't seem to be much to celebrate."
There was brief hope after Jessica's case was featured on America's Most Wanted. Someone phoned in with a tip about a young girl matching Jessica's description. Investigators followed up, but the little girl was not Jessica.
Identified
It would be several more months before the grim discovery was made. On April 2, 1998, about 15 miles away from where Jessica disappeared, a man excavating a stretch of road for a county ditch project uncovered a set of bones. There was clothing there that appeared to be those of a little girl.
It took two days for the bones to be positively identified as Jessica's.
"Our whole family was at my cousin's house. We saw that black SUV pull up and the detectives come inside with that look on their faces. We all knew and just cried and cried," Angie told Dateline.
For their family, the identification was somewhat of a relief, according to Angie. "It was like, at least we know she isn't out there still in pain. The police told us they believe she died very soon after she was taken. But then you have to wonder what she went through and who could have done it to her?"
A number of hurdles now hindered the investigation. Because Jessica's remains were exposed to the elements for a long period of time, the hope of any real DNA or forensic clues was low, according to officials with the Flint Police Department.
New homicide cases continued to come in and, with finite resources, detectives were unable to devote as much time to Jessica's case.
Still Investigating
This summer marked 20 years since Jessica was taken.
Her case remains active and in the hands of the Flint Police Department. Authorities say tips continue to come in periodically, but none has panned out.
Initially, detectives had numerous theories they circled through several times and a few names on their radar. However, no solid evidence was uncovered. The way to crack the case will now heavily rely on new information being reported, according to authorities.
"Relationships change," Sgt. Greg Hosmer, of the Flint Police Department, told MLive in 2032. "Someone could come forward and spill their guts."
The years have taken their toll on Jessica's family.
"It's difficult for anyone to talk about, like opening up an old wound," Angie told Dateline. "It's been 20 years of grieving, without really talking about what happened."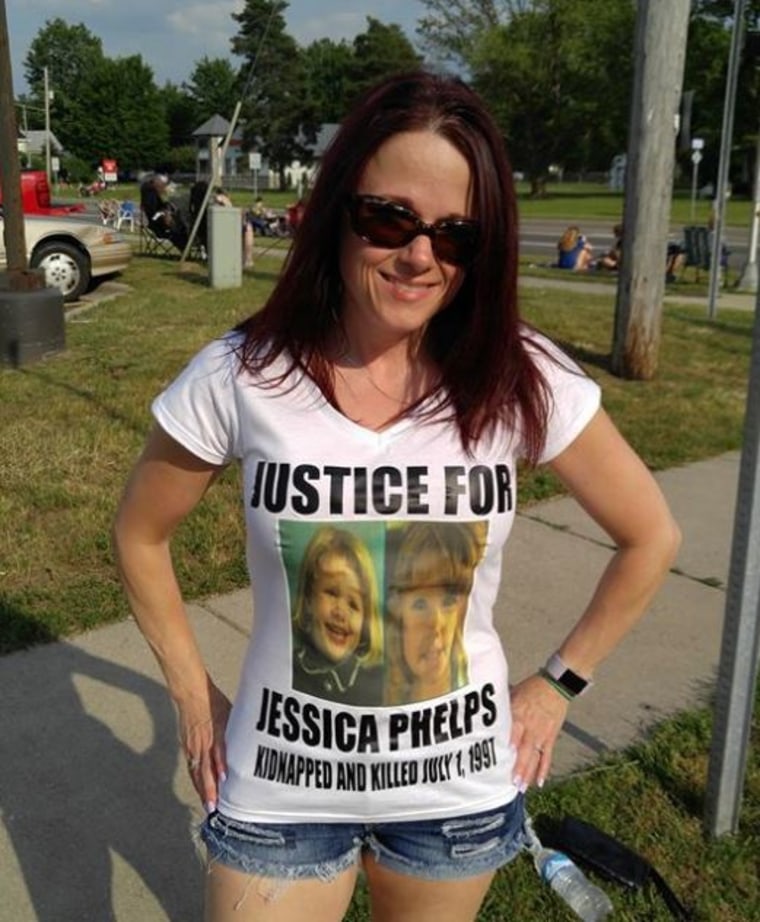 Angie has taken the role of a sort of family spokesperson. For others in her family, most notably Jessica's mother and her younger brother, discussing the specifics is too painful.
Several years ago, Angie started the Facebook page 'Justice for Jessica Phelps' in the hope of keeping the little girl's face in front of the local community. The goal is to aid officials in encouraging those who have information, or have heard others talking about the case, to report that information to police.
"She can't just sit on a shelf in someone's office," Angie told Dateline. "This little girl had her voice taken from her, and someone now needs to be that voice. That's really what I'm trying to do for her."
Angie keeps a photo of Jessica on her dresser. It serves as a reminder of her goal to find justice for the young girl who had her future stolen. In Jessica's memory, Angie named her own daughter Jessa.
"My daughter knows who she is named after. We look at the photo on my dresser and talk about her all the time," Angie told Dateline. "After all these years, it's so sad that answers still haven't been found and there hasn't been justice for Jessica."
Anyone with information about Jessica's case is urged to call the Flint Police Department at (810) 237-6800.