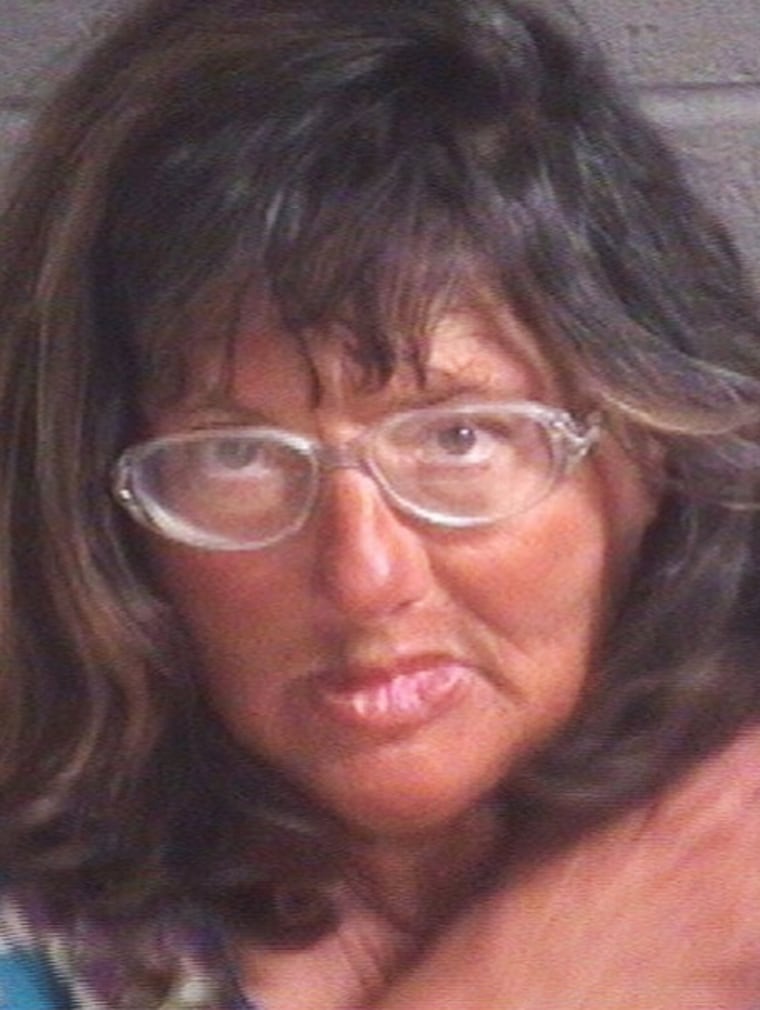 Friday marked 22 years since Renee LaManna first disappeared. And over the past two decades, many have reported seeing her but yet, Renee remains missing.
And for all those years, her older sister has been following that trail of possible encounters to no avail. "I think it's one of the worst missing person's cases in history," Margaret LaManna told Dateline NBC. "Truly, Renee should be have been found long ago."
The search began in Ocean City, New Jersey on January 8, 1994. That's when Renee took off from her sister's house near the coast and vanished into what appeared to be thin air. Since then, the constant search has roamed through nearly half a dozen states, with confirmed sightings of Renee from Virginia through Tennessee. Most recently, several tips have been phoned in near the Greensboro, North Carolina area.
Through it all, Margaret has searched. "I've been going since day one. My parents died looking for her and I couldn't — and will never — give-up."
AN ACCOMPLISHED WOMAN
Some have told Margaret that perhaps her sister simply does not want to be found. She takes offense at those types of comments. "Renee suffers from a dissociative disorder caused by psychological trauma," Margaret told Dateline. "She doesn't remember who she is, how long she's been gone, or where she is really going. But she is looking for us."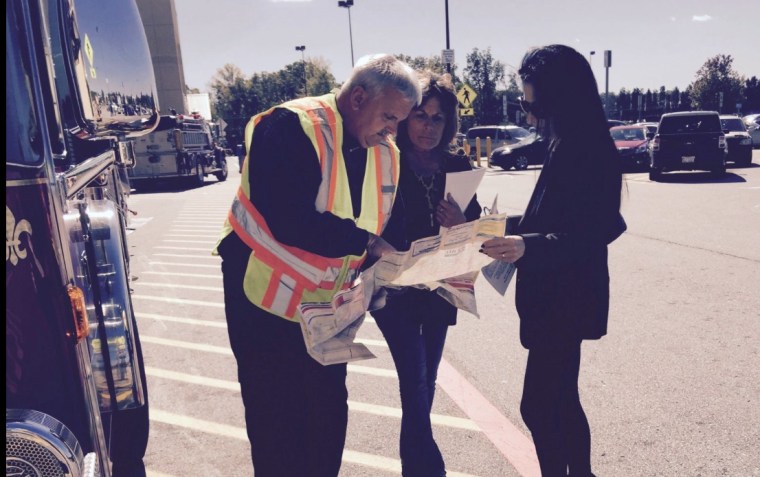 Renee holds three degrees, including a Master's in History. She speaks five languages, traveled with the Peace Corps, and helped dozens of immigrants get their footing in the United States. But that all doesn't matter because Renee cannot comprehend her current reality, according to her sister.
"Here is someone who is incredibly accomplished and well-traveled and extremely intelligent, yet they are living on the streets and eating out of dumpsters," said Margaret. "My sister needs help, desperately, and I cannot understand how this has gone on for all these years."
In the time before Renee vanished, she had been living in Fresh Meadows, New York, just a subway ride away from Manhattan. She was in love with an Afghan taxi driver for nearly a decade and had devoted her life to the culture from which he came. One day, though, the relationship disintegrated, taking an immense toll on Renee. She was found wandering the streets in subzero weather wearing a red, silk Afghan wedding outfit. She was taken to the Jamaica Hospital Medical Center but released shortly after. Margaret had her sister picked up and brought to her home in Ocean City.
"She arrived in a catatonic state. But less than an hour after she arrived, she bolted out the door into the darkness of the beach," Margaret remembers. "The police found her robe, but that was it. She was gone."
HALF A DOZEN STATES, COUNTLESS SIGHTINGS
The LaManna family has spoken with each person who has reported seeing Renee over the years. Each sighting has been documented by Margaret, who appears to remember the details of each occurrence off the top of her head.
"She has been in a loop, based on all the data we've collected," said Margaret.
In 1995, someone reported seeing Renee on a subway platform in lower Manhattan. The man said she was looking at her own missing person flyer, seemingly unaware the missing woman was her.
One instance in Virginia provided Margaret with not just an update, but with photos. "In February 2015, I got a call from a woman saying, "I saw your sister," and my heart stopped," remembers Margaret. "It was the voice of Ruth Collins, who ended up spending four days with my sister."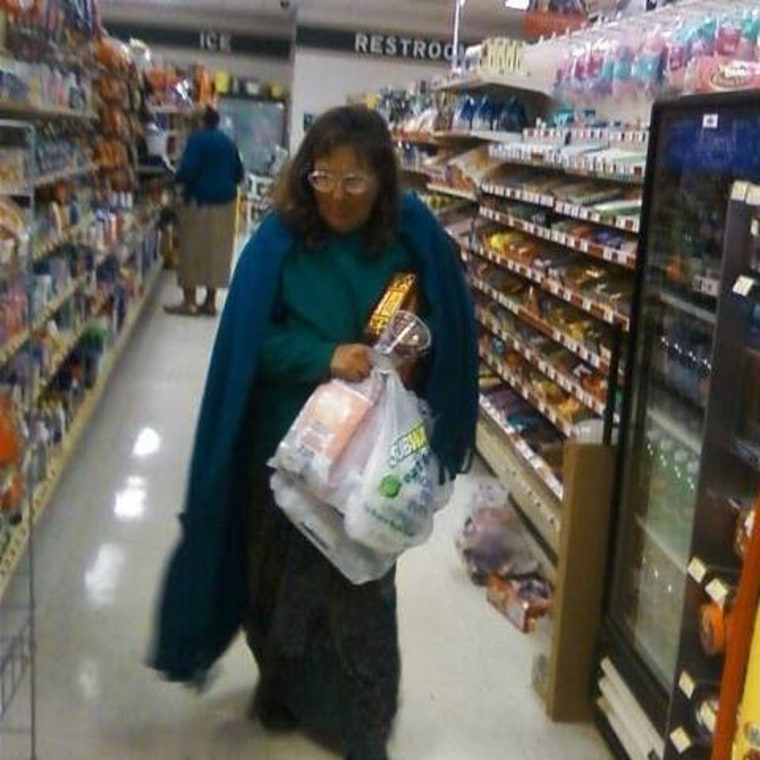 Collins explained to Margaret that she saw Renee sitting on a park bench speaking with two police officers. She offered her a ride, and along the way, Renee reportedly told her she had been searching for her family. "She told her that she couldn't understand why her family couldn't find her," says Margaret. "Renee also told her she had been hitchhiking from truck stop to truck stop up and down the East Coast."
Collins bought the woman clothing and helped her find a place to stay. But Renee was soon gone again. The information was filed with local law enforcement and Collins herself began a search to try and find the mysterious woman's family.
Four months later, a database spit out Renee's photo and story and she called Margaret.
The photos Collins took of Renee have been part of a major social media campaign to locate Renee. Tips have poured in with sightings.
Margaret and her husband flew more than 700 miles from their Florida home to Greensboro, North Carolina in November to give interviews to local news outlets and search for Renee on foot. Several sightings were reported in both November and December in various areas of the state, but Margaret had to return home without her sister.
Two women reported spotting Renee on December 14th at a mall in Reidsville, North Carolina wearing the same clothing Ruth Collins photographed her in the year before. However, Renee was not located.
A group of searchers are continuing to post flyers and canvas the area.
STRANGERS BUT ALLIES
The national non-profit organization "Help Save the Next Girl" has recently joined the search, using their media connections and vast presence on several social platforms to circulate Renee's photo. Kenny Jarels helps run the group.
"We do it because the families need help," Jarels told Dateline. "It's amazing that she hasn't been found, but we're doing what we can now to spread her photo to as many places as possible. We also help notify media and get attention for cases and, in regards to Renee, we've been successful."
"Whatever I have to do to find her, I will," said Margaret.
Several trucking companies have also lent their assistance. More than 200 trucks have begun displaying Renee's photo and information on their back panels.
"They are moving billboards and because Renee has received help from many truckers, it makes sense," said Margaret.
NOT JUST A SISTER'S SEARCH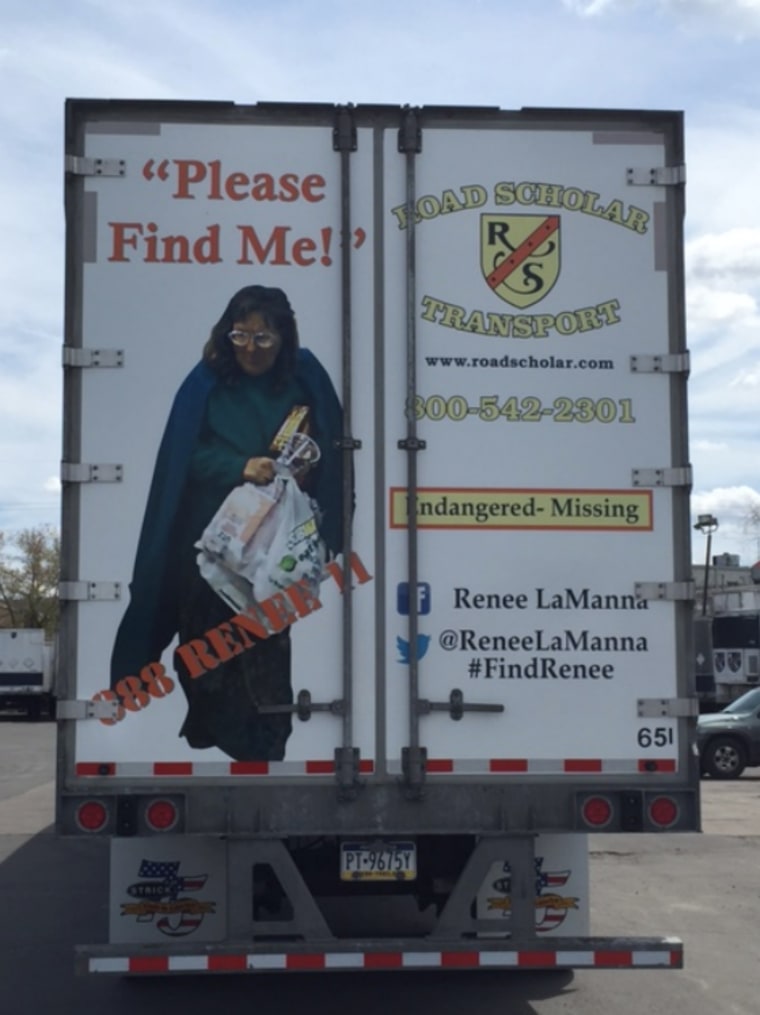 To Margaret, the seemingly endless search for her little sister has a larger purpose: trying to help others facing similar obstacles with missing loved ones.
"It's not just a sister's search for her sister. It's looking at the policies for locating the missing who need help," said Margaret. "So many policies have stood in our way of finding Renee and we aren't the only ones dealing with this."
Margaret has intricate, detailed documents from each and every sighting of Renee, along with a separate listing of times the sightings were made and/or witnessed by a member of law enforcement. Each time, Margaret says something should have been done.
"There have been numerous times she has run out into oncoming traffic. She isn't a danger to anyone, but she is to herself," said Margaret. "This is why law enforcement has failed her, because she fits the basis for help."
The details of who Renee's case file lives with is a bit unclear, but officials from police departments in several states say those who see Renee should call their local law enforcement.
Margaret also asks those persons to immediately call 888-Renee11, or reach out via the "Renee LaManna" Facebook page. Tips can also be sent through the "Help Save The Next Girl" Facebook page or website.
"Let's bring Renee home. It's time," said Margaret. "She shouldn't spend another holiday season on the street looking for us."
This article was originally published on November 22, 2015 and was updated on January 8, 2015.