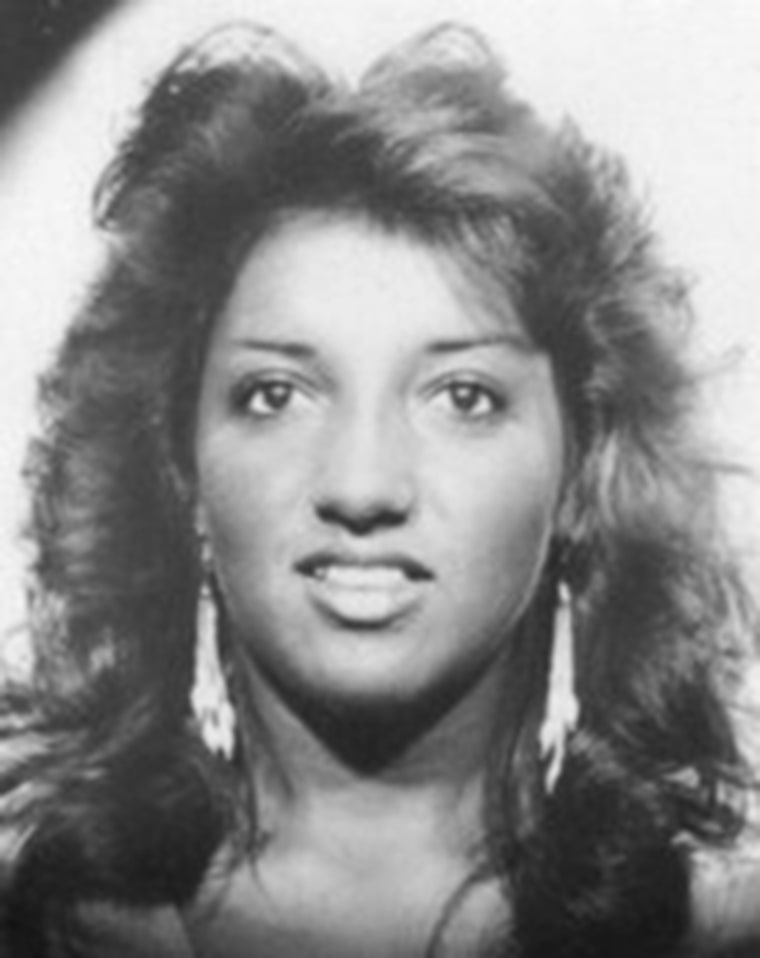 Connecting with someone is easy nowadays. Searching a name on Facebook can quickly narrow over one billion profiles to just a few. But social media can also connect lives that predate the digital revolution, as it has in the search for answers in the nearly 30-year case of Kathy Perry's murder.
A simple Facebook search for Kathy Perry brings up a profile with her high school picture from 1984. The profile's timeline is filled with posts dating back to 2010, mostly messages remembering the late student and requests for information to help close her unsolved case.
Perry was just 20 years old when she disappeared in the early hours of September 15, 1986. She had finished her shift at a book binding company in Warwick, Rhode Island. A friend from high school saw her at a local gas station making a quick purchase around 2:30 a.m., before she headed home.
That was the last time anyone saw Kathy alive.
The grim discovery of Kathy's body was made several hours later. She had been left in an industrial area several miles from her work and less than a half mile from her home. Authorities say she was naked, and had been bludgeoned to death with a large rock or a blunt object.
"She was a wonderful girl," Elaine Blais, then-manager of the Newport School of Hairdressing, told the Providence Journal back in 1986. Kathy had attended classes there to pursue a career in styling. Another instructor of Kathy's also told the paper, "She was very quiet, very private, but a lot of fun."
Despite dozens of interviews in the months following Kathy's murder, the investigation eventually went cold. Kathy's case would sit virtually untouched for almost two decades. Then, in 2006, an anonymous tip was phoned into the Warwick Police Department's Cold Case Unit. While the tip didn't lead to any developments, it did prompt Det. Sgt. Fred Pierce to take a fresh look into the details of 1986 murder.
After four years without any major developments, Pierce turned to social media where he wasn't sure what to expect. "I'm not really the best at these kinds of social media things," he told Dateline. But he had seen how easily people connected with friends from the past, so he set up a Facebook profile for Kathy.
The response was almost immediate.
Within weeks, former friends and classmates of Kathy's found the profile and offered memories, best wishes, and most importantly, what information they could remember. "The nature of Facebook itself is to connect people. Trying to find a commonplace name back in the 80's was a lot tougher, but Facebook makes it easier," said Pierce. Other law enforcement communities took notice of Pierce's efforts, and the detective sergeant has since given talks on the use of social media in criminal investigations to other police departments and organizations.
Pierce's efforts may be paying off. Recently, an anonymous tip was received that has led authorities to someone they now consider a person of interest in Kathy's murder. This person, whose name has not been released, may also have ties to another woman who was found dead nine months after Kathy's murder. That woman's body was found in an industrial area near where Kathy had worked. While no charges have been filed in either case, Pierce remains hopeful about a resolution.
"I do think the direction of the case is promising," Pierce told Dateline. "We don't get a lot of murders here. Warwick is the second biggest town in Rhode Island, but that's not saying much."
While Facebook has been a huge help to Warwick Police gathering information, they also recognize that it has its limits. "It can work for some people, but not others," observed Pierce.
Old friends of Kathy's continue to hope some answers can be found. The most recent post on the profile Pierce made for Kathy reads, "Still praying for justice."
Anyone with information on Kathy's case is asked to contact the Warwick Police Department at (401) 468-4261.