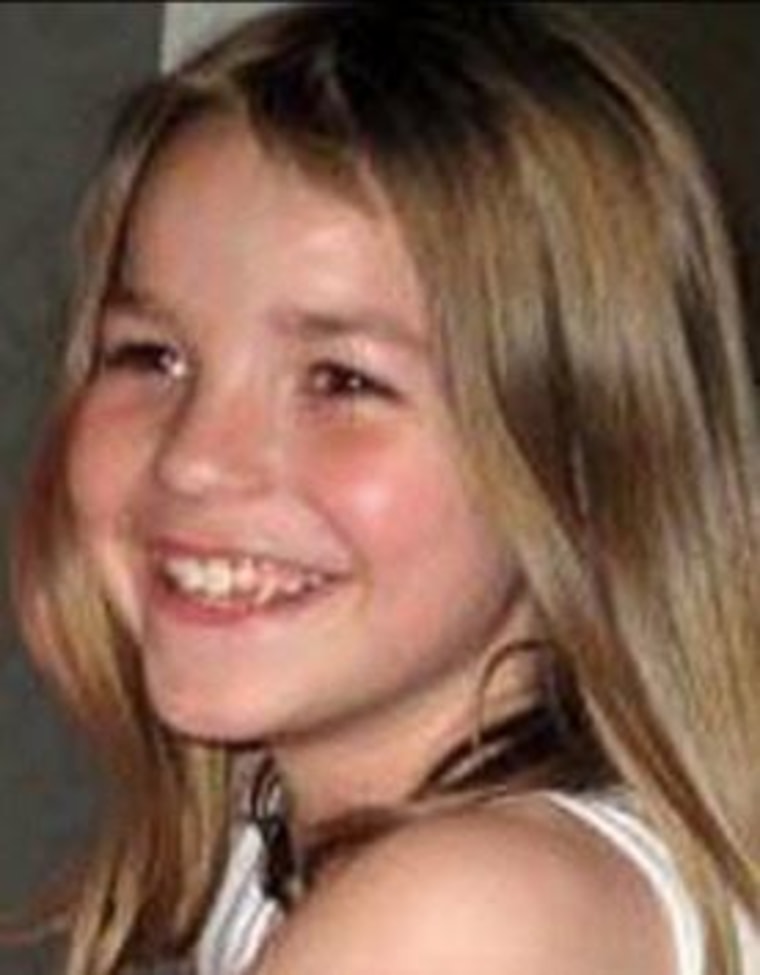 Monday marks eight years of lost memories for Melissa Baum.
Her daughter Lindsey should soon be celebrating her 19th birthday.
She should have just finished her first year out of high school, coming home for summer break perhaps.
But those memories will not happen because Lindsey Baum disappeared when she was 10 years old. Melissa Baum told Dateline. "All these memories never got to happen," Melissa Baum told Dateline.
June 26, 2009
In early summer 2009, Melissa Baum and her two kids, Joshua and Lindsey, were living in the small Washington town of McCleary. The family was hoping to make a fresh start after Melissa divorced from the kids' father and moved to the Pacific Northwest from Tennessee.
"McCleary felt like a nice, quiet, safe town," Melissa told Dateline. "The kids were making friends and doing well. Everything seemed to be smoothing over for us finally."
Lindsey, Melissa's youngest child, was an "itty-bitty thing," always buzzing around and talking a mile a minute. She was a momma's girl who hated being out past dark. She'd scribble stories on napkins at restaurants, commenting to her mother how one day, the books in her overflowing shelf would be her own.
The sun was blazing that fateful Friday as Lindsey spent the afternoon at a friend's pool, swimming and gossiping about what middle school would be like in the fall. She had just finished the 5th grade. Her 11th birthday was fast approaching.
Lindsey and brother Joshua stopped at home quickly, then walked with a group of others to another nearby friend's home. Lindsey had asked her friend to sleep over, but the girl's mother said another night. So Lindsey left for the 10-minute walk home alone; she and her brother had got into a fight earlier in the evening so he was already home.
It wasn't long before Melissa knew something was amiss with her daughter. Without word from Lindsey, Melissa called the home of Lindsey's friend. The friend's mother said she hadn't seen Lindsey in more than an hour. Melissa tried to ring her daughter's newly purchased cell phone, only to discover it was accidentally left home on its charger.
"I just knew something was wrong. I got that feeling right then," Melissa said. She called 911; an officer came to take a report. Melissa assured officials that Lindsey wasn't just a kid who wandered off, so they launched a search.
Lindsey was nowhere to be found.
A Massive Investigation
Millions of people across the country would soon learn about Lindsey's case; on national news broadcasts, billboards and radio alerts. Her photo was even featured on the cover of People magazine in 2010.
But before all that, Lindsay's story fell on those at the Grays Harbor County Sheriff's Department.
"I was briefed the night Lindsey disappeared," Sheriff Rick Scott told Dateline. At the time, Scott was the undersheriff, second in command at the department.
By Saturday afternoon, officials knew this was not a simple case of a runaway young girl. "We were sure she was gone because of a criminal act. This young girl didn't simply run off on her own. There was no evidence to support that," Sheriff Scott said.
Agents from the FBI's Seattle office arrived Sunday, and soon dozens of them were assisting on the case, along with hundreds of police officers and searchers, according to Scott.
"Every day, we had the command post going. Behavioral analysts were brought in," remembers Sheriff Scott. "As time went on, we sort of took over City Hall because we needed a bigger place to work out of."
Lindsey's mother Melissa recalls driving around for hours in those first few days, hoping she'd spot Lindsey somewhere on the side of the road."Everyone tells you to plan for the marathon, pray for the spring," said Melissa. "I just never thought this could happen to us."
'The years keep passing'
There have been more than 40 people who have "held the interest of authorities" over the years. No one has been completely exonerated, yet none have risen to the level of "suspect."
A year after Lindsey disappeared, police searched the home of a 47-year-old man who, police said, provided "inconsistent statements." A hard look was taken at a local shop owner in 2012. And in 2014, police investigated whether a man who had been charged with sexually abusing a child could have had anything to do with Lindsey's case. Nothing panned out.
There was a sliver of hope when a tipster from California reported a young girl matching Lindsey's description at a rest stop with an older gentleman. The girl did bear an uncanny resemblance, but was not, in fact, Lindsey.
Sheriff Scott says more than 20 search warrants have been executed, and nearly 40 polygraph tests have been given in the case over the years.
"Despite everything we've done, and continue to do, there is no piece of evidence of what happened to her," Sheriff Scott said. "That's frustrating for us -- and unimaginable for her family."
Although he says every case hits home, Sheriff Scott admits Lindsey has left an indelible mark. "I keep a photo of her in my office. I'm looking at it now as we're talking," Sheriff Scott said while Dateline spoke with him.
The roller coaster that has been the investigation has taken a toll on Lindsey's family. The intense scrutiny and suspicion placed on them forced Melissa to move with Joshua to a nearby town several months after Lindsey vanished.
"I just kind of died inside. It was as if I was in a coma, just numb," Melissa said of the years after Lindsey went missing. "It destroyed us, especially Joshua. And he didn't just lose his sister; he lost the mom he knew."
A Mother's Hope
As the anniversary approaches, Melissa takes time to remember her daughter and the shared memories they've missed. She clings to the hope that there are more memories to be made.
"I believe 1,000% that Lindsey is alive," Melissa said. "There is no doubt in my mind she is out there somewhere waiting until we bring her home."
While the search for Lindsey continues, the family is trying to get along as best they can. Joshua, who rarely talks about his little sister, just moved back to Washington after spending the past few years in Tennessee.
Melissa is back at work and has sought counseling. She's also connected with the families of several other missing children, including the father of Kyron Horman. Kyron's 2010 disappearance in Portland, Oregon also attracted the national spotlight. While it's a "club no one wants to be part of," she says, it does offer some comfort. "We provide support for one another that people not in this situation couldn't."
Several tips in Lindsey's case are still called in every month. Each one is followed up on, officials say, but there has been no break.
The lack of movement will not stop Melissa.
"As a mother, I could, and would, never stop searching," Melissa told Dateline, the pain easily heard in her voice. "If I don't, who will?"
If you have any information regarding Lindsey's case, you are urged to call the Grays Harbor County Sheriff's Department at (360) 249-3711.
*This article was originally posted on June 26, 2016 to mark the seventh anniversary of Lindsey's disappearance, and has been slightly edited to reflect the most updated information in the case.