When Kristen Charbonneau didn't call home on her brother's birthday, her mother knew something terrible must have happened.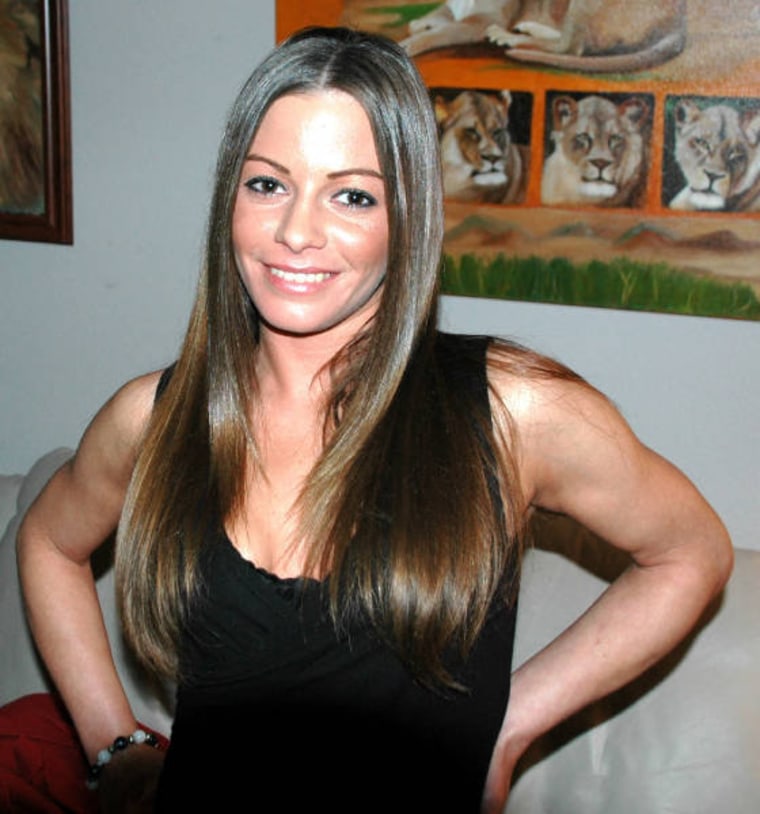 "Kristen loved her family and loved being a big sister," Monica Charbonneau told Dateline. "She never missed a birthday or a Mother's Day. She was always there."
But on August 11, 2005, Kristen disappeared, and her family has been left with so many questions unanswered.
At the time of her disappearance, the 24-year-old was working as a dancer at the Baby Dolls club in Euless, Texas.
According to investigators from the Euless City Police Department, Kristen left the club that afternoon around 3:00 p.m. and no one has seen her since.
Over the past decade, investigators have interviewed more than 100 potential suspects and witnesses trying to determine what happened to Kristen.
"What we think happened is that Kristen was probably drinking or using pills," Sergeant Todd Murphree from the Euless City Police Department told Dateline.
According to witnesses Kristen occasionally would get too intoxicated while working and management would call a cab to send her home.
However, when the cab arrived to pick Kristen up - she was nowhere to be found.
"One theory is that Kristen was taken by a customer, who offered to help carry her bag outside and walk her to the cab," said Sgt. Murphree.
Investigators believe this man, later identified as Daniel Moore, is involved in Kristen's disappearance.
Her Final Week
Alicia Charbonneau will never forget the last time she saw her sister Kristen.
Alicia was staying at her older sister's home while Kristen's boyfriend was out of town. They cooked their favorites foods, beef tips and mac and cheese and watched a movie together until Kristen fell asleep on the couch.
"I tucked her in and told her I loved her," Alicia told Dateline. "The next morning I watched her walk out the door."
Kristen's disappearance has been very hard on Alicia, who described Kristen as a second mom. They were extremely close, despite their seven year age difference.
"She was the type of person who would always laugh at herself," said Alicia. "She loved everyone and she loved to give, give and give."
One week before she went missing, Kristen called her Mom and said she was marrying her boyfriend Mike, who was a pilot in the Air Force, and moving to Wichita Falls.
"I was so happy for her," said her mother Monica. "Girls that start dancing so young can get stuck in that life, but Kristen was planning on getting married and moving away from it all."
Mike reported Kristen missing two days later, when she still hadn't come home.
According to Monica, police did not seem very concerned about Kristen's disappearance.
"Police just treated it like she ran off," Monica told Dateline. "It's not a crime for an adult to pack up and leave, but we all knew that was not the case."
A Mother's Search
At this point Monica decided to take the investigation into her own hands.
She learned from law enforcement that Dan Moore was the last person to see Kristen. Moore worked as a car salesman and was a regular at the Baby Dolls club. He was also married and the father of two children.
Monica and her husband made thousands of flyers using Dan Moore's photo and distributed them to his family and coworkers, hoping it would get someone to come forward with information.
According to Sgt. Murphree, investigators also believed that Dan Moore was connected to the crime. Many witnesses placed him at the scene and he gave inconsistent statements when questioned by the police.
However, police were unable to make an arrest because the evidence was circumstantial.
Renewed Hope
Then in 2009, the case had a major break.
New detectives, including Sgt. Murphree, took over the investigation and decided to review the case from the beginning.
According to investigators, Dan Moore was having an affair with a woman named Carolyn Upton, who saw the flyers accusing Dan of the crime and confronted him.
After confiding in a friend, Carolyn eventually told police that Moore had confessed to killing Kristen, but said that he had not intended for her to die.
According to investigators, police used Caroyln's statement to obtain a search warrant, and seized multiple cell phones and documents related to Kristen's case from Moore's Kennedale home.
Based on this new evidence police arrested Moore on Feb. 26, 2010.
The investigation continued throughout the year, and police presented evidence to a Tarrant County grand jury. However, the grand jury chose not to take action and the charges were dropped.
Sgt. Murphree believes the jury failed to indicate because of a lack of evidence.
Moore's girlfriend Carolyn eventually recanted her statement and, without it, the evidence was still largely circumstantial.
Moving Forward
Despite this setback, Sgt. Murphree says the investigation is still open and they would be willing to make another arrest if they uncover new evidence.
According to investigators, other suspects have been ruled out including the cab driver and Kristen's boyfriend Mike, who was on the Army base at the time of her disappearance.
"I still receive phone calls about this case about once a month," said Sgt. Murphree. "And every time bones are discovered in the area I check to see if there is a DNA match."
Sgt. Murphree feels haunted by this case -- the only one he has been unable to solve.
"When I talk to the Charbonneau family, I see my own family in their eyes," he told Dateline. "I couldn't imagine not knowing what happened to my child and I feel responsible."
Sgt. Murphree's dedication has helped keep the Charbonneau family optimistic.
"I'm 12 years in, but I believe that we will find her. I've known for a while they will not find her alive, but I want peace for my family," said Monica.
If you have information on Kristen's case, you are urged to call the Euless Police Department at (817)-685-1531.