Most high school kids don't know what they want to be when they grow up. That was not the case with Jasmine Moody. By the time she was 16, Jasmine knew she wanted to be a nurse.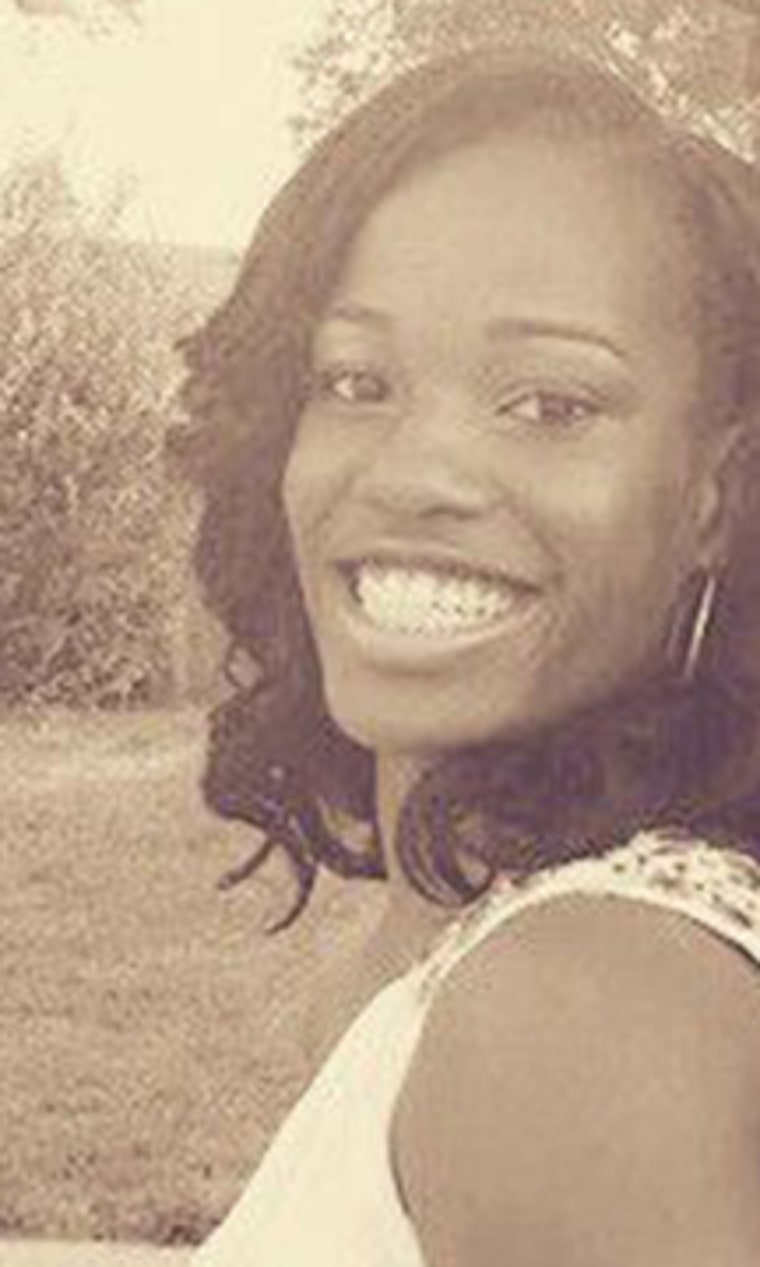 Jasmine's stepfather Patrick Kidd told Dateline his stepdaughter lit up every room.
"Jasmine was ahead of her time," Patrick said. "Every moment with her was good."
"My daughter was real popular. She had a lot of friends. She was very social and very energetic," Jasmine's mother Lisa Kidd told Dateline "She always had a smile on her face. Always, always."
According to Patrick, Jasmine was a well-rounded student at Texas Woman's University. She had straight A's, danced, and was training to be part of the U.S. Armed Forces through her school's ROTC program. During her first semester, Jasmine was making new friends both on and off campus. On social media, Jasmine met Brittany Gurley, a woman who lived in Detroit, Michigan. Jasmine's mother Lisa told Dateline that Jasmine and Brittany had a complicated relationship. Lisa says it was a platonic relationship. However, Detroit police say they believe the two were more than just friends.
According to authorities, Jasmine and Brittany quickly built a strong connection. In November 2014, just a few months after meeting online, Jasmine flew to Detroit to visit Brittany and her family for Thanksgiving. On the night of December 4, the two young women allegedly got into an argument about Jasmine's social media posts. Brittany and her family would later tell investigators that Jasmine put on a hoodie and walked out of the house.
Nobody has seen or heard from Jasmine since that night.
Brittany and her family went looking for Jasmine 15 minutes after she left their home. They couldn't find her. After searching the area, they reported her missing to the Detroit Police Department.
Detroit Police Officer Mike Pacteles led the investigation into Jasmine's disappearance. He told Dateline he immediately noticed something strange.
"I found her cellphone, I.D., jacket, purse, and all her personal belongings inside Brittany's house," he told Dateline. "It's definitely not normal for a 19-year-old girl to walk away without those things."
And in that weather, the jacket being left behind was particularly concerning.
"With the wind-chill, it was probably below zero degrees that night. And there was snow on the ground," Officer Pacteles said. "So she was not dressed for the conditions."
Despite conducting ground searches of the area surrounding the house where Jasmine was last seen, police were unable to find any physical evidence leading to Jasmine's whereabouts. Desperate for leads after nine months of searching, Jasmine's mother and stepfather hired private investigator Scott Lewis to work with the Detroit Police Department on the case.
"She disappeared in quite a dangerous neighborhood that she didn't know," Lewis told Dateline. "It's not beyond the realm of possibility that she was kidnapped."
Private Investigator Lewis joined police in their continued efforts, leading the community in ground searches for Jasmine. Despite conducting countless interviews and searches using cadaver dogs, they still have been unable to uncover any solid leads.
Though search efforts continue, Jasmine's stepfather fears the worst.
"I don't believe that she just left the porch and walked away," Patrick told Dateline. "In my heart, I feel like she's dead. If somebody had her, she would have gotten her way out of there [and] got to a phone to call us. So, I don't think she's out there."
"It still hurts as if it happened yesterday, because I don't have any closure," Lisa told Dateline.
"It's very troubling to me, and these missing people cases are very heartbreaking," Private Investigator Lewis said. "The answer is somewhere in that neighborhood."
Jasmine Moody is described as 5'5" tall with black hair and brown eyes. At the time of her disappearance, Jasmine weighed 130 lbs. She was last seen at 7:30 p.m. on December 14, 2014 wearing a white University of Texas hoodie, blue jeans and brown boots. If you have any information, please contact Officer Mike Pacteles with the Detroit Police Department at (313) 596 5156