Kelli Cribbs Abad grew up in Brooklet, Georgia with her mother, father and brother. In the small town on the outskirts of Savannah, Kelli liked to work on the farm and go fishing, her mother Janice Cribbs told Dateline.
Kelli's half sister Jennifer Lisa Shuman told Dateline that even though they had a 14-year age difference, the two were close growing up, speaking on the phone regularly and hanging out at family gatherings.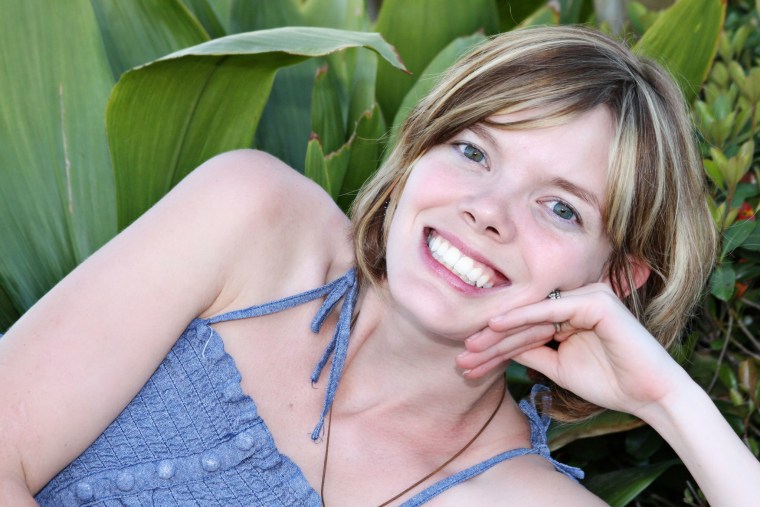 "She had a smile for everybody, even if she didn't feel like smiling," Jennifer recalled about Kelli.
Kelli's mother Janice told Dateline her daughter had a very outgoing personality.
"She was always very helpful and had a heart for working with children and the elderly," Janice said. It was no surprise, then, that Kelli grew up to be a nursing and medical assistant.
While living at home, Kelli met Vince Abad, who was stationed at a U.S. Air Force base near her hometown in Georgia. Kelli and Vince, a United States Air Force Airman, were married in 2006. After the wedding, the couple moved to several Air Force bases across the country and had two children, Vince and Kyree, along the way. In 2008, Vince was relocated to the Kadena Air Force Base in Okinawa, Japan, so the Abad family packed their bags and made the international move.
Kelli's family told Dateline they would often talk with Kelli on Skype. Kelli's mother Janice said it was during one of these routine Skype calls on October 25, 2011 that she learned Kelly and Vince were being relocated again. According to Janice, Kelli seemed to be looking forward to the move, which was going to either be to Germany or Alaska.
Janice would later learn that the next day, October 26, 27-year-old Kelli picked her children up from school and played with them in the yard before taking them to a 7:00 p.m. church service located off base. Kelli's husband Vince also attended the church service that night, but arrived separately.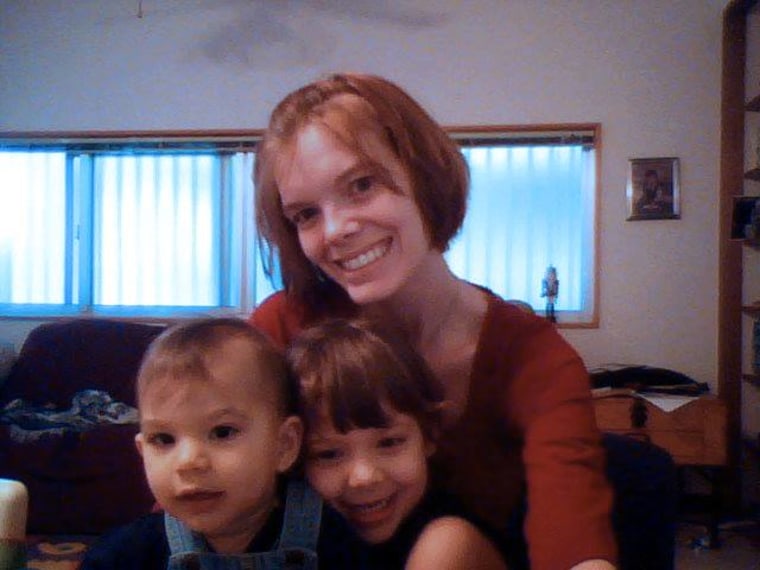 Around 8:45 p.m., Kelli and the kids arrived home and Kelli tucked the children in bed. Vince would later tell Kelli's sister Jennifer that he stayed longer at the church than his family so he could speak with the pastor, and arrived home at 10:00 p.m. He told Jennifer that when he got there, Kelli was nowhere to be found. Her car was also missing from the home.
Janice told Dateline that, later that night, Vince called her from Japan to tell her Kelli was missing.
"At first, I wanted to think she spent the night with [one] of her friends," Janice told Dateline. But, she added, her daughter "wouldn't [even let the kids] play in the yard alone, so she definitely wouldn't tuck them into bed and just leave them."
Kelli's sister Jennifer echoed their mother's concerns.
"I just don't believe she would go missing or leave her kids," Jennifer told Dateline.
Vince reported Kelli missing to the Kadena officials and local Japanese authorities the night she disappeared.
In a 2011 email shared with Dateline by Kelli's family, Kadena Air Force Base officials told them that Kelli was seen entering the base at 8:37 p.m. on October 26, the night she disappeared. The email continued, saying Kelli's vehicle was then seen leaving the base about half an hour later at 9:11 p.m. Kelli's phone was turned off around that time, as well. It never turned back on.
According to the email, Kelli's car was found at 4:20 a.m. on October 29 near the cliffs at Cape Zanpa with her keys, phone, ID and wedding ring inside. Jennifer told Dateline there was also a note inside the car that said, "Love my kids, love my hubby and parents. Bye."
"I saw a copy of the note. I was never convinced that the note was written that night," Janice told Dateline, adding that she is sure that her sister did not commit suicide, as the note implies. "It was weird, is all I can tell you." Janice told Dateline that Kelli never appeared depressed to her.
Officials with the Air Force Office of Special Investigations, which was originally assigned to Kelli's case, declined to comment to Dateline for this report. A representative from the Okinawa Police Department, the investigating agency working on Kelli's case with the U.S. Air Force Police, confirmed to Dateline that Kelli's case is being treated as a missing persons investigation.
Janice told Dateline she flew to Japan on November 11, two weeks after Kelli vanished, desperate to try and find her daughter. She spent her time putting up flyers and asking neighbors and police as much as she could about Kelli's disappearance.
"I think she was abducted. I don't believe she jumped off the cliff," Janice said.
Kelli and Vince's kids now live with Vince and his current wife. He remarried in 2014, after being granted a divorce from Kelli, who is still listed as a missing person. He declined an interview request from Dateline about Kelli's case.
Matt Burke, a staff reporter for the American military newspaper Stars and Stripes, works at the paper's Okinawa bureau and has been following Kelli's case. Matt told Dateline he has been denied case information from the Office of Special Investigations (OSI) numerous times.
"I asked questions and they refused to answer. They said they couldn't do anything until she was declared deceased; they were protecting her privacy," Matt told Dateline in an email.
Jeff Smith, now retired, was a Marine stationed in Okinawa from 2012 to 2016 before retiring. After hearing about Kelli's case, Jeff returned to Japan in 2017 to conduct searches for the missing mother. Jeff now recruits people to search different parts of the island with him.
"Honestly, the case has just intrigued me," Jeff told Dateline. "Sharing the story with friends, in conversation. And then a few are interested, so we get together and go look. [I] could use some help on that actually. It is a lot of area to cover."
Okinawa police could not comment further to protect the integrity of the investigation, but say Kelli's case is open and active.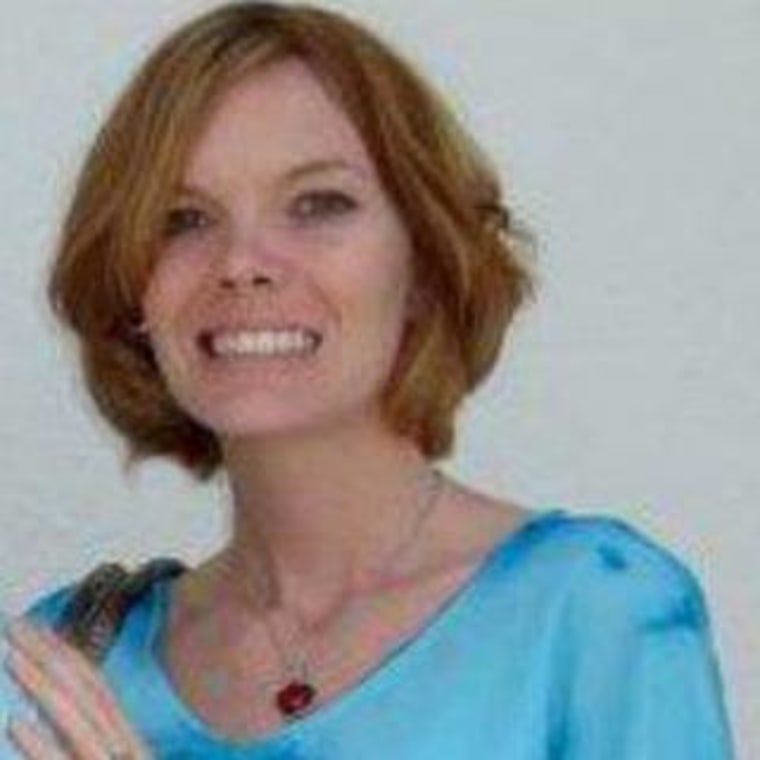 While Jeff searches in Japan, Kelli's family members Janice and Jennifer continue to wonder what happened to Kelli.
"I just want to find her and bring her home," Janice told Dateline. "I want to be able to move on and have closure."
Jennifer feels like enough isn't being done to find her sister.
"I feel like we failed her in some way," Jennifer said. "I just want to find my sis so badly. Or her body. It is a daily, agonizing loss."
Kelli Cribbs Abad is described as being 5'11" tall and weighing 116 lbs. at the time of her disappearance. She has blonde hair and green eyes. If you have information related to Kelli's disappearance, contact the Air Force Office of Special Investigations by texting the word "AFOSI," plus your tip information, to 274637 (CRIMES).