Just across the Florida state line in Alabama, is a story that spans miles. It was the height of southern summer, August 16, 1997, when Kemberly Ramer, 17 at the time, vanished from her father's home in Opp, Alabama.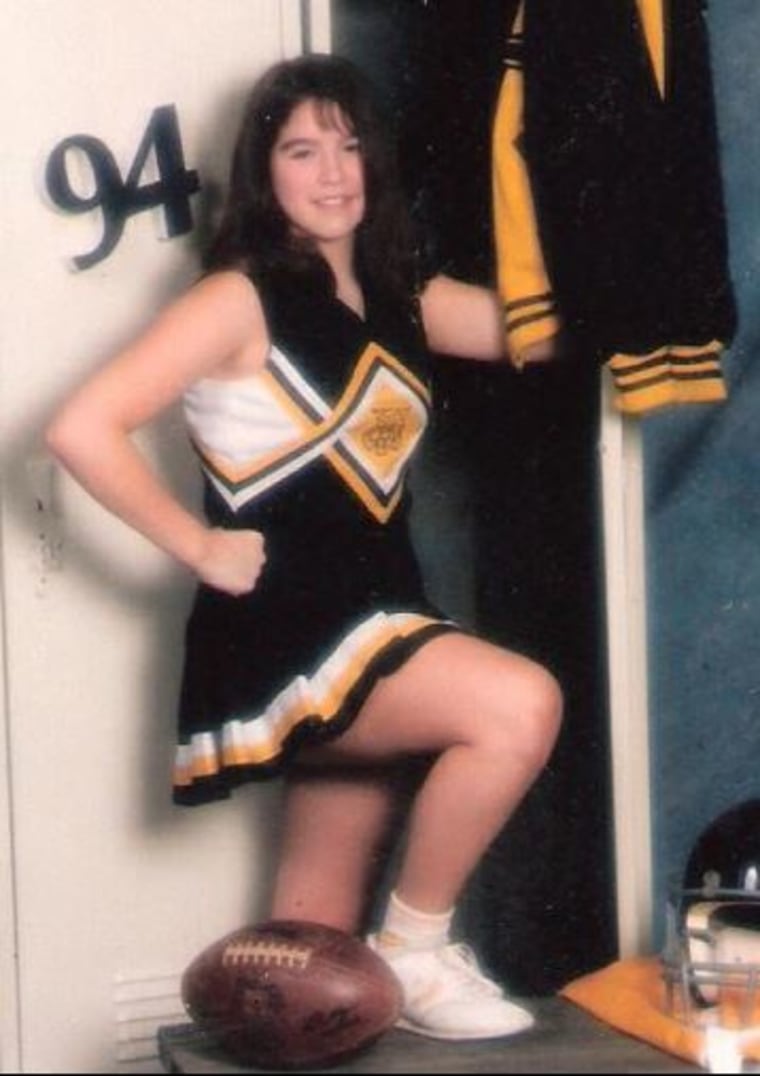 Nearly 20 years later, there is still no trace of Kemberly. In photos, Kemberly, or "Kem" as family and friends called her, exudes the feel of the quintessential All-American girl. She appears in her softball and cheerleading uniforms, a deep brunette with an innocent, smiling face.
"She was a great daughter. She was just so happy," Sue Infinger, Ramer's mother, told Dateline NBC.
Just one day after her high school senior portraits were taken, Kemberly headed home after hanging out with friends. The Ramers were divorced and Kemberly was staying with her father in Opp, a small town with about 7,000 residents.
Sometime in the middle of the night, Kemberly simply vanished. Authorities believe she was likely kidnapped. She left behind her clothes, contact lenses, and car. The sheets on her bed were ruffled, but there was no sign of forced entry.
Authorities had reason to believe Kemberly, or whoever was with her, had crossed the Alabama state line, so the search became a multi-agency effort involving the FBI.
"It could have been across state lines, it could have been in Walton County. We don't know where the crime occurred," Captain Donald Clark with the Walton County Sheriff's Office told Dateline NBC. "We know she went missing from Opp, Alabama. But the FBI and many different agencies are still involved."
In the months and years after Kemberly's disappearance, community members, the FBI and local law enforcement agencies scoured miles of land from Alabama to Florida, looking for the teen.
"There were all kinds of search efforts," Sue told Dateline NBC. "You know, with 4-wheelers, on foot. And the searches went on for several years. The FBI even brought the infrared plane, and they had all kinds of dogs. Every single weekend we would go out and search."
The searches have never ceased. In March, investigators from various agencies acted on a tip that Kem's remains might be buried in a well near Coffee County, Alabama. Authorities used a large bulldozer and cadaver dogs in an 8-hour search, but ultimately found no sign of Kemberly. In years past, investigators have also drained a lake and sinkhole in the surrounding areas, to no avail.
For Kem's family, the years have been marked by moments of hope, followed by disappointment. "I don't know why anyone would want to hurt her," Sue Infinger told Dateline NBC. "I believe it was someone she knew."
Today, the case falls primarily under the jurisdiction of the FBI, but other departments surrounding Opp remain involved.
"Our role continues to be investigative -- following up on leads," Douglas Astralaga, Chief Division Counsel of the Mobile, Alabama FBI told Dateline NBC. "Our agents work very closely with every one of the departments and follow up on any leads that come to light. We will bring whatever resources are necessary to this investigation."
Kem's father passed away several years ago. Sue Infinger is now 63. Kemberly would be 36. Sue says she thinks of her daughter every day.
"If I could tell her something today, I would tell her I love her very much. And we wish that this has never happened," Sue told Dateline NBC. "We all love her, and we aren't giving up until she gets justice."
Authorities, too, hope for any type of answer in this case which has now baffled generations of law enforcement officers.
"I hope we can get her mother some kind of answer of what happened to her," Captain Donald Clark told Dateline NBC. "We ultimately hope to recover her, or her remains or body, and prosecute whoever did this."
If you have any information about this case, please call the Walton County Sheriff's Office at (850) 892-8111, the Coffee County Sheriff's Office at (334) 894-5535, or the Mobile County FBI at (251) 438-3674.