No one said the transition from high school to college was easy.
But over the past five years, a growing number of college students are struggling with anxiety, depression and social anxiety, according to the seventh annual report issued by Penn State University's Center for Collegiate Mental Health.
The report analyzed data from 100,736 college students who have sought mental health treatment on campuses across the U.S. According to the report, 20 percent of these students are using about half of available appointments.
While it's clear that efforts to educate youth about mental health problems and the need to seek help are gaining traction, there are still too many young people who may be suffering in silence.
Here are six ways you can help your college student thrive in a new environment:
1. First Thing — Parents, Just Breathe
The ages between 18 and roughly 22 — the so-called college years — are a very dynamic developmental period for a young person, says Ben Locke, Ph.D., executive director of Penn State's Center for Collegiate Mental Health.
"These kids are just hitting fast forward and it's so very important for parents to recognize that people change when they go to college," says Locke, who is also Penn State's associate director, Clinical Services Center for Counseling and Psychological Services. "This is a new phase of adulthood, and parents — and kids — need to know there will be hard times."
Young people are going to stress about exams, making new friends, and being on their own. But not every difficulty translates into a full-blown mental health issue since short-term feelings of anxiety or "the blues" are normative human experiences. "I always say if you never felt stressed or depressed then you're one exceptional human being," adds Locke.
Mom and dad are a still a go-to support system for their college students. In fact, more than 60 percent of college students say would turn to parents if they needed emotional support or help, according to a study by college student mental health and suicide prevention advocacy group The JED Foundation. However, more than 70 percent, say they will first go to a friend.
"Parents must recognize that part of becoming an adult is that their child is learning how to find their own support (system)," says Locke. "They are learning to figure things out on their own."
2. Look for the Unexpected
So your kid is coming home for spring break and spends the first two days in bed. Should you worry? Not necessarily.
Especially if they rouse themselves to eventually join the family to eat and hang out. And don't fret too much if they wear their pajamas for, well, a while. "We joke about this since everyone seems to wear their pajamas everywhere and not care too much about how they look," says Sara Abelson, vice-president for Student Health and Wellness at Active Minds, a national nonprofit focused on collegiate mental health and stigma reduction.
But what parents should be mindful of is that stress is sneaky (even for young, resilient people) and can take a terrible toll on students.
"If there is an unexpected change in behavior that persists, it's time to talk and encourage a student to seek help," she says.
3. Watch for These Signs — And Then Talk About Them
Everyone can have a rotten day or even a rotten week. Most of the time, people manage to somehow muddle through the angst. But if you start to notice significant changes in your college student, listen to your gut and don't be afraid to broach the subject.
Warning signs of anxiety and depression do differ among individuals, but there are some behavior changes that you should be mindful of, including:
Changes in sleep patterns (including sleeping too little or too much)
Anger issues
Problems with task completion and feeling overwhelmed with time pressures
Appetite changes
Even more frequent complaints of aches and pains, among others.
Knowing these observable signs, it's easier to start conversation with your college-aged student in a non-judgmental way, says Dr. Victor Schwartz, medical director of The JED Foundation and a clinical associate professor of psychiatry at the NYU School of Medicine.
4. Be direct.
"Saying 'Hey, I noticed you've spent 18 hours in bed is anything wrong?' can be a better conversation starter than simply asking a broad question like 'How are you doing?" he says.
When Life Becomes Just Too Hard
Suicide hit too close to home for 20-year-old Melina Acosta of the University of Texas at San Antonio.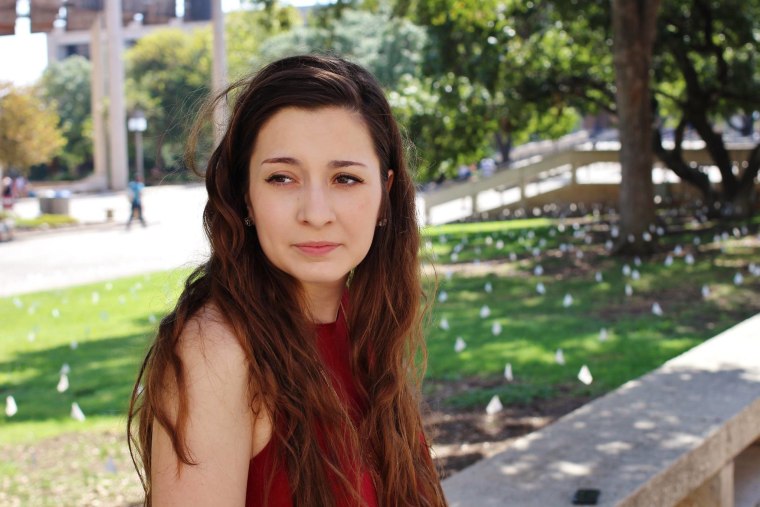 When she was just 18 years old her beloved father took his life. In 2014, Acosta joined her campus chapter of Active Minds in order to help other students deal with issues of mental health and the potentially deadly consequences of untreated problems. "What we do know is that suicide is the second leading cause of death among college students, and more than 1,000 students die every year by taking their own lives," she says.
According to Active Minds:
67 percent of college students tell a friend they are feeling suicidal before telling anyone else
About half of students who have suicidal thoughts never seek help.
While angst about breakups and final exams seem monumental at the time, that emotional upheaval is usually fleeting, says Acosta.
But if your student says she doesn't feel like living any longer, talks about suicide or withdraws from family and friends, among other extreme behavior, ". . . take it seriously," she says.
"My generation is more attuned to mental health problems and I think we are working hard to decrease the stigma," says Acosta. "But a lot of people are really hurting. Suicide can be prevented and everyone needs to take these warning signs seriously."
5. Know "We All Wear Masks"
Eliza Lanzillo, a 22-year-old psychology major at Brown University, has battled anxiety ever since she was a child. In high school, she developed an eating disorder.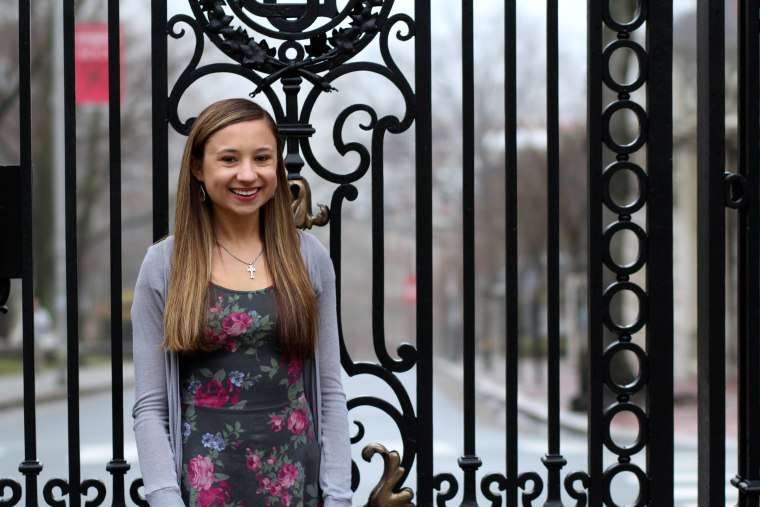 "I got help, and I've worked hard to be in a very good place now," says Lanzillo, president of Brown's chapter of Active Minds.
Lanzillo's anxiety was apparent, but many times, students suffering try to hide their problems.
"We all want to look happy and make everyone believe everything is great, but we all wear masks and sometimes you just have to look a little bit deeper and question a little deeper to see what's really going on," she says.
6. Have the conversation before college
Students should make time for mental health as much as physical health.
"Let them know there's nothing wrong with seeking [mental health] help and that you're always going to be there for them," says Lanzillo. "And know that sometimes everything may not really be okay."