BOSTON — U.S. college and university endowments earned an average return of 2.4 percent after fees in the fiscal year ended in June, their lowest return since fiscal 2012 and a sharp drop from the 15.5 percent they earned in fiscal 2014, according to a study released on Wednesday.
The annual Nacubo-Commonfund Study of Endowments, based on data from 812 schools, found that schools put more than half of their investments into so-called alternative strategies, including venture capital, private equity and hedge funds.
In fiscal 2015, alternative strategies earned only a 1.1 percent return, far less than the 12.7 percent they earned the year before. Within the group, venture capital investments were the most lucrative, yielding a 15.1 percent return, while so-called marketable alternative strategies, including hedge funds, inched up only 2.7 percent.
Domestic equities were last year's best performing asset class with a 6.4 percent gain, but they made up only 16 percent of schools' endowments, the study found.
Related: U.S. Schools Get Failing Grade for Financial Literacy Education
Last year's returns pulled down the 10-year average annual returns to 6.3 percent from 7.1 percent, the group found.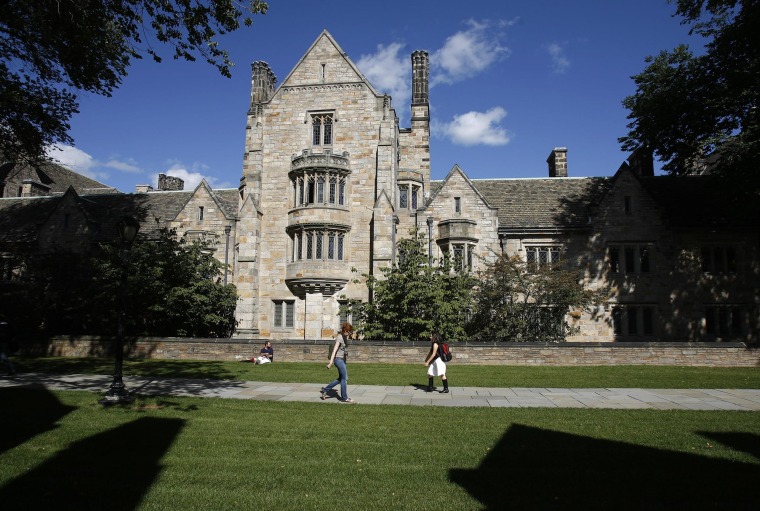 Harvard University still boasts the largest endowment with $36.4 billion, followed by Yale, whose $25.6 billion endowment moved up in the rankings to edge the University of Texas System endowment, which has $24 billion, in the third largest spot.
Yale's 11.5 percent investment returns last year beat Harvard's 5.8 percent gain, helping the New Haven, Connecticut-based school best the returns of its Cambridge, Massachusetts-based Ivy League rival for the fifth straight year and grow its endowments enough to climb in the rankings. Yale's investment chief, David Swensen, relies heavily on hedge funds and private equity investments to fuel returns.