It started with 10 students complaining of high fevers, sore throats and coughs — but within two weeks in February at The College at Brockport, 375 had the flu, the biggest outbreak in decades.
"I've been here 26 years and I have never seen anything like it," said Libby Caruso, director of Brockport's health and counseling services. "At its peak, we were seeing 50 students a day."
But barely any of those who got sick thought to get an annual flu shot, even though the college, part of the State University of New York, offers it for free.
"Students don't see themselves as vulnerable to much," Caruso told NBC News. "Parents can encourage them, but they have that bubble of invulnerability."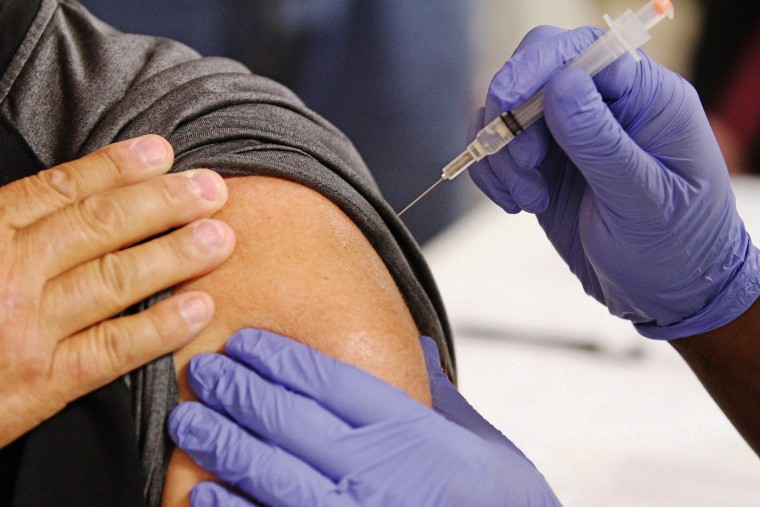 Vaccination rates on college campuses are "strikingly low" — as low as 8 percent and only as high as 39 percent, according to a 2016 report from the National Foundation of Infectious Diseases (NFID).
The flu can spread quickly through dormitories, classrooms and shared restrooms, and those who get sick can lose up to eight days or more of class, taking a hit academically.
Brockport student Tori Martinez declined to get the flu shot and was sick for more than a week.
RELATED: Mindfulness Meditation May Help Students Combat High Levels of Stress, Depression
"I hate getting poked with needles," she told NBC News. "I hadn't gotten the flu since I was 12 … I didn't think I needed it."
Martinez said she won't get vaccinated next year either.
"I'll just stay away from my boyfriend for a few days," she said. "He's the one who gave me the flu in the first place.
"Flu vaccinations just don't seem like a necessity. I'm young and healthy. Even if I get it again, my body will fight it off within two days."
'College students are profoundly under vaccinated'
But even though the worst effects of the flu are seen among people with underlying illness and those over 65, vaccinating young people is still important, according to Dr. William Schaffner, professor of infectious diseases at the Vanderbilt School of Medicine in Nashville.
The flu shot not only protects the individual student, but teachers, coaches and others, as well. And perhaps, most importantly, "once they start getting it, they continue an important routine," he said.
The Centers for Disease Control recommends annual immunization for all Americans over the age of 6 months, but motivating college students to get that shot continues to be a public health challenge.
"The fact is, college students are profoundly under vaccinated," said Schaffner, who is also medical director for the National Foundation for Infectious Diseases.
"We have it available, but unless you grab them by the collar and give it to them, they don't do it," he told NBC News. Each year Brockport offers the flu vaccine at clinics set up in the halls and library and student union. "Wherever they are, we try to get as many students as possible," said health director Caruso.
"We address vaccines on each visit when they come in," she said. "If they are there for a sprained ankle, we say, 'You should think about the flu shot.'"
The college administered 600 flu shots this year, about the same as last year; unused vaccine must be thrown away.
RELATED: Meet the Student Who Installed a Vending Machine with Plan B at His School
"About 95 percent" of those who got the flu never got vaccinated, according to Caruso. Those who had the vaccine experienced a milder case; none were hospitalized.
Once the first 10 students tested positive for influenza, others were told to just call the health center rather than come in, so as not to spread the virus.
They were advised to "sleep, watch some Netflix, whatever," Caruso told the student newspaper Stylus. "Don't be going to classes."
The health center provided follow-up care with students through email and phone calls.
Brockport has joined other colleges as part of a consortium to find ways to increase vaccination rates and to perhaps avoid a future outbreak.
"You miss a week or more of classes — that can really set you back academically," said Caruso. "Why not get the shot?"