As part of an as-told-to essay for College Game Plan's How I Got In series, Brandeis University's Mesa Robinov, 22, reflects on her college journey.
From
Portland, Maine
My short & sweet
A star of the stage who found her happy place by being herself.
My application process
Applying to Brandeis, I really was the typical applicant: I was white, female and from the Northeast. I had a GPA that I thought was good enough, l had test scores that were good and I had written the best personal essay I could have come up with, with as much worldly perspective as a senior in high school could put into 500 words.
Still, I was nervous. I felt like I was a strong candidate, but I also knew there would be hundreds of other Mesas from all over the country.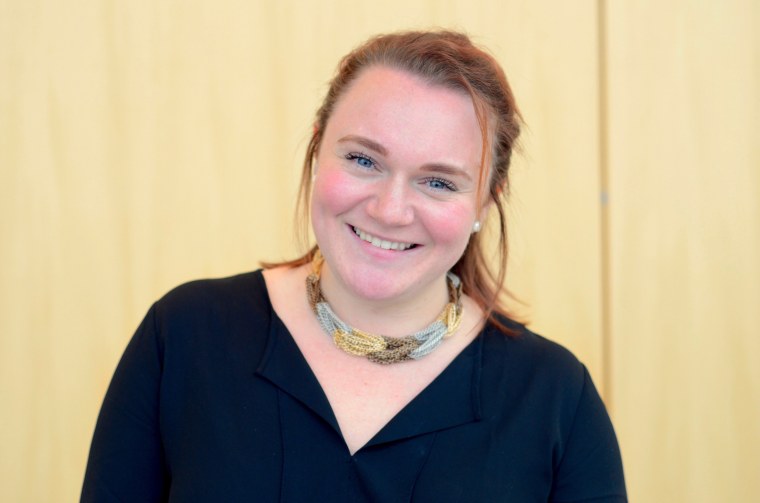 Admissions counselors, more than anything, are looking at fit. They want you to succeed as a student and even though it may hurt to not get into the school you want, they know what kind of students are going to thrive there.
My advice for parents
The worst thing — and I see it all the time — is I'm giving a tour, and the parent is totally there and totally focused, and I can tell the student doesn't want to go to Brandeis. College is a huge thing, it's life-changing, but at some point you have to trust that your child knows what schools they want to go to.
Let them make that choice. Maybe that choice is wrong, but this is one of the first huge decisions in their adult lives, and if they feel like they have no agency and no autonomy, it's not going to mean as much.
My essay
I went through so many drafts of so many different topics. I was really looking for the thing that would define me. I wrote one about finding myself after my parents' divorce. But what I ended up settling on is musical theater. And I was like, how do I take an approach to an essay that's genuine but also unique?
When I was three, my whole family went to see "The Lion King" on Broadway, and to this day my parents talk about the look on my face when the big animal puppets appeared. I was on the edge of my seat that entire show, and my eyes were just huge and big and round. It really did ignite my love of musical theater.
My senior year in high school, I played the Fairy Godmother in "Cinderella." We did a Sunday matinee for young kids, and they all got a little wand, and whenever I waved my wand, they would wave it with me, and they felt like they got to participate in the magic of the show. After the show, I came out, and the little kids were standing in the lobby and their eyes were huge and they were so excited. That was me when I was their age. The idea that it could bring the joy that "The Lion King" brought for me was meaningful.
What made me stand out
Outside of school, I had really committed myself to one thing — being co-president of my school's community service organization — and I was nervous. Now, having the perspective from working on the other side, I can see that they value a student who is super invested in one thing. That's just as powerful as someone who does 8 million activities.
I was doing a wide range of service projects. I made sure students showed up when they said they were going to show up. No matter what you're involved in, leadership is something colleges are looking for. They're looking to see if you take leadership and initiative, no matter what form that takes.