You may use Ring as your doorbell, or Twitch to play video games, and not know that the clever minds behind them were college undergraduates whose ideas were nurtured by school-sponsored entrepreneurial programs.
For many folks of a certain age, student entrepreneurs were of the campus pizza-delivery-service variety. But in the last decade, colleges have started to recognize incredible talent pools in their own ranks. And developing that talent benefits not only the students, but the schools and surrounding communities, too.
"There is a School of Management student who is working on an innovative solution to help solve student debt, and he's going to pilot his venture with Yale," said Kassie Tucker, Program Director of the Yale Entrepreneurial Institute. "We've also had some students developing campus security devices, and Yale has always been a friendly partner."
Though the percentage of students who will graduate with a full-fledged business up and running are small, the skills they learn in these programs are invaluable no matter the field they join.
"Even if these students don't go on to make these ventures successful, we give them this wonderful confidence and a toolkit that they can use whenever they're ready to start a business," said Debi Kleiman, Executive Director of the Arthur M. Blank Center for Entrepreneurship at Babson College in Boston.
"They don't come out of college with this backpack of stuff that they've learned and no idea how to apply it. They're really well-schooled in what it takes to get started and really make something happen."
Kleiman estimates that 15 years ago, 20 schools offered an incubator like Babson's Butler Launch Pad. Now, there are probably 250.
Programs typically offer no-strings grants, mentorships, workshops, speaker series and selective startup boot camps that help grow ideas into real-life businesses.
'I need you to go to sleep'
Today's students are thinking big — literally aiming to save the world — and they are burning the midnight oil to get off the ground, while balancing school, jobs and extracurriculars. Many are also leaders in other parts of campus.
But they're still young, and as such, program directors tend to take a holistic approach.
"I was having a conversation with one of my teams the day before our demo day for our summer fellowship where all the teams pitch their ideas, and they were talking about ways they wanted to enhance their pitch and presentation," said Tucker. "And I just had to pause and say, 'is it making this video or sleeping tonight? If it's the choice between the two, I need you to go to sleep, because you haven't been doing that.'"
RELATED: Meet the Student Making a Positive Impact With Sneakers
"Our overall goal is an educational experience," said Kleiman, whose program consistently tops The Princeton Review's rankings. "But what we try to do is give them the tools they're going to need to launch a venture and prepare for the realities of what it takes to do a startup."
Angel investors, venture capitalists and lawyers donate their time to teach students how to make a term sheet or incorporate. There's also cash. Students, whether they're in the program or not, can apply for anywhere from $500-$5,000 dollars. Maybe they need a plane ticket to a conference or materials for a prototype.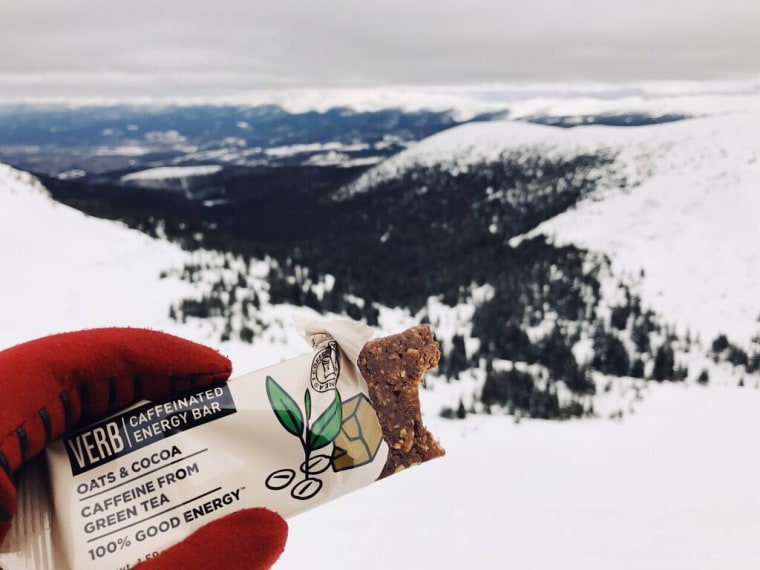 "It's what it will take to get them to the next level," said Kleiman. "We don't want that small financial hurdle to get in their way."
A larger mission
Ten years ago when it launched, George Washington University's pitch-off, the GW New Venture Competition, gave out $30,000 in prizes to four teams in the finals. This April, 116 teams competed for $147,000 in unrestricted cash, plus another $160,000 in in-kind prizes from businesses in the D.C. area.
At Brigham Young University, which ranked second on The Princeton Review's list of best undergraduate entrepreneurial programs this year, 320 companies started in the last five years have raised $430 million in funding.
Yale University's commitment to entrepreneurship is so robust that a new center — the Tsai Center for Innovative Thinking at Yale — will launch new programming in the fall, with a physical "innovation corridor" to open in two years. That's thanks to Joseph Tsai, an alum who is the co-founder and executive vice-chair of Alibaba Group.
RELATED: Student Startup Helps College Football Programs Recruit Smarter
"It's going to be able to expand what we are already doing and hopefully reaching a more diverse set of students," said Tucker. "The major vision really is to be a central hub for students, faculty, alumni to come together and collaborate and solve real-world problems."
Lex McCusker, GW's Director of Student Entrepreneurship Programs, said that his purpose echoes the goal of higher education as a whole.
"While we're trying to create some good companies, the larger mission for us is to give students the ability to take an idea out of the lab, out of the notebooks and out of the dorm room and make something that's real that provides some value to the world."