Kathy Ku is a master multitasker. While an undergrad at Harvard, she maintained "a ridiculous courseload" of engineering classes while building a budding business — SPOUTS of Water — that is located in Uganda. Luckily, her coursework overlapped with her extra-curricular task, and she was able to bridge the gap between Cambridge, Massachusetts, and Africa.
Today, SPOUTS of Water is off and running (so to speak), and Ku is working to expand its reach in Uganda, where 30 percent of people currently lack clean drinking water and the leading cause of death for kids under age 5 is preventable water-borne disease.
Special report: Get tips and advice about college at College Game Plan
MY DORM ROOM PITCH:
SPOUTS locally manufactures affordable and ceramic water filters in Uganda. The goal is to place a water filter in every household to replace boiling water for people who are constantly getting sick from water-borne illnesses. Since February 2015, we've made about 4,500 filters, and 50 to 60,000 people are using them. This year we're hoping to pump out between 1,000 and 2,000 filters every month.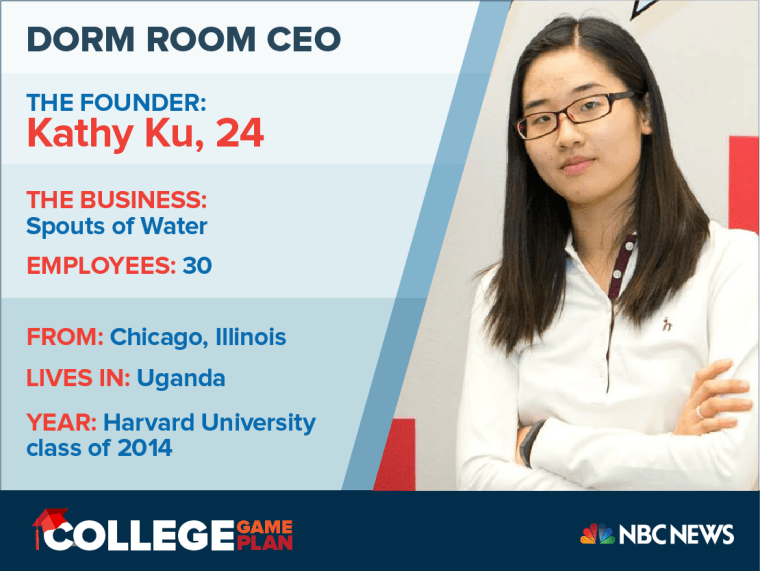 After my freshman year I traveled to Uganda for the first time, working in an all-girls school. Living with a host family, you could see how all these problems (of water-borne illnesses) take place. When I got back to campus, friends and I started looking to design and manufacture ceramic water filters, given the availability of clay and local traditions, but local organizations said they couldn't do the distribution. So we realized hey, we can do this ourselves, and I took a year off school and my co-founder took six months off and we started this rolling.
Related: Should Computer Coding Be Considered A Foreign Language in School?
HOW I JUGGLED SCHOOL AND WORK:
I'm not sure we did a very good job of juggling. My co-founder and I applied to a bunch of funding opportunities for students, and so we knew we needed to be back on campus. At certain points, I was probably spending more time on SPOUTS than I was spending on schoolwork. On weekends we started scheduling times to take showers, and it was a bit crazy. I finished school but my co-founder is still on leave.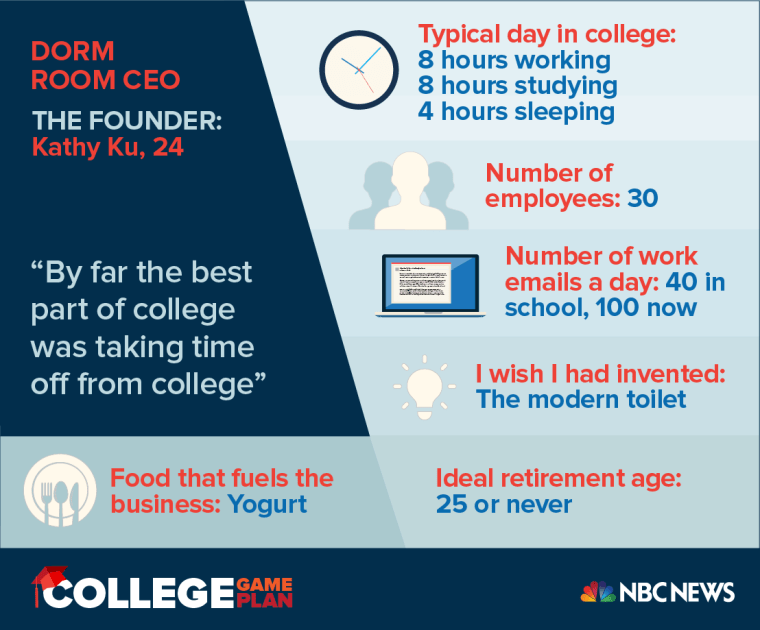 HOW I DEFINE SUCCESS:
The day that I don't have to be involved. When it's such a successful business that it's more of a business that happens to do good, or when people are interested in buying the company itself. We're a social enterprise, so people often confuse us for a nonprofit. So success is the day we're seen as, more or less, the Brita of Africa.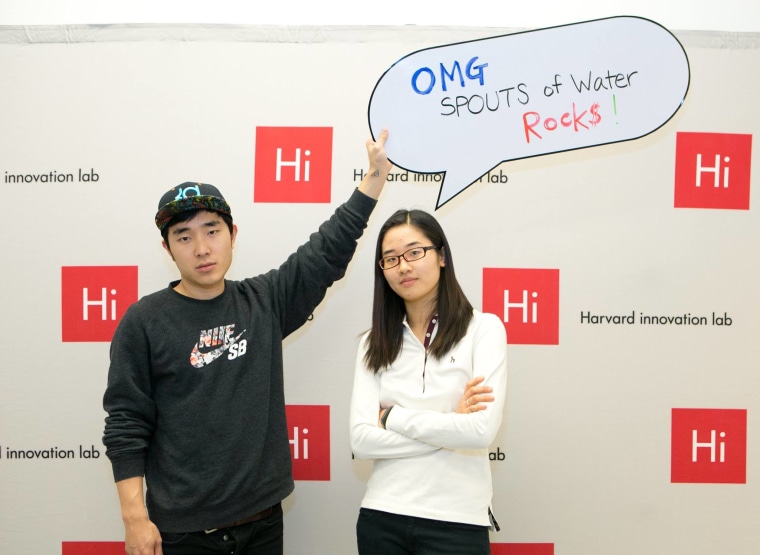 I'D TELL MY HIGH-SCHOOL SELF...
Back then, the idea of taking time off of school was ridiculous. But now, my biggest advice is to take time off, to have status as a student but still have the capacity to roam free. A lot of people don't expect much out of a college student, and so you have the freedom to screw up as many times as you want. Once I came back to campus, my grades were impeccable almost because I knew what I wanted to do and why I was taking the courses I was taking.