Everyone loves inspiring, up-by-the-bootstraps academic narratives, stories of successful students who are also ex-convicts or former welfare mothers or persecuted immigrants, and many students who participate in Vassar College's Exploring Transfer program have beaten harrowing odds. But the program's candidates share a less sensational categorization: they hail from a class of families without a college attendance legacy—many, if not all, are the first in their immediate and often extended families to enroll in community college, far less at a prestigious, private institution.
Several weeks after the pomp and circumstance of Vassar's 151st commencement, the program's 30th class graduated, the ceremony held in the tucked-away Blodgett Hall auditorium classroom. If not for Exploring Transfer, these students might otherwise never crack the entry code to some of the nation's best institutions of higher learning.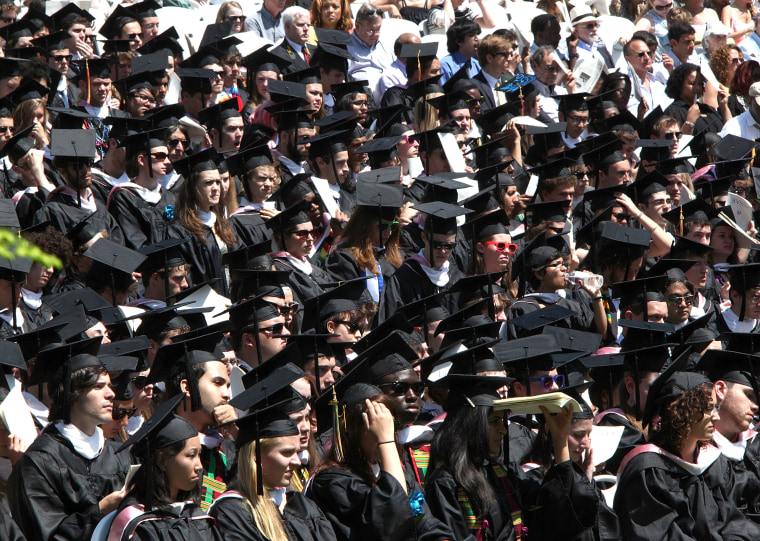 The program, familiarly known as ET, began between Vassar and LaGuardia Community College and has since expanded to accept applicants from across the country. Earlier in 2015, NYTimes "Big City" columnist, Ginia Bellafante, wrote a three-part series detailing hurdles LaGuardia and other junior college students must often overcome.
They juggle full or part-time coursework with service-industry jobs, in flux immigration status, elderly parents and dependent children, even homelessness. They possess the potential and drive to succeed, but burdened, take far longer than two years to achieve even their Associate Degrees.
I urged the 2015 graduating class to understand their right to an education that matches their ability not their biography.
The rewards for the ones accepted to the competitive transfer program, and who can then arrange to suspend their lives for five summer weeks, are life changing.
In a true meritocracy a hard-luck biography would not be a determining factor in one's college placement, but too often working class students have no access to traditional college grooming: knowledgeable guidance counselors, application letter coaches, volunteer opportunities, AP courses, SAT prep courses, and of course, a family history of seeking higher education.
Exploring Transfer is one way to compensate for this lack of preparation. Temporarily relieved of quotidian demands on their personal resources, the program serves as boot-camp for what is expected at a competitive residential college and, despite Justice Antonin Scalia's recent "slower-track school" suggestion, proving ground to show them they are capable.
Selected students take two of three offered inter-disciplinary, liberal arts classes. Each year they are initially flummoxed by the quantity of work, the number of books to read, presentations to give, and papers to write. There is no phoning it in; if for any reason students are unable to complete the courses, they may officially request a grade of Incomplete, the same procedure required of full-time Vassar students.
Importantly, students are not tossed into uncharted territory without support. Classes are team taught by a Vassar and a community college professor. Participants have full access to Vassar's library and reference librarians, a writing specialist, and six classroom counselors, three of whom are recent Exploring Transfer graduates and three current Vassar College students.
The transfer rate is impressive: Program graduates have been accepted not only to Vassar, but also to Smith, Columbia, SUNY and senior CUNY colleges, Amherst, NYU, and Cornell. This summer, Dr. Yolanda Martin (LaGuardia 02, Vassar '05, CUNY Graduate Center, Sociology '11) co-taught Criminology and Society with long-time Vassar professor, Sidney Plotkin. Dr. Martin had been Dr. Plotkin's student in the summer, 2002 program. Another alumna, Bernetta Parson (LaG, Mount Holyoke '96), served as this year's Interim Director, and is a second-year PhD candidate at Syracuse Higher Education Department.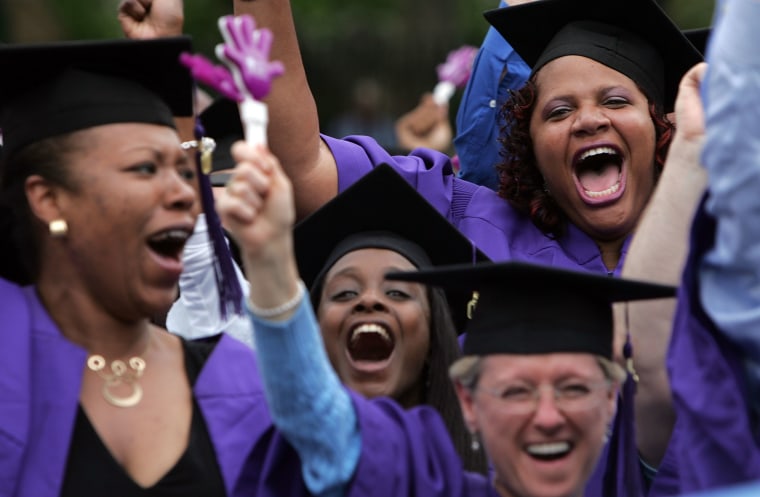 The networking opportunities perpetuate well beyond the program. Students and graduates of smaller private colleges like Vassar have access to unpublicized internships and endowed fellowships, receive more personalized letters of recommendation, and join enviable alumni associations.
Lest we think enrichment flows only one way, traditional and legacy students benefit greatly from studying with those whose social and economic backgrounds differ from their own (though, please let me stress, it is not the responsibility of non-traditional students to provide an alternative perspective to children of privilege). Advantages endure for all long after having sat together in lectures.
Take my own example. As an immigrant LaGuardia student I completed Exploring Transfer in 1996, graduated from Vassar in 2001, and earned an MA from the University of Warwick in 2002. Years later a former Vassar professor, the author Nancy Willard, asked if I had continued to write and would I like her to read any of my work. I sent professor Willard my manuscript-in-progress, which she forwarded to her agent and before long I had sold my first novel. The vast majority of community college students are not forging lasting relationships with their rotating, underpaid adjunct instructors or overloaded full time professors.
Very rarely do the brightest poor and working class students apply directly or transfer to the nation's top-tier schools.
Nineteen years after completing Exploring Transfer I returned as commencement speaker. Above all, I urged the 2015 graduating class to understand their right to an education that matches their ability not their biography, and to replace some of the awe at their surroundings with ire at a system peddling an American Dream narrative without an instruction manual.
In his January 2015 State of the Union address President Obama proposed free community college tuition, a step that would make only the first rung of post-secondary education conditionally accessible to need-based students. More can be done, now, to identify and mentor meritorious students.
Very rarely do the brightest poor and working class students apply directly or transfer to the nation's top-tier schools. Programs like Exploring Transfer help match these promising scholars with institutions that build on their community college foundation and provide academic challenge as well as the cultural capital vital for staking a claim in America's shrinking middle class.