When Gina Bolanos entered college, she couldn't turn to her parents for advice: They were Mexican immigrants who hadn't even completed elementary school.
But today, thanks to the First Generation program at the University of Rochester, the 20-year-old from Dallas is thriving as a hopeful mechanical engineering major.
"Ever since I was in the 6th grade, I knew I wanted to go to college," Bolanos told NBC News. "But it was difficult for me. My parents were there to help, but they could only support me so much."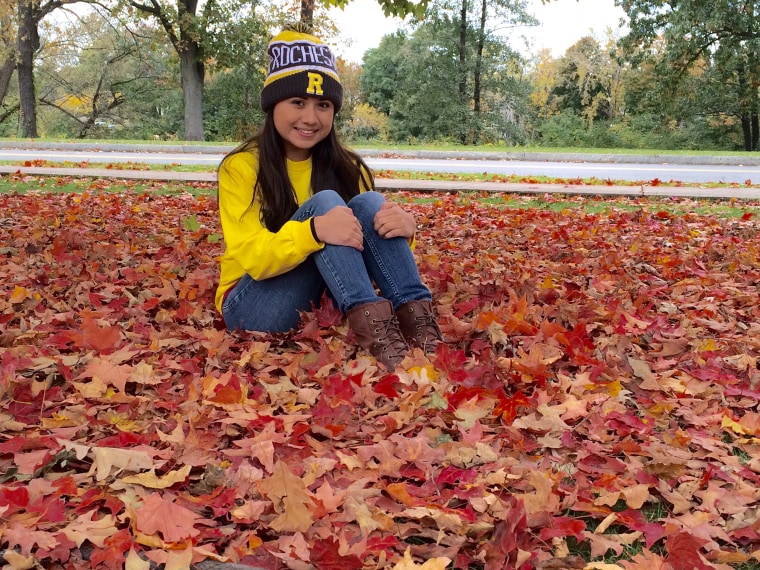 About 4.5 million American students are both low-income and the first in their families to attend college, according to the Pell Institute. But, only a handful — about 11 percent — will get a bachelor's degree in six years.
Special report: Get tips and advice about college at College Game Plan
Even those with good academic preparation struggle with financial support, living away from home and adjusting to the social pressures of campus life. Recognizing these challenges, many colleges have in the last decade begun "first generation" programs for freshmen.
At Rochester's Early Connection Opportunity program, Bolanos learned how to study for exams and how to tap into campus resources.
"It was my home away from home," she said.
Rhodes College in Memphis, Tennessee, has reduced its freshman drop-out rate by providing strong support services to first-generation students.
"The biggest challenges for these students are race and class," said J. Carey Thompson, vice president for enrollment and communications and dean of admission.
Related: Ready For College? Why Some Students Are More Prepared Than Others
"They are academically able," he told NBC News. "But they didn't go to fancy private schools and they may not be used to smaller classes or quite as much personal attention. We want to make this a comfortable place that includes them."
About 200 colleges partner with the nonprofit I'm First, an initiative of the Washington, D.C.-based Center for Student Opportunity, to help guide students before they even apply. Its website highlights programs and services that can help them be successful once they arrive on campus.
"For the most part, these students are qualified and capable, but they enter college with less know-how and are more apprehensive to ask for help," said I'm First Executive Director Matt Rubinoff.
Related: MIT Students Use Their Coding Skills For Suicide Prevention
"Our biggest soap box is to encourage partner institutions to let [students] know that when they are struggling … there is someone to turn to," he told NBC News.
I'm First supports 40 college students with a small scholarship. One recipient, Xavier Husser of New York City, is a sophomore at Boston College.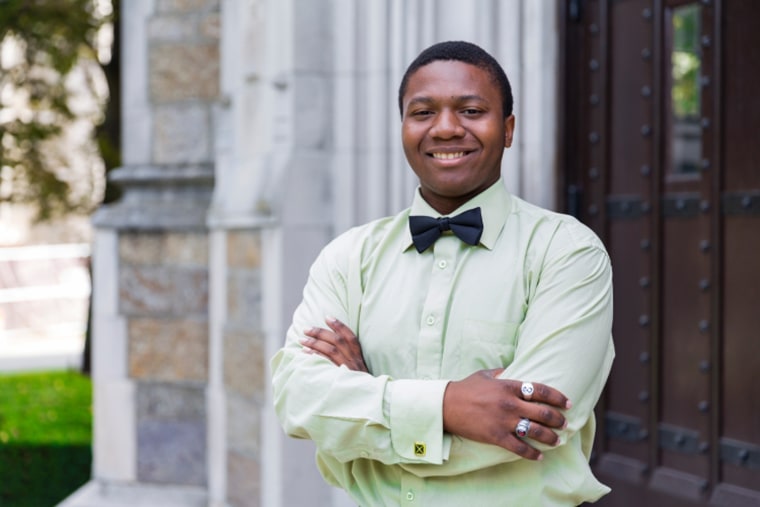 His father, a postal delivery driver, has a high school diploma; his mother dropped out her sophomore year of high school.
"Being raised by just my father was a challenge in itself," Husser, 19, told NBC News. "My dad had a decent salary, but not enough to pay for college."
He chose Boston College because of its generous financial aid. Its first-generation program, Options Through Education, offered a pre-calculus class, a faculty mentor and a cohort of others with similar backgrounds.
"It helped a lot," said Husser, who is African-American. "B.C. is not as diverse as some institutions and I was surprised by the number of people who came from very privileged families."
"Without the program, I would be struggling to find my own friends by myself," he added.
Husser, who studies film and philosophy, said he "definitely" will get a bachelor's degree. "There is not doubt about it."
And so will Bolanos, the University of Rochester student.
"If I don't know something, I find a way to get a solution," she said. "I have my parents to thank for that."