For Rio-bound Jay Litherland, a rising junior at the University of Georgia, making the U.S. Olympic swim team was easier than leaving his two brothers behind at school.
Litherland, 20, is a triplet, and for the last two years, he has competed for the Bulldogs alongside his brothers Kevin and Mick, who did not make the American team.
"We really wanted to go to the Olympics together," Litherland told NBC News. "It's always been a dream of ours. They had a rough time qualifying, but they've been my biggest supporters throughout. They've been proud of me from the beginning."
Special section: Get tips and advice about college at College Game Plan
Litherland, a business major, is one of America's top swimmers in the 400-meter individual medley, a grueling race that requires transitioning between all four strokes.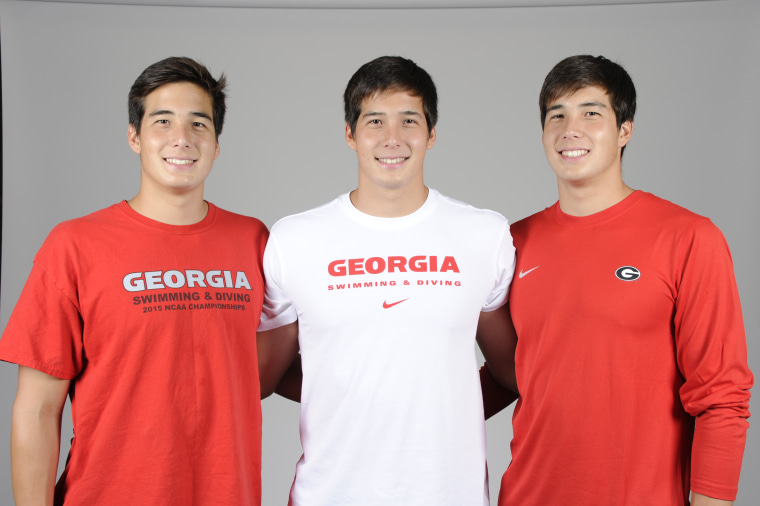 He placed second in trials, beating 2012 Olympic gold medalist Ryan Lochte, who took third. Litherland's college teammate Chase Kalisz, took first place.
After that defining race, Litherland's first instinct was to jump out of the pool and find his brothers.
"It was such a blur," he said. "Everyone was going crazy and I saw my brothers run up to me behind the blocks. Immediately, I wanted to get out there and give them a hug. It was a special moment for us."
Litherland said he hopes the triplets make it as a team to the Tokyo Olympics in 2020.
Related: These Chicago Twins Got Into More Than 60 Colleges
University of Georgia has sent seven swimmers in all to Rio, as well as their head coach, Jack Bauerle, whose teams have won seven national championships.
He is perfectly quiet in the pool but an unbelievable competitor. Jay calls himself the silent assassin."
Mick and Kevin Litherland may not have made the Olympics, but all three of the triplets were invaluable team members.
"They are all terrific, great guys," Bauerle told NBC News. "No matter what I did to them in the pool, they always walked away with a 'thank you' that permeated the whole program."
As for Jay Litherland, his coach said, "He is perfectly quiet in the pool but an unbelievable competitor. Jay calls himself the silent assassin."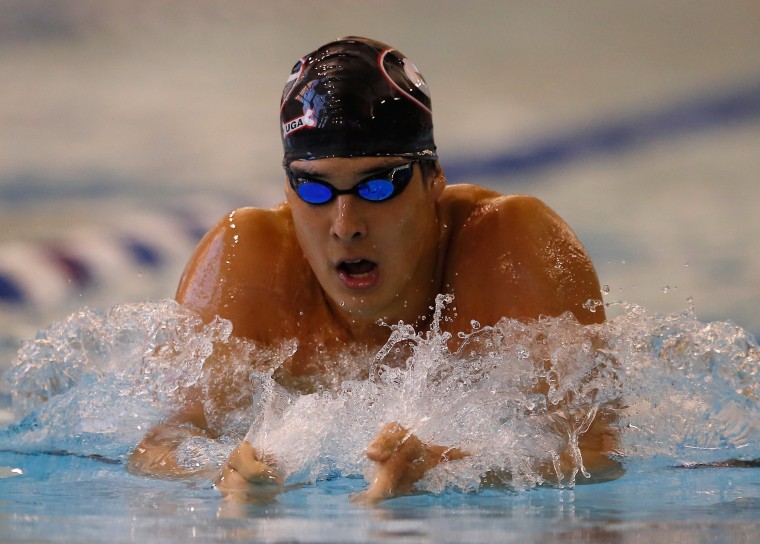 Litherland also has triple citizenship: His father, an executive chef with Ritz Carlton, is from New Zealand, and his mother is Japanese. The family moved to the U.S. when the boys were three.
Related: Milestone, Times Seven! Iowa Septuplets Head Off to College
The triplets have lived all over the world: Dubai, Japan, California and Florida, before settling first in Alpharetta, then Greensboro, Georgia.
"We just loved the pool — and water in general —whenever we were in it," he said. "When we lived in California, we had a pool in our backyard, and when we moved to Miami, our parents signed us up for swim lessons."
Litherland is a fraternal triplet and his brothers are identical. But try as they may to keep their individuality, they all ended up at University of Georgia.
"We never thought we would go to the same school," he said. "But after the recruiting visits, we sat down and we each said we liked Georgia the best."
The triplets are "really competitive" with each other when it comes to swimming, said Litherland. "That's how we got there."
Related: Competitive, But Loving, Quadruplets Graduate From Virginia Tech
But in all other aspects of life, they support each other.
"We never throw the other one under the bus or talk smack about each other," Litherland said.
Litherland's brothers won't be in Rio for the Games, but his parents plan to root him on.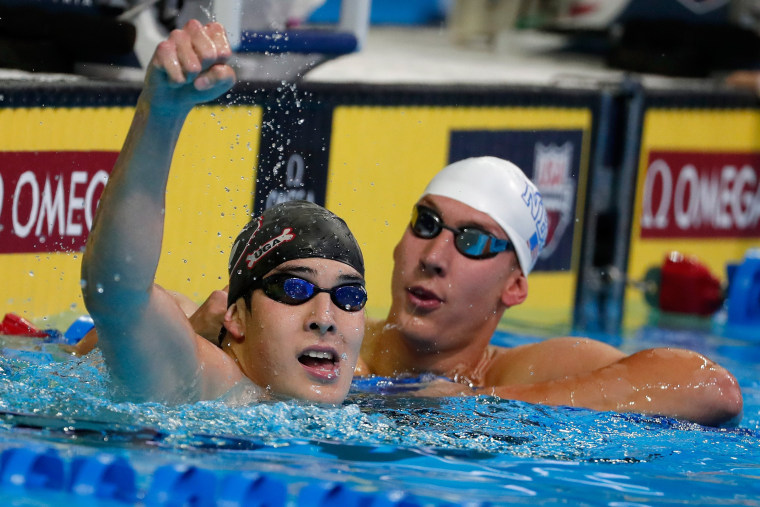 "I am really excited," he said. "[University of Georgia teammate] Chase and I and all the guys here training have high expectations of medaling — it's in the air."
Coach Bauerle, who was U.S. women's swim coach in Beijing in 2008 and assistant women's coach at Sydney in 2000, says he feels the same confidence.
"I think he is going to do well," said Bauerle. "I am always confident in Jay. He races well, whether he feels good or not. If he is close to anyone at the end of the race with 100 meters to go, he's going to get him. I don't know anyone in the field who finishes faster."