Last month, Julia Greene, a 17-year-old high school senior from Highlands Ranch, Colorado, was sitting on the edge of her seat, waiting for college acceptance or rejection letters.
But today, it's College Decision Day, and she's back in the driver's seat, after having her choice of five schools.
At the eleventh hour, after laboring over where she will spend the next four years, Julia has picked San Diego State University over the University of Arizona.
"It was really hard to make an official decision," said Julia, who wants to study nursing.
"I just decided based off my major and the location, ultimately, because there's tons to do on and around campus and it's a better option for my major," she wrote NBC News close to midnight Sunday night.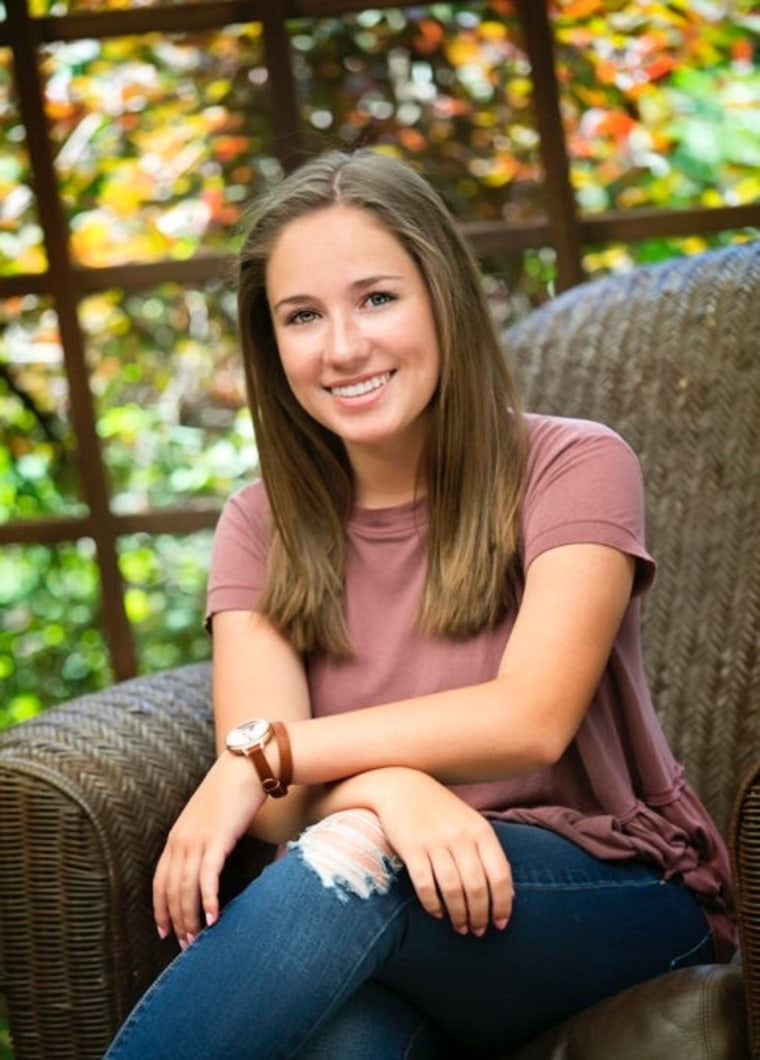 Julia has applied for scholarships, but still has not heard what the college can offer her. And to her parents, that's important.
"They are worried about scholarships and me leaving home in general," she told NBC News.
In the weeks between spring break and May 1, anxiety among high school seniors is at an all-time high, and college counselors do a lot of hand-holding.
"Seniors tend to make appointments without any real need," said Mindy H. Rose, director of college counseling at the private Peddie School in New Jersey. "We have to manage emotions."
"It's the desire to grab control, when there isn't much," she told NBC News. "We talk about the good work they've done in the fall to cultivate a list that's appropriately aspirational, but thoughtfully realistic."
The college acceptance game is complicated: The average senior has applied to eight or more colleges, and competition is stiffer than ever.
A "substantial" number of students who have applied for early decision or early action may have their answers earlier in the spring, Rose said.
But the most selective colleges send their letters in March and April. All students must commit to a school by May 1.
Now, seniors are "back in the power seat," looking over their acceptance choices and the colleges are "courting them again," she said.
Most students have a good understanding of the rigor of college selection after watching other "incredibly accomplished kids deferred or denied," said Rose.
'It's the difference between dating and marriage'
But parents, while well-intentioned, can be unrealistic, "drawing on their own experience or the chatter around town," she said.
Stress plays out in families even when parents are supportive.
Jonah Gertz, an 18-year-old senior from Encinitas, California, will be attending University of California Santa Cruz in the fall.
"This was an incredibly hard decision to make," he told NBC News. "In the end, the positives of UCSC just outweighed the positives of [the other colleges.]"
Jonah said he was lucky that his parents have backed his college choices, though his mom said she would be happier if he stayed within a "two-hour radius."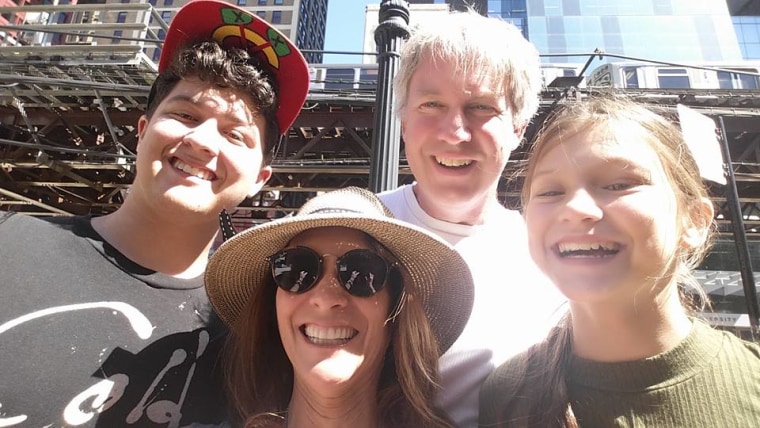 Jonah, who attends The Grauer School, was accepted to more than a dozen colleges, including a top-tier school in Chicago.
For Jonah, the time leading up to May 1 was "a lot worse" than waiting to see which schools would make him an offer. He applied to so many schools because he didn't want to "limit" himself.
"It's the difference between dating and marriage," he said. "When you apply, you can really go crazy with it."
Making the decision was "scary," said Jonah.
"I'm essentially deciding where to put down roots and where I'll have the best experience," he said. "It's tough to make that decision even after extensive touring and research."
His mother, Lori Gertz, 53, says she is proud that her son completed the application process "all of it on his own," with direction from his school's counseling staff.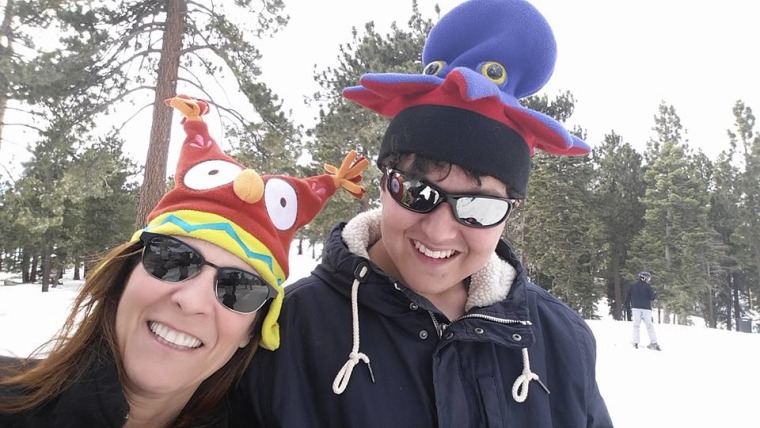 Still, she had some nervous questions about the size of the schools he had selected. Jonah also has a long-time girlfriend and Gertz wants to make sure "he wasn't picking a school because of that."
She also worried about several early scholarship offers and whether they would still be viable after waiting for decisions from the UC schools.
College tuitions "scared the bejesus out of us," she said, noting some can cost upwards of $60,000 a year.
Despite her concerns, Gertz says Jonah's "self-confidence" is reassuring.
"He has really protected us from too much stress," she said. "All I want is for him to be happy wherever he goes."
And her son knows that.
"If I told both of them that I wanted to go to clown school," Jonah joked, "they would be completely on board with that."