Alexandra Grese really wanted to get the party started.
This party would would be a quiet, contemplative scene, where like-minded students from The Ohio State University could get together — while being alone.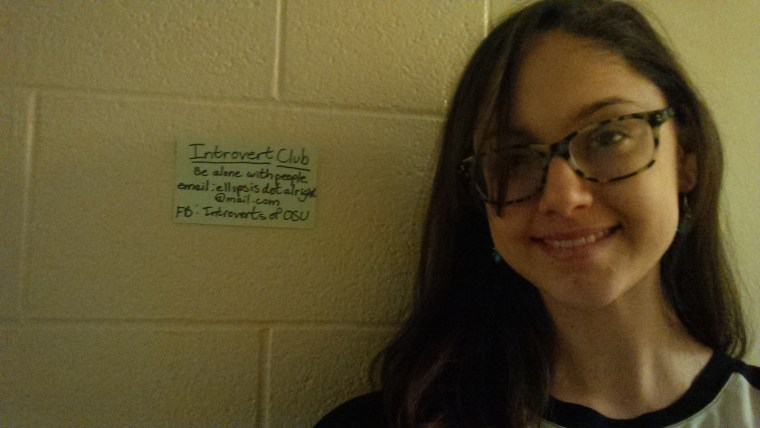 Grese was targeting introverts — you know, those quiet types who don't find small talk all that fun and feel that boisterous groups, maybe even any large group, are draining.
The club, called "Introverts of OSU", has some 50 Facebook members, all Ohio State students who "liked" the page. But, so far, no one wants to meet face-to-face.
"I told people we could just each bring a book, go someplace and ignore each other, but no one even wanted to get together to do that," says Grese, a 22-year-old Ohio State English major.
Related: Anxiety on Campus: 6 Ways Parents Can See Past the 'Happy Mask'
It's estimated that about one-third of people are true introverts. But college orientations and dorm culture are not structured for students who prefer alone time to forced socializing. That means many young people are arriving at campuses which are geared around extraversion as the "healthy norm," says Dr. William Pannapacker, the DuMez Professor of English and Director of the Mellon Scholars Program at Hope College in Michigan.
Related: Are You Really an Introvert? 3 Surprising Ways to Tell
"There still is a large athletics and Greek system that does not favor quieter students, nor do large classes, or small classes that demand a lot of unprompted engagement," says Pannapacker.
Out of the Comfort Zone
College, however, is however a time when even the most died-in-the-wool introverts like Grese have to step out of their comfort zones.
"People are thrown into situations with roommates, especially as freshmen, and no one knows each other and no one has anything in common," says Grese. "It takes a lot of work to build friendships, and for an introvert sometimes it can be easier to disengage and go to the library alone."
Classroom situations can be equally as tough.
"I see people interacting with classmates, and I wind up looking at my desk," says Grese, adding that she loves her classes, which helps a lot.
On the other hand, college can help introverts expand their horizons, especially after the social difficulties of middle school and high school.
That's what Allison Acquaviva found when she attended Utica College in New York. She graduated last year with a degree in public relations, after blogging about what it takes to navigate college as an introvert.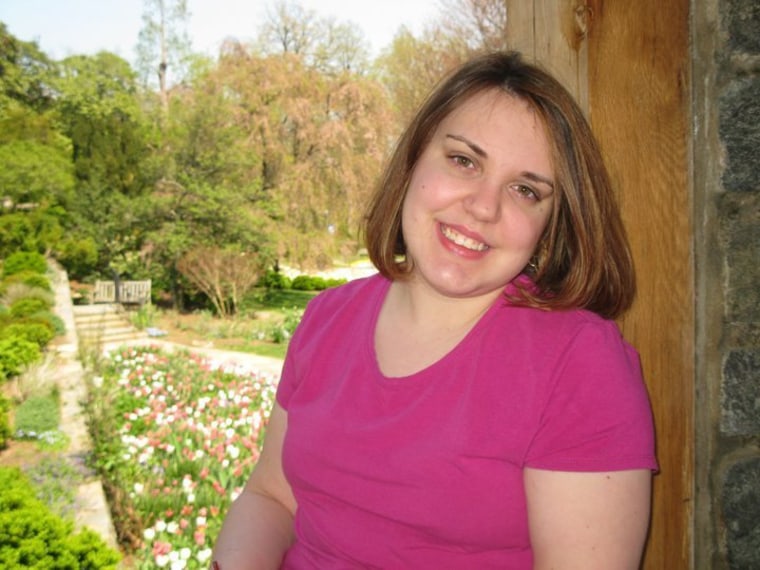 "College gave me freedom to feel welcome, because there were a lot more people like me, introverted," says Acquaviva, 22, who now works for several non-profits and is honing her public relations, marketing and social media skills. "It was much easier to open up and be friendly with other people, especially those people I got to know in my major."
Cool to be quiet
Being introverted was once considered part of a mental disorder and there is still somewhat of an underlying stigma.
Several years ago, Pannapacker was teaching a class on vocational exploration. He and his 20 students took the Myers-Briggs assessment. However, the results showed he was the only introvert in the room which, considering the sample size, didn't add up.
A "good percentage" of the students were covering up their introverted natures because of the the negative association, he believes.
But change is happening.
It may be that more introverts are finding out it's kind of cool to recharge alone, with best-selling books like Susan Cain's "Quiet: The Power Of Introverts In A World That Can't Stop Talking," bolstering the cause.
Related: Why do College Students 'Slut Shame'? It's a Class Thing
Popular culture helps, too, as does the rise of technology as a lucrative career field, and the increasing proliferation of subcultures enabled by social media.
"Introversion is slightly less likely to be labeled as unhealthy," says Pannapacker, who wrote about his classroom Myers-Briggs experience and the difficulties some introverted graduate students may face for The Chronicle of Higher Education. "I am seeing some growth in acceptance of what might be called 'nerd' culture in a way that is affirming," says Pannapacker.
Though it can sometimes feel overwhelming, college campus introverts can find their way.
"Just because you're an introvert doesn't mean you don't have social skills," says Acquaviva.
Grese, who hopes to pursue a master's degree in creative writing, found a core group of friends.
Train against type
For introverted high school students who may be a little fearful of making that leap to college, Pannapacker recommends looking for ". . . classes and professors that will affirm who you are as a person," he says.
And don't limit yourself.
"It is healthy to train against personality type, even if you need to regenerate after doing so," he says.
It's also important to "create your own fun," Acquaviva says. Find pursuits like yoga, art, and other activities that may cater to the more reserved.
And, most of all, accept who you are, says Grese — whether you are an introvert or an extrovert.
"I think there is a misconception that all introverts are ruminative and all extroverts just want to party," says Grese. "Everyone is important, and everyone contributes. We just do it differently."