When Joshua Meier received a computer game for his fourth birthday, he was less than impressed. After he quickly became bored, Meier questioned why the levels and adventures were constructed as they were.
"I guess I realized there was someone else on the other end that was building these things, and it really inspired me to go ahead and build something like that myself," he told NBC News.
Since this early realization, the now Harvard junior's inquisitive nature and desire to create hasn't changed.
Special section: Get tips and advice about college at College Game Plan
Frustrated with the amount of time he spent waiting for Ubers due to a lack of an advanced scheduling feature, Meier developed TaxiLater, an iPhone application that allows users to schedule an Uber pick-up hours, days or months ahead. Launched in May, the free app exploded overnight, now assisting Uber users around the world. Meier did not disclose how many times the app has been downloaded, but it's gotten a ton of buzz, including in Mashable, which named it one of its "Five Can't-Miss Apps."
My dorm room pitch
I was living in San Francisco last summer; I was taking Uber all the time. I was working at a startup company. I was trying to go to all these startup events that are held around the city and the time that I was waiting for my Ubers to come started to add up. I realized that there was an important feature that was missing from the app, which was to schedule a ride in advance. So it was a feature that I wanted. I quickly hacked together a little script that I was using myself to call these cars in advance to schedule them and my friends were like, I want in, can you send that to me? And I realized that this could add value to a lot of people.
How college and business connect
College has been a really fantastic ecosystem to work on these ideas. You're constantly surrounded by exciting people. People in college don't sleep. People are so excited just about life in general. People are very active, people are very open to ideas, and it's really nice that I can go down to the dining hall and just talk about any subject with people.
How I juggled school and work
This app in particular, I always thought of it as a backburner project. I always like to have extra projects going on so that if I ever finish work early I have something to do.
Related: Coder, 19, Builds Chatbot That Fights Parking Tickets
By being able to work on lots of things, it's really easy to move around because that exhaustion doesn't get there because I'm always changing what I'm doing. I think it's really nice to have that opportunity to work on the theoretical stuff in class, the practical stuff outside of classes, and then my own projects.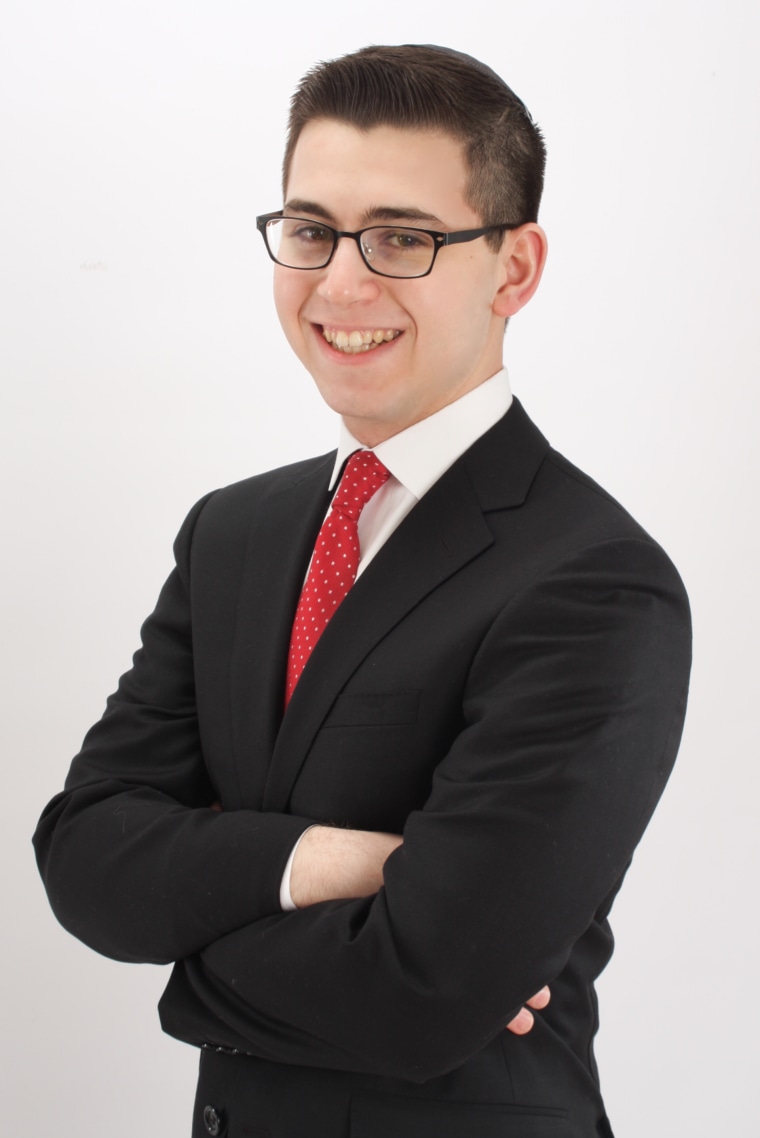 What I've learned about the importance of sleep
I don't have that much time to sleep, but I've been sleeping more. I think that I found when you sleep more you are able to be more productive. So even though there are no wasted moments in the day, you need to have quality moments and I think I've realized that in some sense. I used to be like, let's pack as much in the day as possible! But I've realized that quality is important as well and as the problems that I work on become harder, and the technology I'm working on becomes more important, it has to be reliable.
How I define success
To work on things that impact peoples' lives. I think some of these things are really tricky to think about because you can affect one person in a really, really great way, change one person's life, or you can affect millions of people, but make a very incremental advancement. I'm not sure which one is considered better. I think both of those are noble causes.
Related: College Students Print 3-D Prosthetic for 'Frozen'-Loving 9-Year-Old
What I'd tell my high school self
I was very focused on doing lots of projects and doing as much as I can. But again, I think that quality part, that deep understanding maybe didn't really hit me until I got here [Harvard], and I started realizing that for a lot of those hard projects to really take nothing and make something from it, it's really important to really understand all the deep fundamentals of the science.