When Rob Stephens, a 22-year-old senior, walks into the Mindfulness Room at Carnegie Mellon University, he leaves his homework and stress at the door.
He is surrounded by a waterfall wall, plants, lots of natural light and an open space with cushions on the floor — a 24/7 space is set aside for meditation or just peaceful thinking.
"I definitely think it helps to de-stress," said Stephens, a global studies major from Atlanta, Georgia. "It's the time I spend making sure I am OK."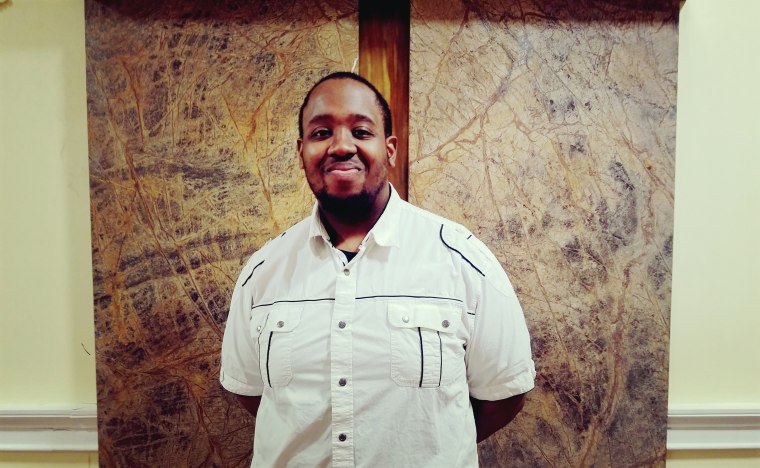 Mindfulness is as popular at colleges nationwide as it is now at CMU.
"It's someone giving themselves uninterrupted mental space," said Stephens. "Some focus on themselves or others. It's a time to stop and refocus your purpose."
Studies show the practice may be an antidote to the high levels of stress and depression seen on college campuses.
The American College Health Association found in a 2015 study that more than 85 percent said they "felt overwhelmed" by the demands of college. And a third of all student said stress had a negative effect on their overall academic performance.
Recently, Stephens enjoyed playing with therapy dogs in the mindfulness room.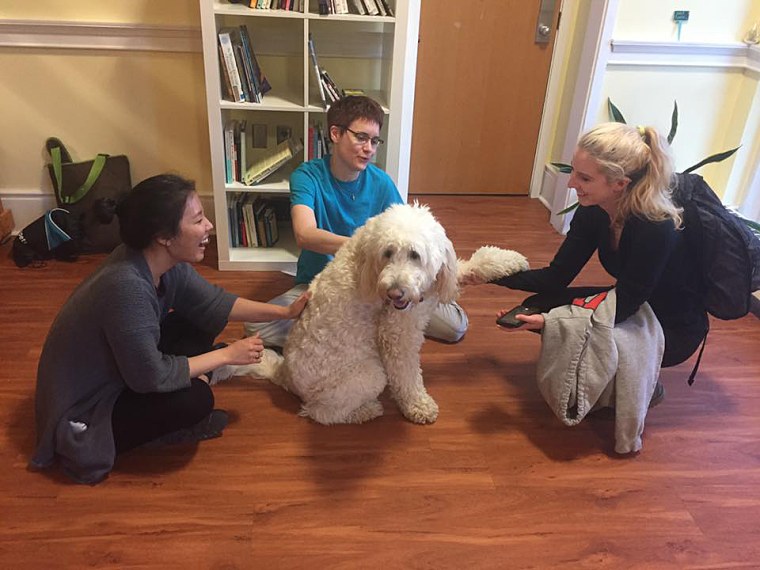 Some use the time to take a nap, "to reset their brain," he said. For others it might include meditation, or focused time at the gym or in yoga.
"People can do a lot of mindful things," Stephens said. "For me, it was time to be with another creature. It doesn't necessarily have to be in a [yoga] child's pose."
'They have the tools in their pocket'
Mindfulness is also part of a wellness program at Indiana University in Bloomington. In a space at the student union, the health center offers yoga, aromatherapy, massage and guided meditation.
About 8,000 students a year tap into the programs, according to Cathleen Hardy Hansen, Indiana's director of health and wellness services and an adjunct professor in its school of public health.
"Mindfulness is so vital," she told NBC News. "It's being right there in the moment. It helps you be successful in everything you do."
"College students are under a lot of stress — that's been a given forever," she said. "Now, they have the tools in their pocket."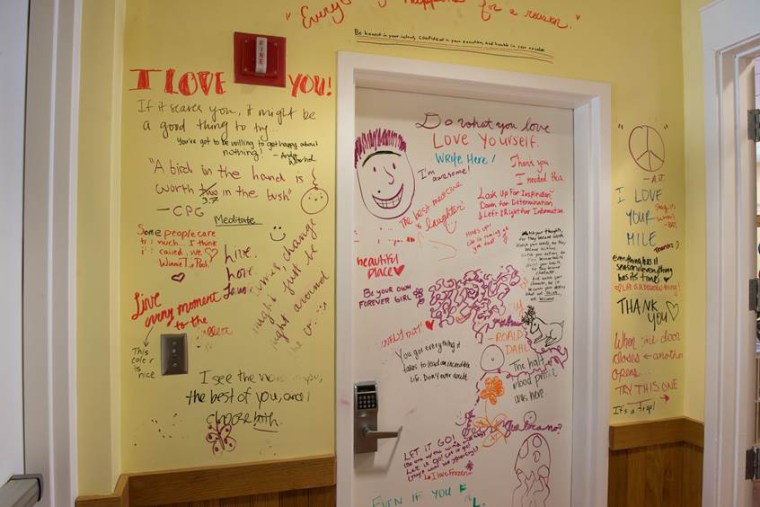 At the University of Vermont, a popular brain science class begins and ends with mindful meditation.
The class is part of the Wellness Environment (WE) program, where nearly 500 students live in a substance-free dorm with access to yoga and nutrition coaches as well as meditation. Next year UVM expects that number to double.
"Mindfulness can take many forms — meditation, mindful eating, mindful walking, mindful relationships," said Dr. James Hudziak, chief of child psychiatry at the UVM College of Medicine and program founder.
It can help regulate aggression and impulsivity, as well as improve attention and performance on academic tests.
"It's weightlifting for the brain," he told NBC News.
And research backs this up.
'Meditation training might foster resilience'
A 2016 study published in Biological Psychiatry showed for the first time that mindfulness meditation can actually change the brain, even reducing inflammatory disease risk.
The randomized study recruited unemployed adults and took them to a three-day retreat. Half the group got skill training and did mindful meditation and the other half had a relaxing group activity.
Researchers took brain scans before and after the retreat.
"We know that unemployment is a massive stressor for folks and we wanted to see if mindful meditation could manage that," said lead author J. David Creswell, who is an associate professor of psychology and the director of the Health and Human Performance Laboratory at Carnegie Mellon University.
The researchers did brain scans before and after the experience.
"The folks in both programs loved it," Creswell told NBC News. "But what we found were changes in how the resting brain was wired in the mindfulness group."
In those who meditated, scans showed more connections in the stress regulatory areas of the prefrontal cortex, the part of the brain that manages emotions and attention.
"It suggests how meditation training might foster resilience," he said.
But are those changes permanent? Scientists don't know, said Creswell, but a four-month study follow-up suggests, "there is some lasting benefit."
"Like any other type of behavior, it has a benefit over time, but won't persist, if we don't do it," he said.
But CMU senior Rob Stephens says that for him, he hopes mindfulness will be a lifelong practice.
"You have this one body and this one life to live," he said. "Especially at a place as rigorous as CMU, we often don't check in with ourselves. I always make sure to take a moment to see how how I am doing with life."
"Less stressful people are more successful because they lead more fulfilling lives."