The classes of 2016 at Howard University, Rutgers University and United States Air Force Academy have hit the jackpot — President Obama will deliver their commencement addresses.
These will be the last times Obama does the honors as president, a White House official said Thursday.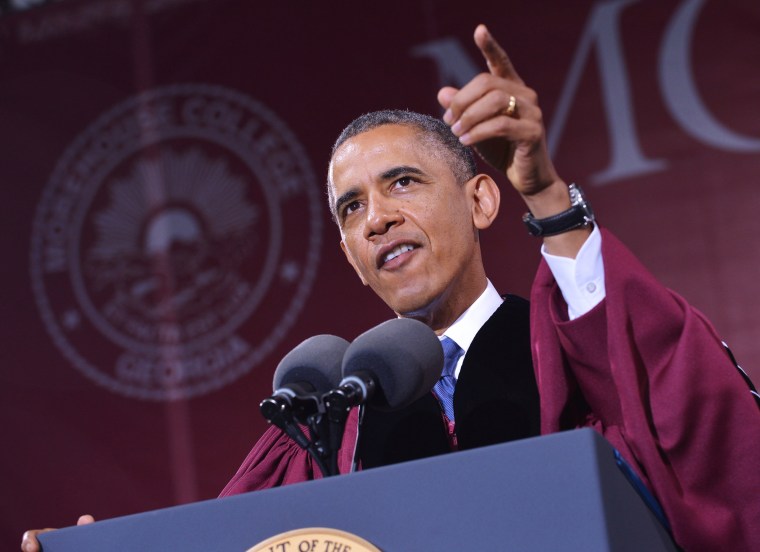 Obama, who has given at least two dozen such speeches during his presidency (including at four high schools), will speak at Howard on May 7.
"As one of the nation's top Historically Black Colleges and Universities, Howard University is recognized for its rigorous education and legacy of building lasting bridges of opportunity for young people," the official said in a statement.
On May 15, Obama heads to New Brunswick, New Jersey, to address the Rutgers grads. It will be the university's 250th anniversary commencement ceremony.
"This is the first time in Rutgers University's history that a sitting president has agreed to speak at commencement," University President Robert Barchi said.
And of June 2, Obama will give the commencement speech at the USAF in Colorado Springs, Colorado.
Obama addressed the USAF Academy's class of 2012. And he has addressed graduates from at least one of the service academies each year of his presidency.
It's clearly a presidential task that Obama enjoys.
Last year, Obama struck a "James Bond" pose with a delighted graduate after giving the commencement speech at the United Coast Guard Academy in New London, Connecticut.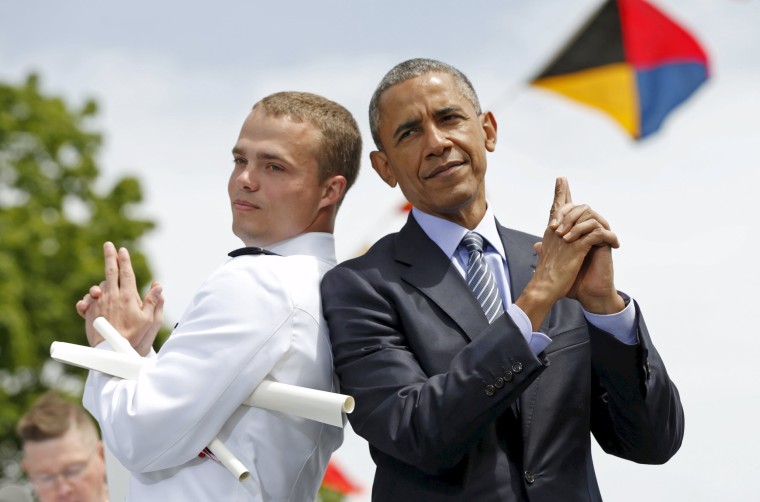 But while addressing the 2013 graduates of Morehouse College, another historically black school, Obama stuck a more somber note, speaking openly about his own struggles as a black man in America and about his absent father.
"I want to break that cycle where a father is not at home — where a father is not helping to raise that son or daughter," Obama told the grads. "I want to be a better father, a better husband, a better man."