An Oklahoma university is taking a novel approach to fighting the "Freshman 15": Require all incoming students to wear fitness trackers.
Oral Roberts University, a Christian university in Tulsa, announced earlier this month that all first-years must wear Fitbits — watches that track how much activity a person does. Their fitness data will be tracked by the school — and will contribute to their grades, said Oral Roberts provost Kathaleen Reid-Martinez.
"Our students come to ORU because of our philosophy of education," Reid-Martinez told NBC News. "They come seeking a whole-person education: mind, body, and spirit."
All undergrads must take a physical fitness course each semester, she said. The class consists of reading, exams and a weekly activity requirement of 150 minutes per week, which the Fitbits will monitor. Students must take a minimum of 10,000 steps a day — easy to accomplish "just walking across campus each day," Reid-Martinez said.
In addition to monitoring how much physical activity students do, Oral Roberts will also collect data on students' heart rates.
"We're looking for 60 to 80 percent of their range for heart rate," Reid-Martinez said. "Those are the two pieces of information we ask for."
Students' weights and diets are not monitored.
While the Fitbits are new, the activity obligation at Oral Roberts is not. The university has always included a fitness component in its curriculum, requiring students to manually log aerobics points in a journal in past years.
Now, instead of tediously entering the data by hand, it will be automatically tracked and submitted by the Fitbits once students authorize the university to access their data.
While mandatory for incoming freshman, Oral Roberts has invited older students to join the Fitbit program too, and said campus bookstores have already sold more than 550 of the popular gadgets, which retail for about $150.
"The marriage of new technology with our physical fitness requirements is something that sets ORU apart," President William M. Wilson said in a statement.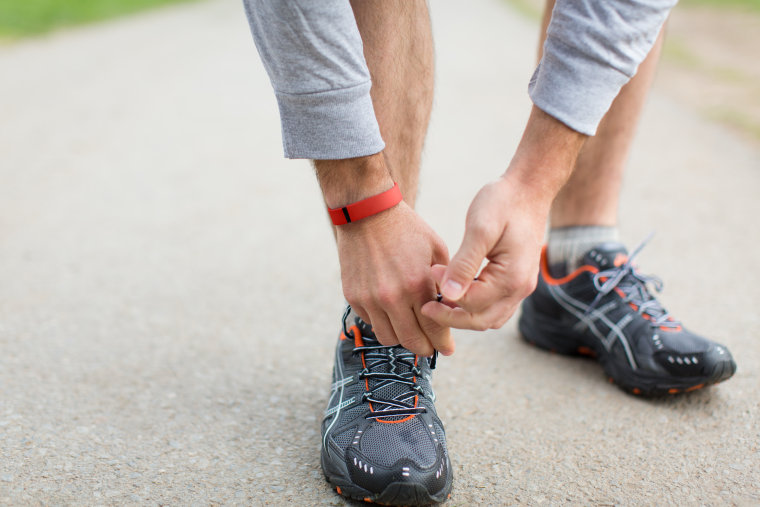 The Fitbit requirement is a first of its kind for colleges and universities, Oral Roberts says. University officials are working on getting the cost of the Fitbits included in the university's tuition and fees.
The Fitbits will track students' activity wherever they are — on campus or anywhere else in the world. University officials told The Tulsa World that Fitbits will enable students to get graded based on their weekly exercise rather than relying on the end-of-semester field test, which is typically a 1-1/2-mile run for freshmen.