A movement by parents and lawmakers to get computer coding classes to count toward foreign language credits in school hit a snag this month — but advocates aren't giving up.
Sen. Jeremy Ring, a former Yahoo executive, proposed a Florida bill that would have authorized high schools to offer coding classes to fulfill foreign language credits, an idea supporters say will expose more students to coding and provide them with important skills for the workplace. The bill passed in the state Senate, but failed in the Florida House on March 11.
Other states, including Washington and Georgia, are looking at similar measures, but the idea has yet to make it into law.
Special report: Get tips and advice about college at College Game Plan
In Texas, legislation did pass a few years ago that allows high school students to take computer science to fulfill foreign language credits if the student has already taken a foreign language class and performed poorly in it. Stephanie Windeler, a parent in Trophy Club, Texas, with sons ages 12, 15, and 19, strongly supports this option and echoes a common argument among those in favor of the legislation.
"I do think for some kids this is a viable option," she told NBC News. "Sign language is taught, and I don't think that this is any different. The majority of kids will never use the language they learn, nor will they ever become fluent in it. Giving them the option to learn a computer language instead could possibly open door to career in computer programming that might not have otherwise been an option for them."
Jordan Silver, father of a 10th grader and a 6th grader in Bethpage, New York, agrees. "Coding is a language. Every business or career track does have a use for capable coders: Wall Street firms, law firms, accountants, etc."
Related: Tangled Financial Aid Process Deepens College Affordability Crisis
"Technology is the frontier that needs the best and the brightest," he added. "Learning French or Spanish will help, but in the broader marketplace are you more likely to be hired for your language skills or coding?"
But other parents feel differently. Craig Brodsky, a father in Durham, North Carolina, concedes that his own company is "begging people with coding knowledge to work for them," but he still doesn't think allowing substituting coding for foreign language study is appropriate.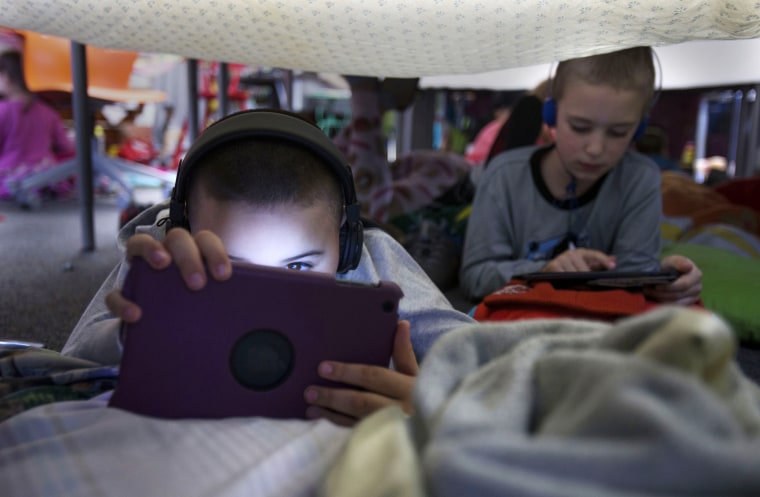 "I do not believe that exchanging a vocational skill for a foreign language is the same thing," Brodsky said. "A foreign language is used for communication with other people. Sign language, while no written form, allows for communication with those who are deaf. Teaching a child computer coding is no different than teaching them HVAC repair. Our goal is to allow our child to experience all facets of life. Some they will not excel in, but not giving them the opportunity is the failure."
The bill in Florida died while in session in part due to lobbying from foreign language educators, including the American Council on the Teaching of Foreign Languages' 2016 Teacher of the Year, Dr. Edward Zarrow. Zarrow teaches Latin at Westwood High School in Westwood, Massachusetts.
"I fully recognize and respect the place that technology and computer science has in 21st century education," Zarrow said. "Technology is no longer merely a tool for education — it is part of our educational culture. But to suggest that coding and computer programming ought to fulfill the world language requirement in Florida, or anywhere else for that matter, is wrong-headed and completely misses the point of why the study of world languages is a critical part of a 21st-century education."
"There are numerous reasons why we study and learn world languages apart from meaningful communication," Zarrow said. "If we want to prepare our students at every level to be ready for the challenges of a multi-cultural, multi-lingual, and global society, we need to lead with world languages."