As if students needed another reason to sweat during their SATs.
Starting next year, college-bound students will have the option to take the SATs in August, the first time in decades that the standardized test will be offered over the summer.
The College Board, the organization that administers the SAT, quietly shared the news earlier this month when it rolled out its test dates for 2017. The other change it revealed was the elimination of the January SAT test date, as of 2018.
"This change will provide students with earlier opportunities to take the SAT before submitting college applications, and more time to focus on coursework, school activities, and college applications in the fall of their senior year," Cyndie Schmeiser, Chief of Assessments for The College Board, said in a statement sent to NBC News. "We are therefore making this change to better serve the needs of students on their path to college."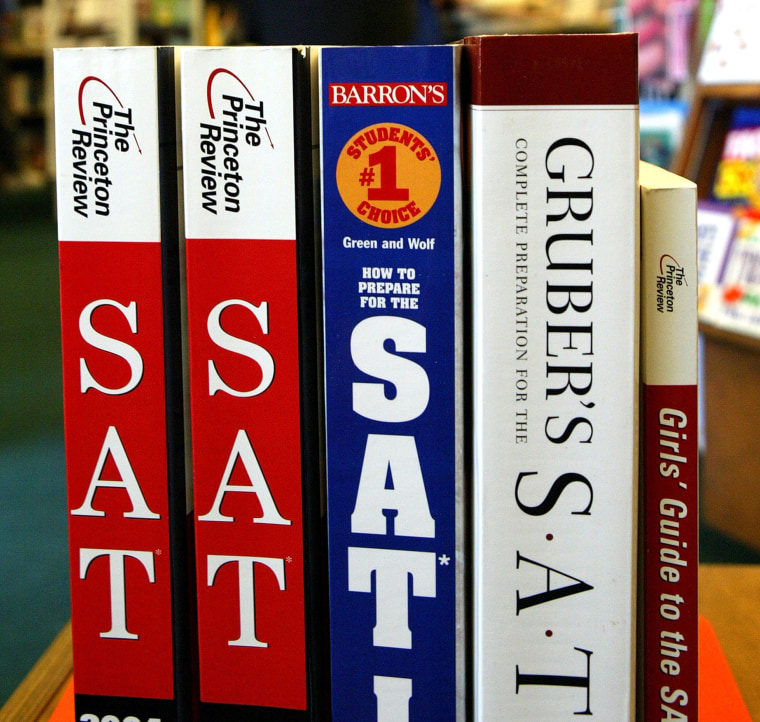 The exam is currently offered at several intervals between October and June. Schmeiser said the decision to add an August date was based on feedback from students and education professionals.
Special report: Get college tips and advice at College Game Plan
The move comes several years after the ACT added a September exam date to give students one more chance at the test before college applications are due.
The new schedule isn't the only change happening at the SAT. The exam just got its biggest makeover in a decade, adding more words to math problems and longer, harder reading passages, according to The New York Times.