In an as-told-to essay for College Game Plan, Fiona Kalensky, co-founder of Therapalz, explains what she's learned navigating the business development process as a student.
The CEO: Fiona Kalensky, co-founder (with Isak Massman) of Therapalz
Based in: Champaign, Illinois
School: University of Illinois Urbana-Champaign
My dorm room pitch
We build smart therapeutic companion animals for individuals with Alzheimer's and dementia. We began 2 1/2 years ago as a human-centered design group. We attended caregiver support sessions and spoke with nursing professionals and administrators.
As a result, we were able to develop and design the Therapal alongside caregivers. We went through multiple re-iterations of prototypes, constantly adapting based on the feedback we received from caregivers.
How I found my inspiration
One interview in particular was kind of the start of Therapalz. We were interviewing a woman, and her husband was in the room. He had been diagnosed with Alzheimer's five years earlier. By this point he had lost about 95 or 98 percent of his verbal skills. Throughout the interview, he would repeatedly get up and wander, and she would pause and get him re-situated. It was a cycle that continued.
RELATED: Brother-Sister Duo Makes Board Shorts From Recycled Plastic Bottles
One day they had a tiny Yorkie that came into the room and hopped onto his lap. The dog's presence calmed him down completely. We began to look at ways we could recreate the sensations of a live animal for individuals who don't have access to, or can't afford one.
How I juggle school and work
A lot of people make comments about how colorful my schedule is. It's usually filled up to the brim!
Initially, I really struggled with the balance of things. But I've learned that adhering to a schedule and meeting strict deadlines — for both school and your venture — really helps to move it forward and make it successful. I've learned to enjoy the break the weekend gives, and also plan and work on venture stuff within the university calendar.
How I define success
Business is something that's new to me, and I'm still learning. When I think about the project and its roots, a lot of the way I define success is from the feedback we receive from caregivers.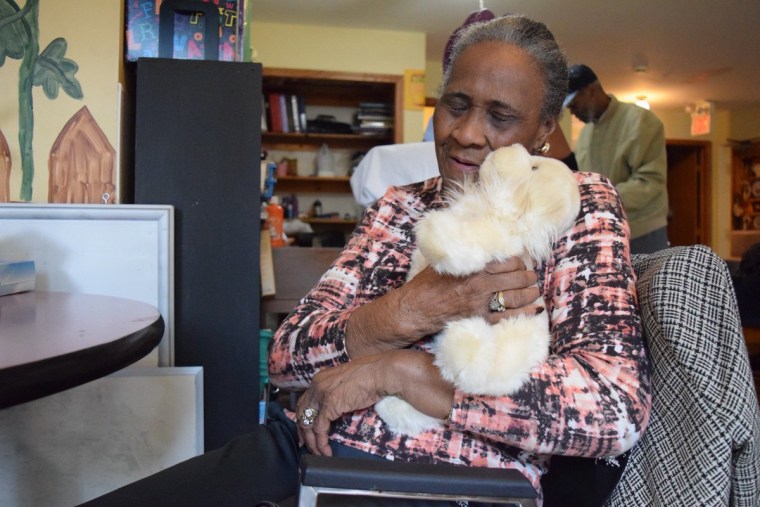 Being able to design and fill a need, and then push that design forward and manufacture it and get it into people's hands, is how I define success.
What I'd tell my high school self
I would say to always take risks. I think I had a fear of being funneled down a particular path, and throughout the process of high school, I had no idea what I wanted to do. I ended up applying to 18 colleges and each one had a different major associated with it.
I've learned now, looking back, it's not necessarily that you're being funneled, but there are always ways to incorporate different elements of what you enjoy and what you love doing into what you ultimately decide to do.