Two California universities have offered admission to an unusual applicant: A student who is just 12 years old.
Tanishq Abraham, of Sacramento, received acceptances to the University of California, Santa Cruz, and the University of California, Davis. He plans to study bio-engineering.
"I'm pretty excited," Tanishq told NBC News on Saturday. "I've been waiting for this for quite some time now. I'll finally be working on my bachelor's. It's very exciting."
Related: 11-Year-Old Tanishq Abraham Graduates From California College
He hasn't yet decided which school he'll go to, but the wunderkind is no stranger to being the youngest pupil in class. Last year, at 11 years old, Tanishq earned three associate's degrees from American River College, a community college in Sacramento, where he was believed to be the youngest graduate ever. He graduated top of his class.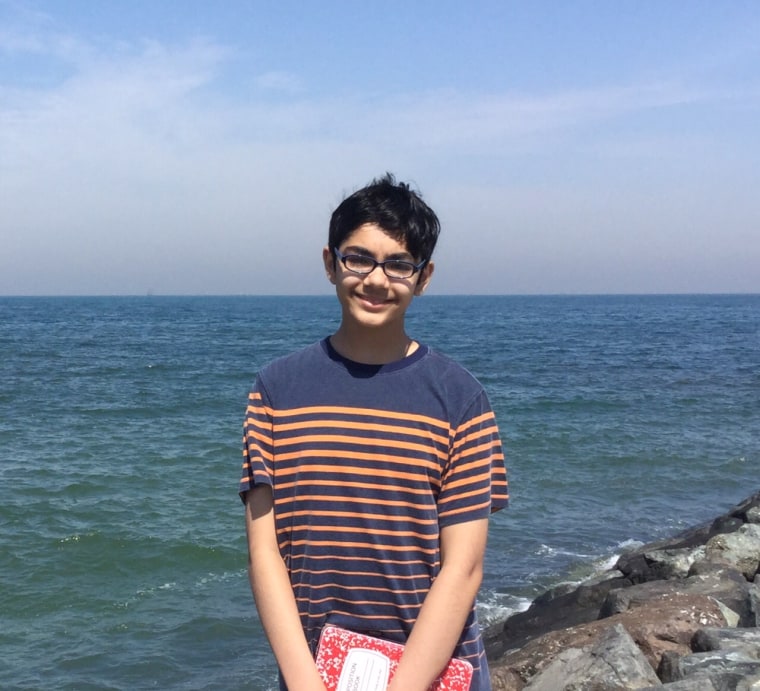 He got his high school diploma a year prior, an accomplishment that earned him a letter of recognition from President Barack Obama.
Tanishq, who joined the IQ society MENSA at only 4 years old, has always picked up knowledge quickly, his parents say.
"We tested him and discovered that he was pretty smart," dad Bijou Abraham told NBC News. "We were surprised when we started giving him advanced stuff and he was picking it up really fast."
Tanishq has big plans for the future: He hopes to become a doctor, a medical researcher, and finally, president of the United States.
"I think if he puts his mind to it, he can achieve whatever he wants. We're supportive of whatever he wants to do," added Abraham, a software engineer.
But first, Tanishq has to choose which college to go to. UC Davis is closer to home — his parents would only have to drive him 20 minutes each way — but UC Santa Cruz has offered him a Regents Scholarship, the highest honor awarded to incoming students.
"I am still debating between them," he said. "There are some benefits to both of them."
Related: Meet the 10-Year-Old Prodigy Who Just Graduated From High School
Thanks to his credits from American River College, Tanishq will be a junior-year transfer. He said wherever he ends up, he doesn't worry about fitting in with other students.
"Based on my experiences with ARC, at first, they're a little confused. But once they get used to me, they don't treat that differently," he said. "We're all just friends and have fun."
When he's not studying, Tanishq said he loves going on Twitter and playing video games with his younger sister Tiara, 10, a fellow MENSA member who is also taking college classes at American River.
"Me and my sister will just hang around, have fun. We'll just play with whatever we find," Tanishq said.
While both are bona fide prodigies, Tanishq said their strengths are different.
"I think if he puts his mind to it, he can achieve whatever he wants."
"She is into the arts, while I'm into the sciences," he said. Their father said Tiara sang at Carnegie Hall in New York City last year.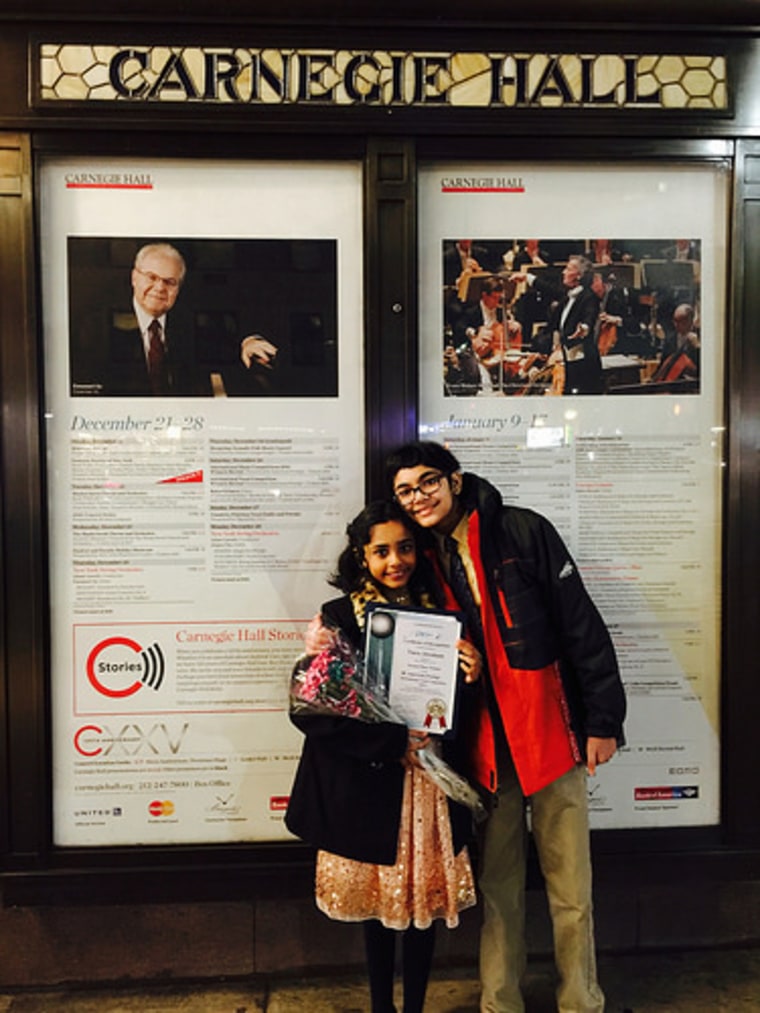 The siblings' mom, Taji Abraham, was a veterinary doctor who abandoned a Ph.D program to stay with the kids and home school them when she realized how bright they were, he added.
Tanishq's intellectual prowess has earned him celebrity status: He's been interviewed by Conan O'Brien and other TV hosts, was featured on the Lifetime reality competition show "Child Genius," and has spoken at a NASA conference and TEDx Talk.
His intelligence doesn't prevent him from connecting to his peers, though, Bijou said.
"He's unique in that he can interact with people of all ages," he said. "When he's with kids his own age, it's more of a social thing. When he's with older people, it becomes more intellectual."
Tanishq was spending Saturday at the Maker Faire Bay Area, a science and technology expo. His parents thought it would be a fun reward for doing so well with his associate's degree studies.
"He's been wanting to go to the fair for a long time," Bijou said. "His college just finished, so it was good timing."