Who you choose to be friends with in college affects more than just your social life, a new study finds.
Friends can be distractions from good study habits, or they can boost your GPA, says the Dartmouth College study, "Friends With Academic Benefits."
"Friendships are tremendously important for us, especially in college," said Janice McCabe, study author and associate professor of sociology. "Little research has been done, and there have been many gaps in our understanding about the in-depth experiences students have had."
McCabe uses mathematical models to examine and visually map three friendship networks — tight-knitters, compartmentalizers and samplers.
Special section: Get tips and advice about college at College Game Plan
Tight-knitters have one "dense" group of friends that "resembles a ball of yarn," according to the study. Most were students of color, and everyone knew each other.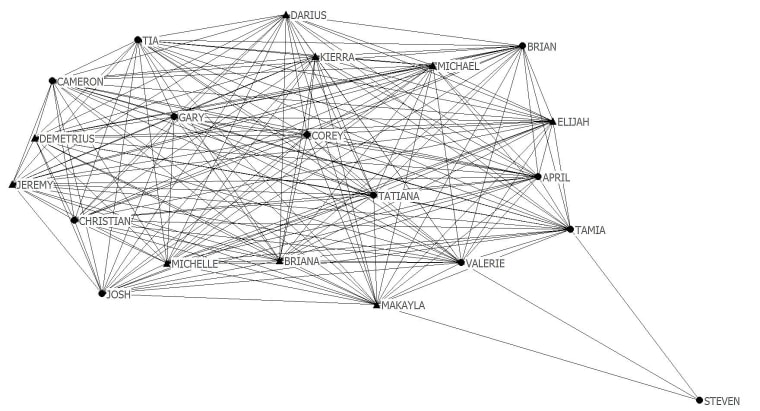 Compartmentalizers, mostly white and middle-class, and have two to four "clusters" of friends. One group is for studying and another for fun. The network looks like a bow tie.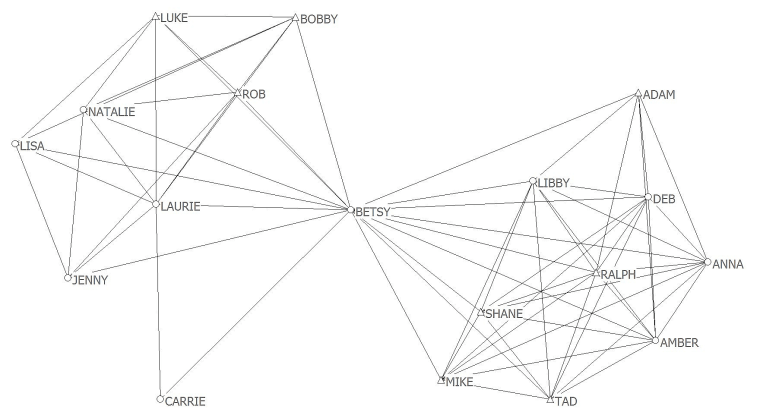 Samplers are from a diverse range of backgrounds and their network looks like a daisy. Quite independent, they have one-on-one relationships rather than groups of friends. Most in the network don't know each other.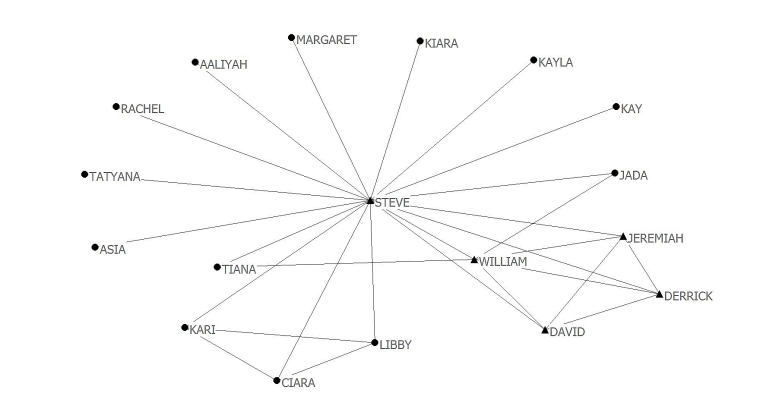 For the study, McCabe followed 67 students over a five-year period at a large college she identified only as "Midwestern University." Looking for a "range of experiences," she recruited participants from diverse social and academic clubs, as well as sororities and fraternities.
At first, students filled out questionnaires about demographic information and rated themselves on an identity scale. At the end of the study, McCabe interviewed participants about their college experience in person.
"The compartmentalizers were the safest — students generally got their academic and social needs met," McCabe said. "But the challenge was balancing multiple groups (of friends), maintaining their academic focus, as well as having time to hang out."
Related: College Students Say 'Drunkorexia' Is More Than a Buzzword
Such was the case with Paulina Calcaterra, a Dartmouth sophomore from Long Island, who was familiar with the study, but not a participant.
"I've made friendships in random ways, through classes or clubs or just proximity because we lived in the same building," she told NBC News. "Some friendships stick while others don't, so I've just ended up with a few different clusters of friends who for the most part don't mix."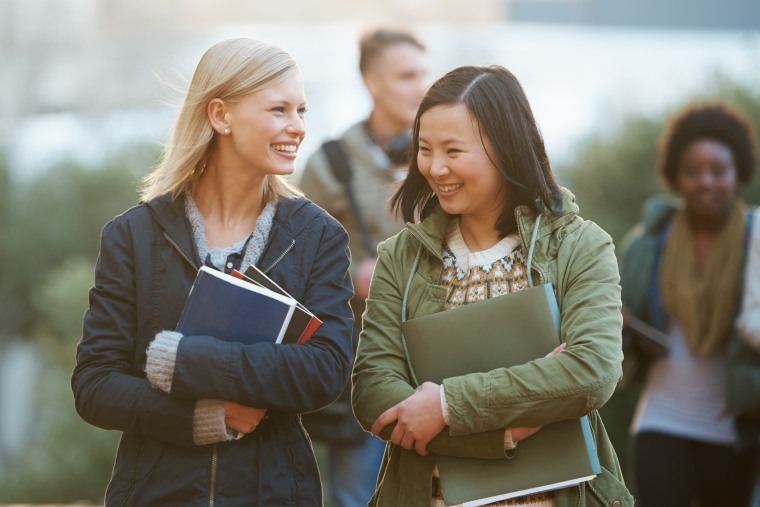 She said juggling friendships was at first "stressful and sometimes lonely."
"I would see other people starting to form close cliques and that made me feel insecure about having disparate clusters of friends," she said. "But I think the friendship network I have now makes me feel fulfilled and connected, because I feel freedom to meet new people and don't feel tied down to one group."
As for academic benefits, Calcaterra says she tries to keep her friends "separate" from her studies.
"I think the biggest difficulty with friendships and academics," she said," is the tendency to compare myself to those around me: how long do I study compared to them, what classes am I taking compared to them, what grades am I getting compared to them?"
Friends in class and study groups can be distracting when trying to get work done, but she said, can also "bring an aspect of support and solidarity into academic life."
Related: String of Racist Photos Highlights Need for Colleges to Promote Inclusion
Study author McCabe said blacks and Latinos also fared well in the compartmentalizer network, finding support with racial and economic challenges.
But, she said, the other two friendship networks could be problematic.
The tight-knitters were "more puzzling," McCabe said. "They had tremendous social and emotional support, but oftentimes told stories about friends who pulled them up and those who pulled them down. When you are surrounded by the same friends, they define who you are."
Charlie Lundquist, also a Dartmouth student from Berkeley, California, identifies as a tight-knitter whose close friends all know each other.
"I would say that my friends are generally distracting," he told NBC News. "That being said, some are more encouraging than others. Some people in my network would be happy to study on a Friday night. But I usually get my homework done on my own."
As for samplers, they were often "lonely or socially isolated," McCabe said. "They did well without friends academically, but I wondered how much more successful they could have been if they didn't feel so lonely."
Seerat Zahra, a Dartmouth student from Pakistan, has been a sampler most of her life, "making friends here and there." Managing those friends can be distracting and time-consuming, she said.
"I'd prefer to deepen some of my group relationships though," Zahra told NBC News. "I guess that is the downside … none of the groups are you too close to, or they're unequal levels of closeness each."
After study participants left college, about one-third of all the tight-knitters kept those friendships. Only about one-quarter of the compartmentalizers and samplers maintained their relationships.
McCabe said she hoped the study would encourage parents and college administrators to "take friendship seriously."
Calceterra agreed, saying the average college student probably doesn't "think deeply" about relationships, some of which can be destructive.
"But," she said, "I think awareness of this research can really help students reflect and realize that friendship networks are meaningful and deserve intentional thought and reflection because of the implications they have on one's college experience."