This might be an idea whose time has come: Nearly two-thirds of Americans are in favor of free college for everyone, and about three-quarters think at least some people should be eligible for free college, a new survey shows.
As the labor market increasingly benefits the better educated, and as college education and earnings potential become more tightly linked, people are coming around to an idea that seemed radical until very recently.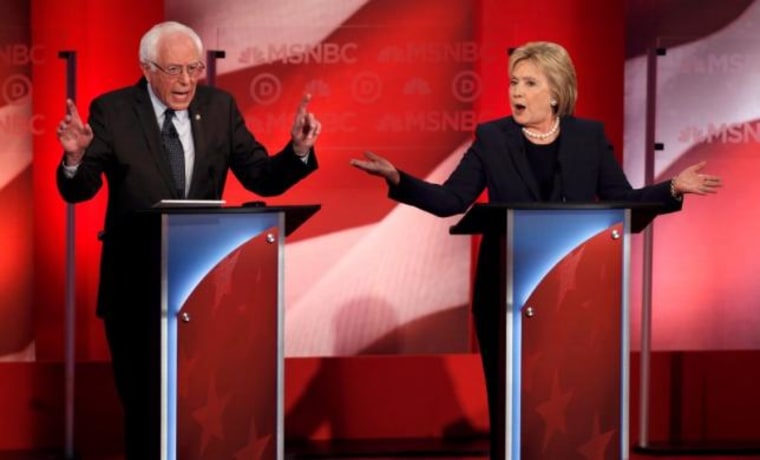 Vermont senator Bernie Sanders touted the idea as a central plank of his primary platform, and Democratic nominee Hillary Clinton recently announced her own version, which includes a household income cap of $85,000 that rises to $125,000 in the future, while Republican nominee Donald Trump has not released a detailed plan to address tuition costs.
But beyond talking points on the campaign trail, college costs clearly are an issue resonating with Americans today. According to a new survey of nearly 5,000 adults conducted by Bankrate.com, 62 percent think tuition at public colleges and universities should be free for all students, and about a quarter of those who oppose making college free for everyone think it should be available to families with incomes below $50,000.
Even among many who do graduate college, the trade-off is entering adulthood with an average of nearly $30,000 in debt. For millennials under the age of 30 — 77 percent of whom backed free college for all in Bankrate's survey — beginning their adult life as borrowers has a domino effect: Unlike their parents, these young adults aren't forming new households, buying homes, having kids, building investment portfolios and participating in other activities that enrich not only them personally, but the U.S. economy, as well.
Read More: Putting Off Marriage, Not Buying a Home: How People Live With Student Debt
Free college has support across party lines, although Bankrate found that political affiliation affects the extent of that support. About a third of those who identify as Republican support free college for all, compared to more than 80 percent of Democrats. Independents split the middle, with 67 percent in favor.
"I think it's on the radar of most Americans," said Steve Pounds, Bankrate.com's personal finance analyst. "It doesn't matter if you're a Democrat or a Republican — you're facing higher costs to send your kids to college."
The bipartisan support now coalescing behind the concept reflects a growing realization that college, and the ability to afford it, is becoming a bright line between the haves and have-nots in America.
"It's definitely, in the public mind, a shift towards the labor market value of college," said Anthony Carnevale, director of Georgetown University Center on Education and the Workforce. "There's been a dawning realization [that] the alignment between college and the economy has become stronger and stronger."
College Degree: The New High School Diploma
Experts in education policy say a college education has become today what a high school diploma used to achieve in terms of a person's ability to get a job. A new report from the Georgetown Center, entitled America's Divided Recovery: College Haves and Have-Nots, highlights the increasing role higher education plays in an individual's employability: More than 95 percent of the jobs gained in the post-recession period, it found, have gone to people with at least some college education.
"While jobs are back, they are not the same jobs lost during the recession," the report warned. The recession cut heavily into the country's base of well-paying blue-collar jobs in fields like construction and manufacturing, while the recovery has been dominated by technical and professional jobs in health care and professional services.
The blue-collar jobs that have emerged in the post-recession economy are in places like stores and restaurants that don't pay very well. In fact, a study conducted last year by the National Employment Law Project found that inflation-adjusted wages for the lowest-paying jobs actually fell by nearly 6 percent in the five years after the end of the recession.
Today, compared to the 1970s, "The wage premium for college [graduates] went from 39 percent to 84 percent," Carnevale said.
Americans today are sufficiently alarmed by the issue that many are even comfortable with the idea of funding free college with higher taxes. Bankrate found respondents just about evenly split on the question of whether or not they would be willing to pay more in federal taxes to make college education universal.
Increased Enrollment
Meanwhile, lawmakers in both political parties are searching for ways to make college affordable for their own constituents. In a joint op-ed column in Friday's Wall Street Journal, Chicago's Democratic mayor Rahm Emanuel and Tennessee's Republican governor Bill Haslam touted the positive effect of free community college programs their city and state, respectively, launched.
Both emphasized working with local employers and focusing on education that leads to jobs, and both said the results have been favorable: Tennessee's plan boosted first-time freshman community college enrollment by 25 percent and had a retention rate of more than 80 percent; in Chicago, more than half of students participating are first-generation college students.
"Under the Chicago and Tennessee model, a post high-school education is becoming as conventional as K-12 learning," Emanuel and Haslam wrote. "Reducing student debt and preparing young people to compete in the global economy cuts across party lines… It's a challenge that unites all Americans."