Six years ago, Luis Govea moved to the United States from Mexico, hardly knowing a word of English.
The 18-year-old has come a long way since then. This past weekend, he spoke as the valedictorian of his high school class in Irving, Texas, and in the fall, he will head to Stanford University on a full ride.
"Look around you. You are seeing future doctors, lawyers, maybe even the next president of the United States. Every single one of us will create an incredible legacy for our class," Govea said in his graduation speech.
Special section: Get tips and advice about college at College Game Plan
He knows a thing or two about creating a legacy. After moving from Mexico to Texas with his family, Govea used Rosetta Stone to learn English. He quickly began excelling in his classes, and by the time he was a senior, Govea was fielding full-ride scholarship offers from Harvard, Yale, Princeton, Rice, Dartmouth, the California Institute of Technology, and Stanford.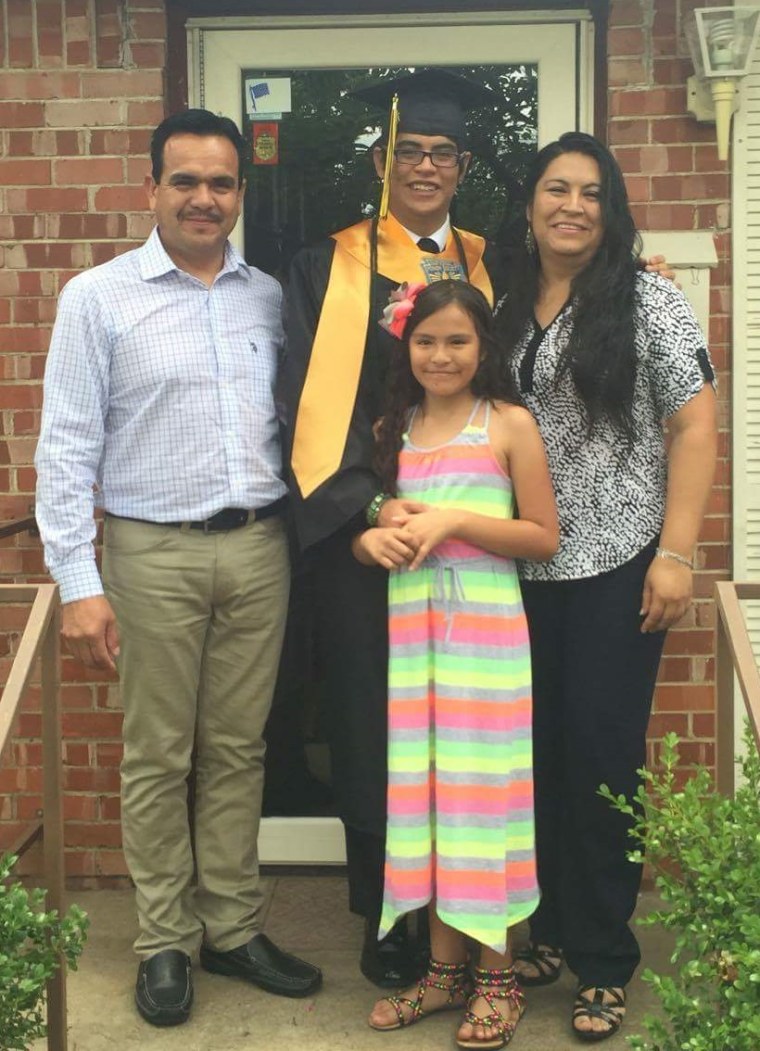 During his time at Irving High School, Govea enrolled in 17 AP classes but took 20 AP exams, which required him to learn the material for the AP Human Geography, AP Environmental Science and AP European History exams on his own.
Related: 'Humbled' Long Island High School Student Accepted to All Eight Ivies
Although his extraordinary academic accomplishments set him apart, it was his character that was even more impressive, according to Irving High faculty and staff who worked with him.
Guidance counselor Laura Zimmer told NBC News that Govea is "one of the most kind and humble students" she has ever met.
"He doesn't need to be in the limelight, and he doesn't like to brag," Zimmer said. "He always wants to give credit before he gets credit."
In fact, Govea credits much of his success to his family, who emigrated from Mexico in 2010.
"Sometimes very high-achieving students are elitist or stuck up. That is not him at all."
"They gave up everything to give my sister and I an opportunity for a better life — and I did not want that sacrifice to go to waste," Govea told NBC News. "I wanted to work hard to be able to give back to them."
His hard work has made an impact on his younger sister.
Related: Student Is First Undocumented Immigrant to Get Ph.D From UC Merced
"I can't express the happiness I felt after my eight-year-old sister told me she wanted to go to Yale," he said. "I did not seriously start researching or thinking about college until I was a senior in high school, so to hear her say she wants to go to Yale as an elementary school student makes me so happy."
Govea won his scholarship to Stanford through QuestBridge, a program that connects high-achieving students from low-income backgrounds to elite universities across the country. Although he was initially matched to Princeton, he decided on Stanford because its proximity to Silicon Valley lends itself well to his planned fields of study: bioengineering and computer science.
Although Govea excelled in all three of science teacher Bill Dawson's advanced physics classes, that isn't what stood out to Dawson initially. Dawson said Govea made it a regular practice to patiently go from group to group to help his peers with physics problem sets.
"Sometimes very high-achieving students are elitist or stuck up. That is not him at all," Dawson said. "He is very generous with his time and always willing to help."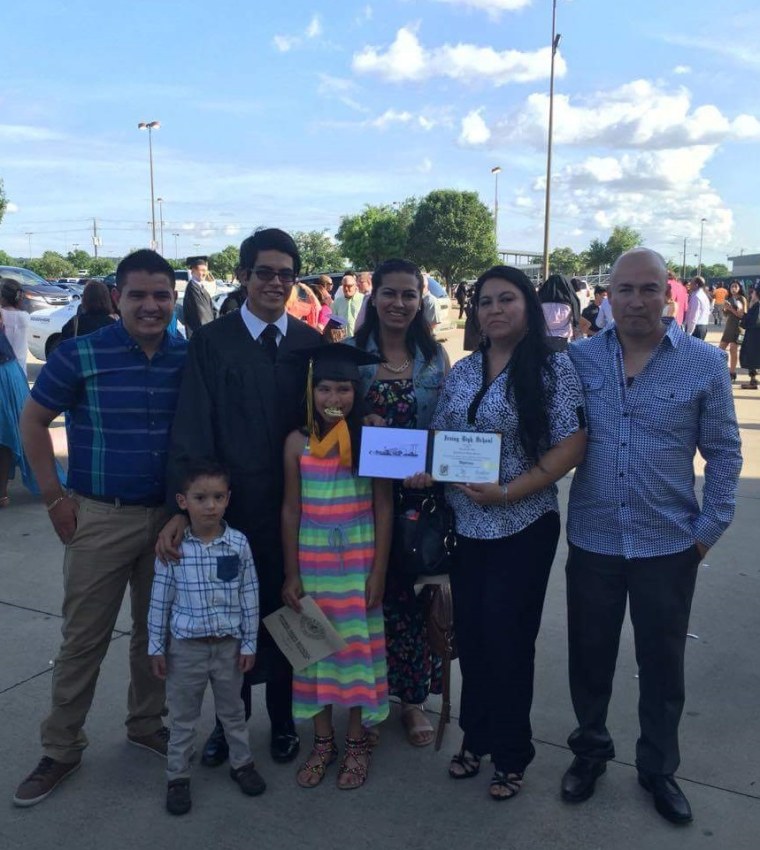 Govea's generosity toward fellow students extended out of the classroom as well.
When it came time for a school awards ceremony that celebrated stand-out students across each academic area, he approached Dawson about the science award. Luis had a feeling the "Who's Who in Science Award" was going to him, but he had other plans in mind.
"Luis told me to give the award to someone else instead, because there were plenty of other students who deserve this recognition," Dawson said. "He told me that he was already getting other honors and awards, so we should highlight other students."
The award went to Govea anyway, and when he accepted it, he reminded Dawson of their conversation.
"He pointed at me and said, 'We had a deal and you broke it,' Dawson said. "He was partly joking, but he was serious about celebrating the accomplishments of others. He is remarkable."
Despite all his remarkable accomplishments, Govea's favorite high school memory is one shared by many high schoolers across the country: his prom.
"I had an amazing night seeing my friends and my class happy and enjoying themselves," he said.
Govea said he will spend the summer learning more computer science and tackling yet another challenge before he starts at Stanford: adulthood.
"I will learn how to take care of myself," he said with a laugh. "I want to learn to cook and clean and how to be an adult."