Peter Silverman, then a rising sophomore at the University of Vermont, was doing a digital marketing internship in 2015 when he came up with the idea for a startup.
Silverman said he'd only ever seen college kids working in retail. But while living in Boston, he'd noticed all the "big buildings with start-ups" and wondered, "Where is all that in Vermont?"
College students need money to fund their lives, and employers need short-term workers who are willing to do a variety of flexible jobs.
So in March 2016, Silverman and his freshman roommate, Max Robbins, both business majors, launched Majorwise to match up the two needs.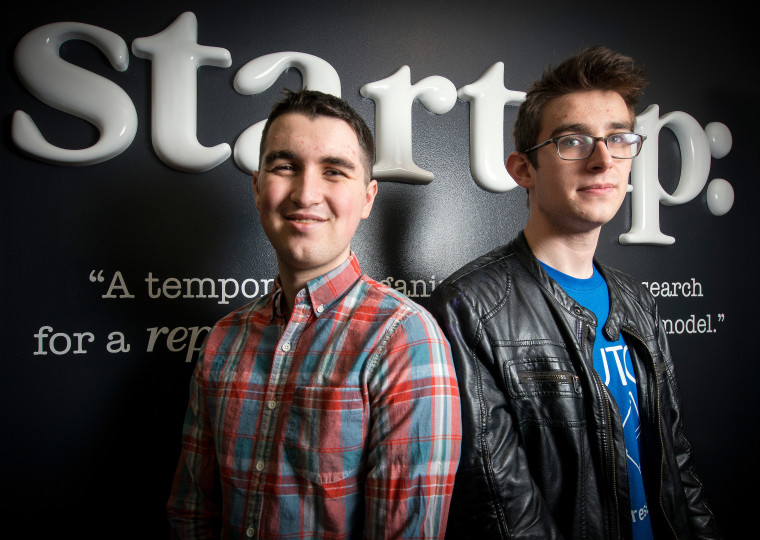 "We've created a job board on the basis of a gig economy — not a long-term job, but something you can put on your resume and make money for the weekends," said Silverman, now 21, from Andover, Massachusetts.
"The goal is to build student careers during the school year, which is hard to do," he told NBC News.
Robbins, 21, had grown up in South Burlington, Vermont, but had worked summers as a waiter on Cape Cod, where his own ideas were percolating.
"Why couldn't we find career-relevant jobs and stay in Burlington?" Robbins told NBC. "There is a big tech industry here, but they don't reach out to students. UVM is like a bubble."
'Persistence was the key'
Despite a great idea, their initial efforts failed. For six months, they interviewed seniors and tried to introduce them to various employers.
"We were at an event every single day learning to network and better succinctly pitch our idea," said Robbins.
But, "persistence was the key," he said. Those connections gave them a "launchpad" for the website, which they filled with job opportunities.
In the past year, 150 Burlington-area companies have posted job listings on the site. At least 2,000 students have created user profiles and 300 have filed job applications.
Jobs include a position for a graphic designer, an IT specialist at the ski resort Sugarbush and a sales lead at a hummus company.
'It's cool to make money related to my major'
Employers working on multiple projects can hire a talented student for just hours a month and not invest in a full-time employee. Students get real work and gain experience so they can land good jobs after college.
Thanks to the company, Alex Sabatell, a sophomore at Burlington's Champlain College, has nabbed video production jobs for businesses like Sugarbush, Kimball Farms and Vermont Evaporator Company.
He devotes about three hours a week to his work and earns an average of $12.50 an hour. The first small job yielded $35 in "fun money" and Sabatell used it to pay for gas and eat at Chipotle. Currently, he is making an anniversary video for the Vermont Small Business Center and will get a check for $450 when it's complete.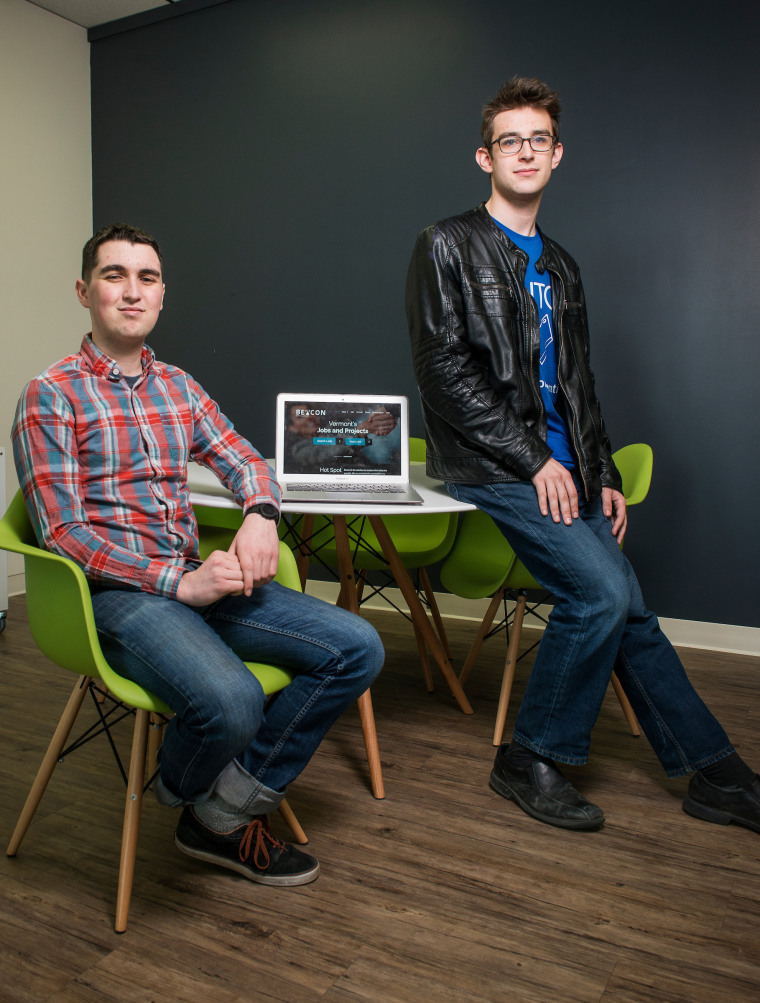 "I am using that to fly to Oregon to go snowboarding and it will cover my flight completely," said Sabatell, 20, who is from Plainfield, New Jersey.
"It's cool to make money related to my major," he said. "It's a really good stepping stone. I can say honestly that I have grown as a director and producer…getting my feet wet."
Majorwise employs a team of six, including Silverman and Robbins. But being Dorm Room CEOs and still keeping up their grades is a challenge.
Silverman says his typical day includes 10 work hours, seven hours of sleep and "zero hours studying." He logs 120 daily emails and 30 phone calls.
Robbins, who has taken time off from college for medical reasons, now devotes a full 40-hour week to Majorwise, but last semester was a struggle.
"Our business was in a period of fast growth and I ended up just working on it while in class," he said.
Clearly, the co-founders have been successful, though Robbins says it's not "related to money," but about entrepreneurship.
After graduation, both say they want to be their own bosses. And they encourage other students to do the same.
"Never be afraid to talk about your idea," said Robbins. "Ideas are worthless without execution, and to execute, you need to explain your idea succinctly and convincingly."
"To do that, you need to constantly talk about what you are doing," he said. "Network with everyone, and leverage your connections. It opens up a world of free resources for you."