Despite barriers, from financial challenges to the stigma surrounding deferment, more and more American students are taking a "gap year" — a break between high school and college.
There's no data on exactly how many students do this, but the industries they choose to participate in during their year off are experiencing growth. That can be anything from working on an organic farm, to cleaning baboon cages at an animal reserve in South Africa, to riding horseback with gauchos and volunteering in Argentina — basically any life experience you want to get, you can make happen on your gap year.
Special report: Get tips and advice about college at College Game Plan
But not all high school students see a gap year as part of their master college plan. Here are five reasons you may not be looking into a gap year — but should.
It's expensive.
"I hear regularly, 'I saved for four years, but I didn't save for five,'" said Ethan Knight, executive director of the American Gap Association, an organization that accredits gap year programs. "I empathize. Most students, around 80 percent, are taking an international gap year. You throw international airfare in there and you're just shy of $2,000 out of the gate."
Knight suggests looking into structured programs (especially after his own un-structured gap year landed him in a hospital in India with dysentery). In addition to staff and organizational support, a ready-made program can offer financial help and advice for working with your school. The AGA's website offers a guide to navigating the options.
Also, consider making the second half or third of your gap year as an independent trip, which would cut a lot of the cost, "especially in the developing world where the dollar can really go miles," Knight said.
And ask about financial aid. Gap year organizations, according to a survey by the AGA in 2014, gave away $2.8 million to students. A lot of times, aid is not advertised as a scholarship, but is need-based and available to those who qualify.
Everyone will think you're bailing on college.
"There's a bit of a barrier around the stigma of, gap years are for people who aren't ready for college, or they just don't have the academic rigor, or they're not mature enough," Knight said. "That's true in some cases — I don't want to argue that point at all — but we're seeing so many more students who are saying, 'College costs so much money, I want to to do it with intention. I have no idea what I want to do with my life, and this will help.'"
For Kesia Tosh, 20, a junior at Portland State University, a gap year in Central America only helped focus her academics.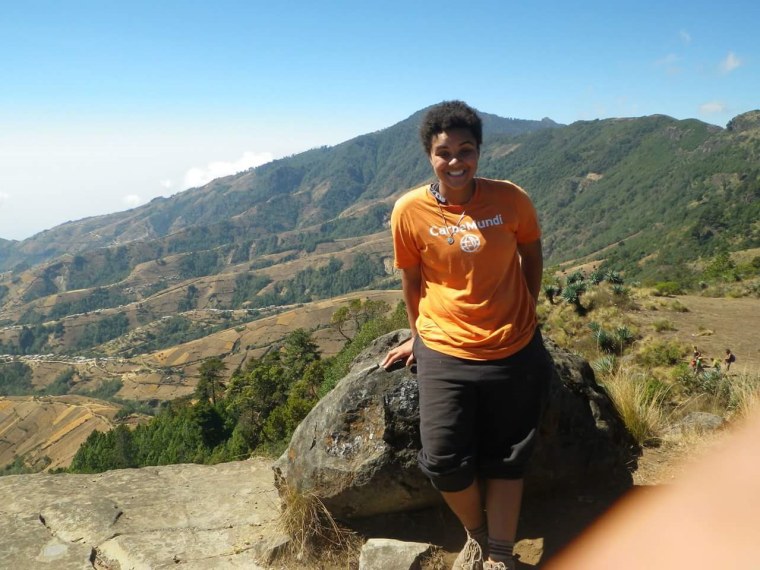 "Before my trip, I could quicker tell you the pay grade I was going for as a beginning engineering graduate and where I would work than I could actually tell you what I would be doing," she said.
Tosh, the first in her family to go to college, traveled through several countries through a program called Carpe Mundi, which offers scholarships to low-income students. They have to help raise funds for their trip and do coursework — including writing several papers upon return — but they get valuable college credit.
Traveling and volunteering — all without any technology at her disposal — inspired Tosh to switch from aeronautics to environmental engineering with a focus on sustainability. "I had spent all this time learning about myself, what I was passionate in. So I started gearing more towards taking classes that interest me, instead of taking the ones to get the grade."
My school will make it hard for me.
Unfortunately, this may be true, depending on the school. Many colleges, particularly the larger ones, don't make it easy for students to defer for a year. Some will make students re-apply completely, while others will tell students their financial aid packages are in jeopardy.
"Tier 1 schools are wholeheartedly, uniformly invested in their students doing a gap year," Knight said. Harvard's accepted students' packets include mention of the benefits of time off. Each year, according to Harvard's website, between 80 and 110 accepted students take time off before matriculating. And the school says they believe that number contributes to their exceptionally high (98 percent) graduation rate. If you think a gap year might be for you, look into your prospective schools' policies around deferring.
I'll lose momentum and never graduate.
Parents may worry that if students don't go to college right away, they won't ever graduate. In the case of a gap year, that is not the case, "Nine out of 10 students are back at a four-year institution within one year of completing their gap year," Knight said.
It's not going to change my life.
Don't be so sure. Returning to Portland from Central America "felt like this whole rejuvenation," Tosh said. "I was able to enter back into school with a newfound patience. If I could wait for public transportation in the middle of Guatemala, I could wait for that next new test, and there was not as much anxiety as there was before."
It may even make you a better person. According to an American Gap Association survey, 86 percent of employed former gap-year participants say they are satisfied or very satisfied with their jobs. 63 percent report voting in the 2014 election. And 83 percent reported participating in community service in the previous month.