As part of an as-told to essay for College Game Plan's How I Got In series, Williams College freshman Calen Firedancing, 18, reflects on his college journey.
From
Anthem, Arizona
My short & sweet
A writer and poet who left home for a cooler clime.
My resume
A lot of times, when students are thinking about getting into college and talking to counselors and parents, they think they have to do a lot of crazy things like research in high school or be involved with ten different clubs.
That is not my experience. The best thing to do in high school is to get involved in the things you love. For me, that included being a part of student organizations and starting a mock trial team. I worked in the student mentorship program, did student government, poetry club, and I submitted poetry to our student journal.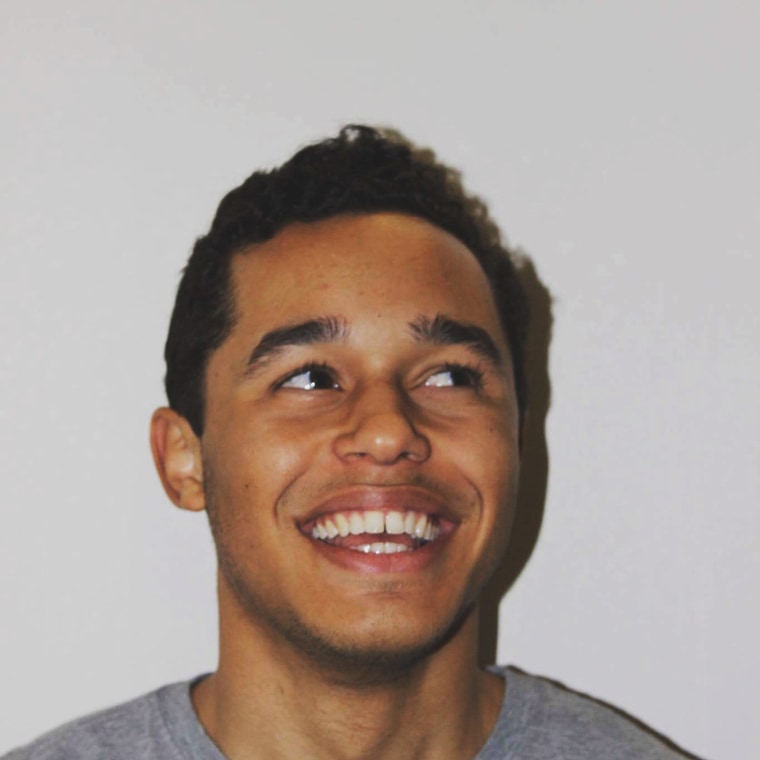 My essay
I love writing, so the essays were really fun for me. Colleges really want to know who you are. And competitive colleges really stress essays as part of the process. So I wanted to make sure my essay said something about me, something different from what my transcript and resume and activities said, and also was unique and accurate about what I'm going to bring to campus that others won't.
That should really take a lot of the stress away. Everyone has weaknesses and strengths. So maybe a part of your transcript wasn't great, or you weren't super involved in high school organizations. The application is all about just showing them what makes you unique. It's not about changing anything about who you are to make them like you.
That was the driving force behind my application. I wrote my common app essay about how I learned what empathy meant in my life. A lot of that followed stories of my family and being African-American in the United States and the ways certain authors taught me what it means to be a black person in America. I wrote about empathy, because I thought that was the most important thing in my life and if I wasn't writing about that I wasn't being myself.
My application experience
I had a unique experience in that my mom was pretty much completely uninvolved, and that can be really stressful. For any students who have that experience, you can really still do it. l had to get my mom's taxes to fill out the FAFSA, and do CSS (the College Board's scholarship service) by myself. My mom didn't know the name of the college I was going to until the week before I left.
For students whose parents aren't involved and really maybe don't care, know that this process still works. I had an amazing college counselor, though not everyone has that, and I was a QuestBridge Scholar, so I had that support. Especially coming from disadvantaged, low-income backgrounds like mine or as first-generation students, it can be really hard to know your options, but they are there. A lot of people want to help students go through this process because there's a lot of untapped talent.
Look for big, known support groups — QuestBridge is a good one. But there are a lot more local organizations like that, so especially if you're from a city, search for those in your area. If you scored high on the SAT or PSAT, the College Board will give you an advisor, if you don't have a good counselor.
RELATED: Applying to College With Restrictions Doesn't Have to Be Restrictive. Just Ask Craig Melvin
And if you go to a big school where a college counselor isn't super available to you, I recommend going to your principal and saying, 'Look at my grades, look at who I am. I really need someone who can help me.' And it'll also look good for your school if you get in somewhere.
You have to be bold, because there are so many students. And if you're not being bold, no one else will do it for you.