On Sunday, friends and family of Robin Pope gathered to remember the 51-year-old mother of two who went missing last March.
The group dedicated a memorial bench to Pope on the one year anniversary of the discovery of her body.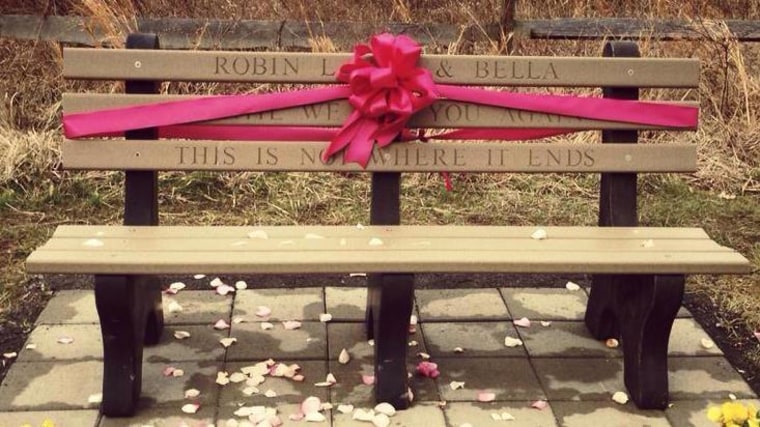 Pope, of Kent Island, MD, went missing on March 1, 2013. After nearly three weeks of searching, police found her body in the water half a mile from where she was last seen. Police are calling it "a suspicious death," saying they "have not ruled anything or anyone out."
Watch the memorial here:
Dateline's original report: Dateline Detective: Robin Pope.