YouTube personality Tyrone Magnus doesn't hold anything back.
He's part of a quirky online community of "reactors" — people who record themselves watching movie trailers, TV shows, or video clips — and then upload their reactions onto YouTube for others to enjoy.
From his home in New Jersey, Magnus (whose real name is Tyrone Crawley) tapes himself doing everything from howling with laughter to cursing at what he's watching. But whatever he's reacting to, he does it in his signature over-the-top style — a style has garnered him nearly 300,000 YouTube subscribers.
It's also earned him enough money to quit his day job as a salesman.
"I was one of those kids that was always told, 'You should be on TV,'" Magnus told NBC News. "I'm not afraid to be me on camera. I think that appeals to people. The fact that someone can really just let loose, be their inner child, without any obstructions or any inhibitions or whatever."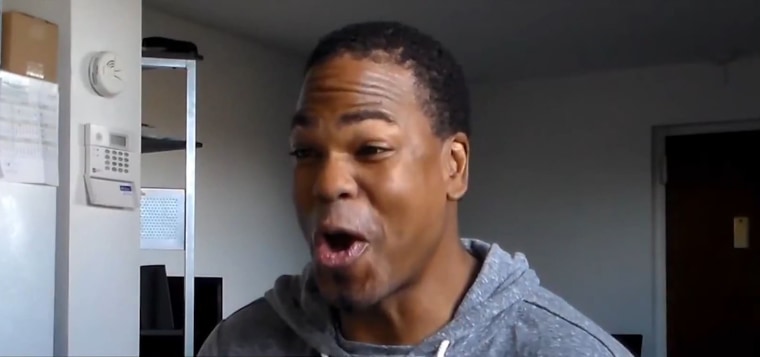 It's not unusual for a movie trailer to make Magnus so excited that he yells, "This movie is going to be so (expletive) epic!"
"There's something about that magic of 'Wow, he loves this just as much as I do,'" Magnus said.
His reaction to the "Star Wars: Episode VII" trailer last November became one of his bigger hits after a Reddit user shared the video and called it "The best reaction to the new Star Wars teaser that I've seen yet." Magnus does a Chewbacca roar in the video.
And Magnus enjoys making the videos as much as his fans enjoy watching them.
"I've already given my two weeks' to my job because this is taking care of me now. While I like my job, I love this, and I'd rather do something I love," he said.