My new book, American Teacher: Heroes in the Classroom, shares the personal histories and innovative methods of 50 extraordinary K-12 teachers from across the country. Though the research and selection process was time-consuming (there are more than 3 million public school teachers in the U.S from which to choose) and not uncomplicated (candidates were considered based on a variety of criteria, from professional achievements and awards to pioneering classroom techniques), the ultimate intent of the project was conversely simple: to celebrate and communicate the soul of great teaching. The following are just eight of the fifty passion-driven teachers featured in the book, whose stories are guaranteed to inspire, entertain, and perhaps, most of all, make you wish you could turn back the clock and be a student again.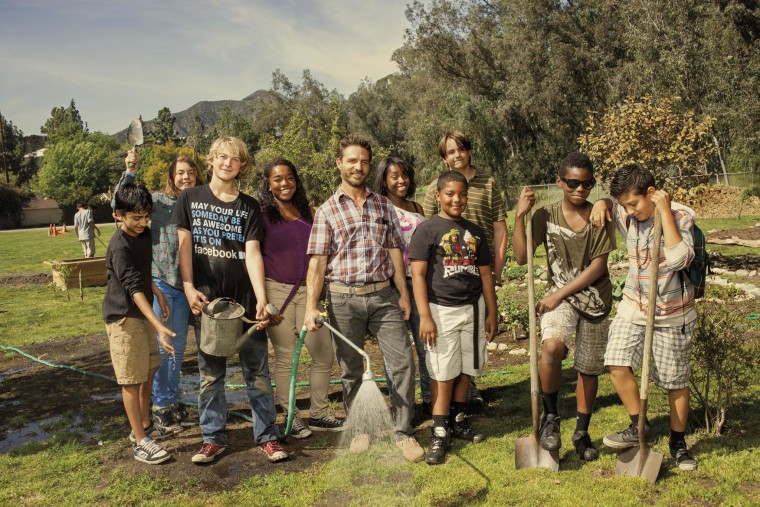 The Environmentalist
Daryl Bilandzija
7th–8th Grade English, Ecology, Theater, and GardeningOdyssey Charter School, Altadena, CA
Daryl Bilandzija has turned the great outdoors into his classroom and introduced his students to the profound value and power of nature by repurposing half an acre of his school's campus into a thriving Edible Learning Garden, which includes chickens, an orchard, and an open air stage. "Rather than teach subjects in isolation," explains Bilandzija, "we use the gardens as a means to integrate learning, to make connections among different subjects. Students don't just learn about a subject, they also learn how to apply their knowledge in a real-world context."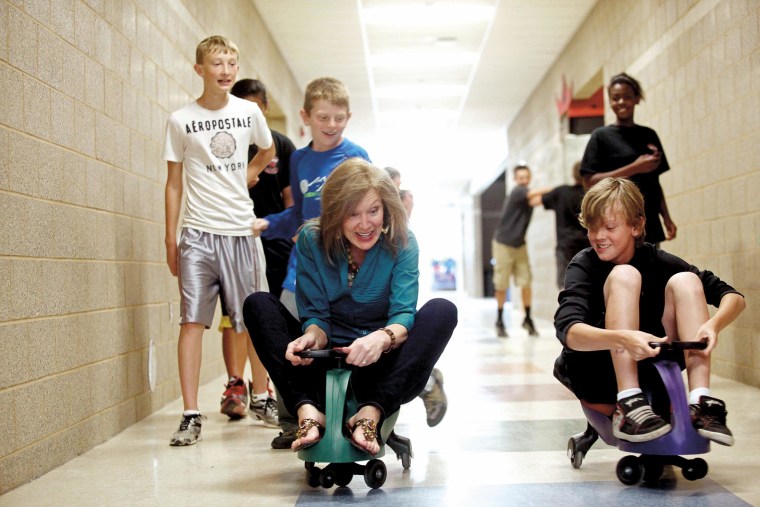 The Financial Planner
Michelle Evans
6th Grade General Studies Valley Elementary School, Eden, UT
Michelle Evans prepares her 6th graders for the fiscal realities of adulthood through her pioneering and highly engaging classroom management system called econoME—a mock community that includes its own classroom currency (ebucks), government, banking system, retail store (beef jerky is a big seller!), and employees. Students pay rent for their desks, purchase insurance, apply for jobs to earn salaries, and even participate in an often emotional end-of-year simulated disaster that tests both their financial skills and good citizenship. Photo: Ashley Detrick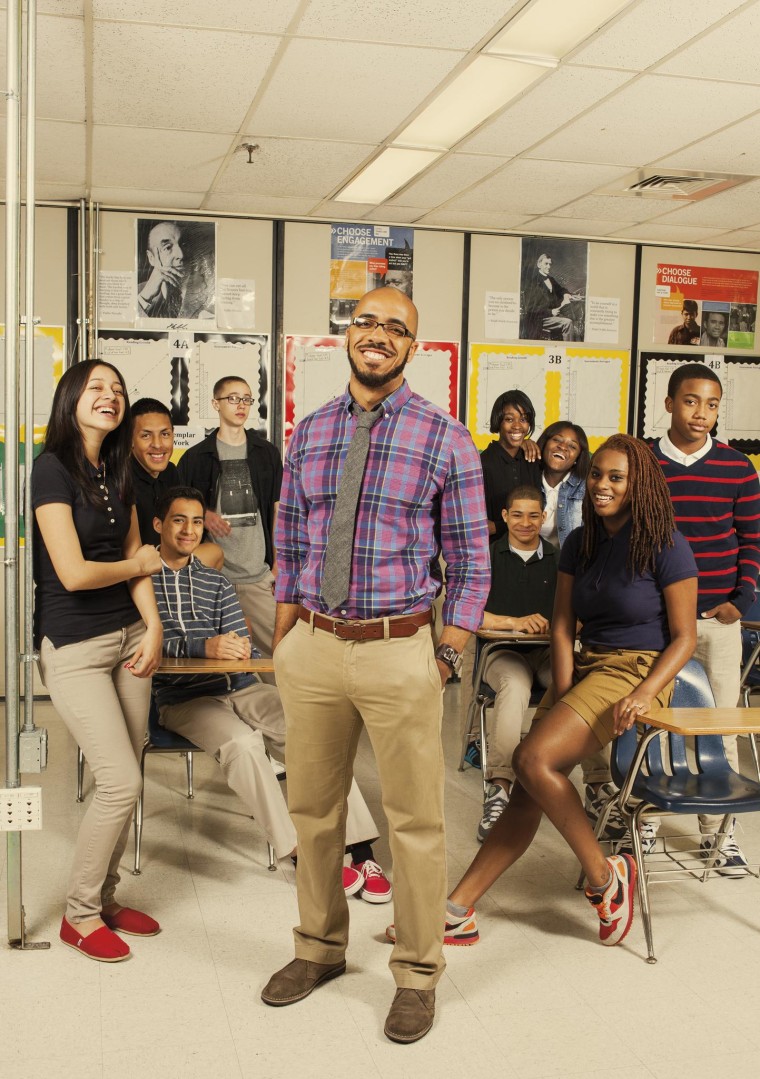 The Poet
Clint Smith
10th Grade English Parkdale High School, Riverdale, MD
An award-winning spoken word artist, English teacher Clint Smith's passion for language inspires his students to find, express, and believe in their own inner voices. Says Smith, "We sit in our classroom as ambassadors of our past, I tell my students. We will learn to read critically, write consciously, speak clearly, and tell our truth because that is the only way this world will ever listen to what we have to say. We are not here to celebrate the status quo of stereotypes. Whether it is what you look like, what you sound like, what your name is, or where your family is from, our role is to break out of these boxes the world has put us in. Every day in my class, we try to use literature to break out of these boxes. We question. We criticize. We agitate. We advocate. We read. We write. We recognize that we all have a story." Photo: Roman Cho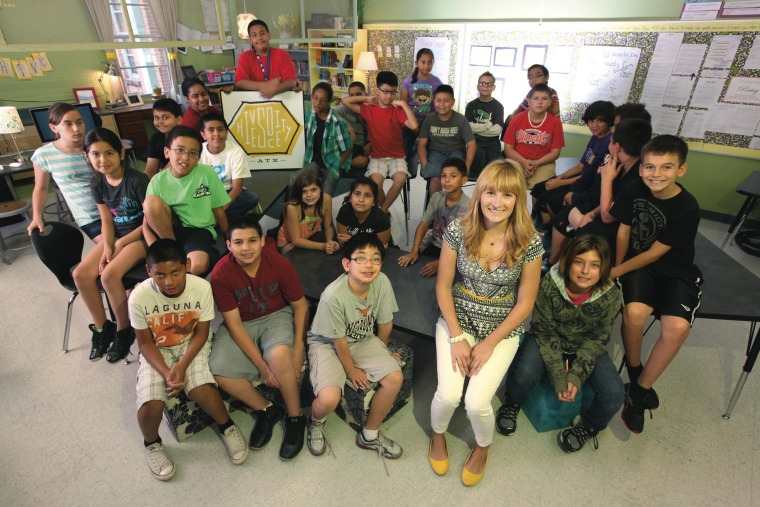 The Queen Bee
Emily E. Smith
5th Grade English Language Arts Cunningham Elementary School, Austin, TX
Seeking a way to instill her 5th graders with a sense of belonging and to engage them more meaningfully in their education, Emily Smith conceived of an utterly unique classroom culture where kids would become members of an exclusive literary club named the Hive Society (inspired by the classic eighties film Dead Poets Society). Smith designed a complimentary "literature-rich" curriculum and physical environment that encourages independent thought and an open and honest exchange of ideas among her young scholars. Even her classroom defies convention—"Every surface is fair game to spread out and work on. It is like a think tank!" Smith says. Photo: Erich Schlegel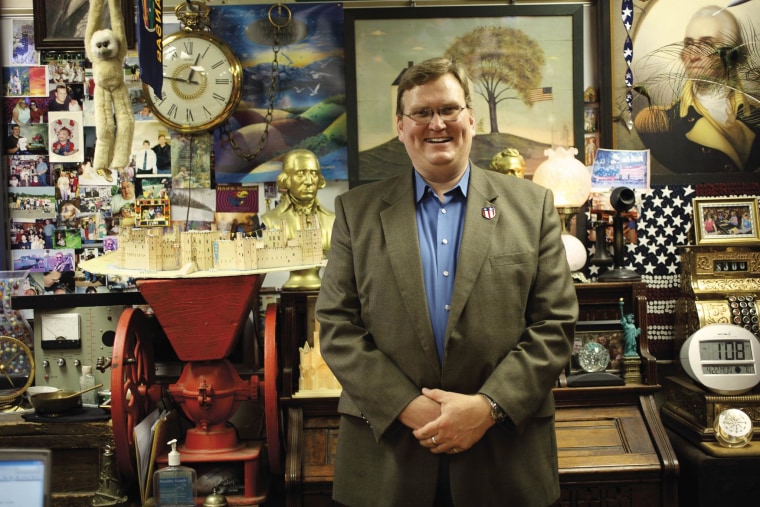 The Curator
Keil E. Hileman
6th–8th Grade and 11th–12th Grade Museum Connections and Honors Archaeology & Artifacts Monticello Trails Middle School, Shawnee, KS
Keil Hileman's passion for hands-on learning drove him to create a classroom museum populated with more than 20,000 donated historical artifacts, which he uses every day to bring history to life for his students. The collection includes an amazing variety of objects, ranging from a piece of concrete from the World Trade Center to a 1790s slave collar. "The moment I walked into Mr. Hileman's classroom and inhaled the scent of history, I knew this would be not just a class, but also an experience," writes one former student. Photo: Peter Feldstein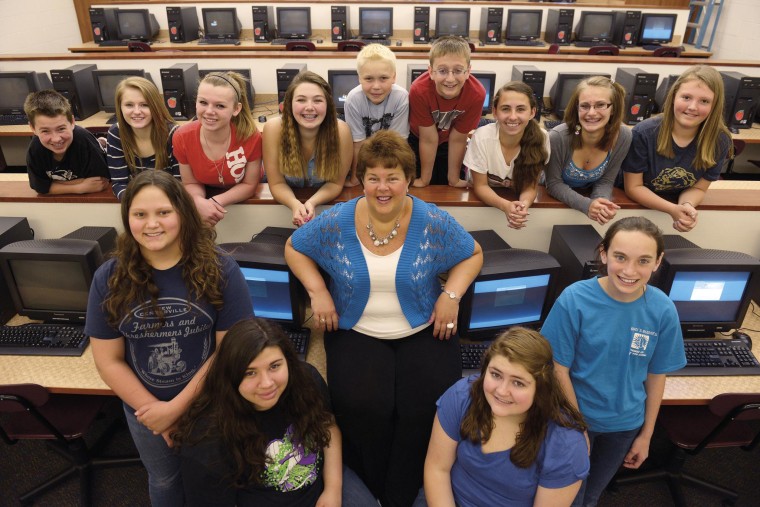 The CEO
Janey Layman
6th–8th Grade Computer Systems and Business Education Southmoreland Middle School, Scottdale, PA
Think that learning computer programs like Excel, FileMaker, and Photoshop is destined to be a bore? One day in Janey Layman's class will make you think again. Laymen teaches her students to use computer systems exclusively through their application in real world business scenarios—such as launching an actual cupcake company, organizing a golf open to raise funds for charity, inventing retail products like a new burger for the local Wendy's, or creating a statistical analysis of past Super Bowls in order to predict this year's likely winner.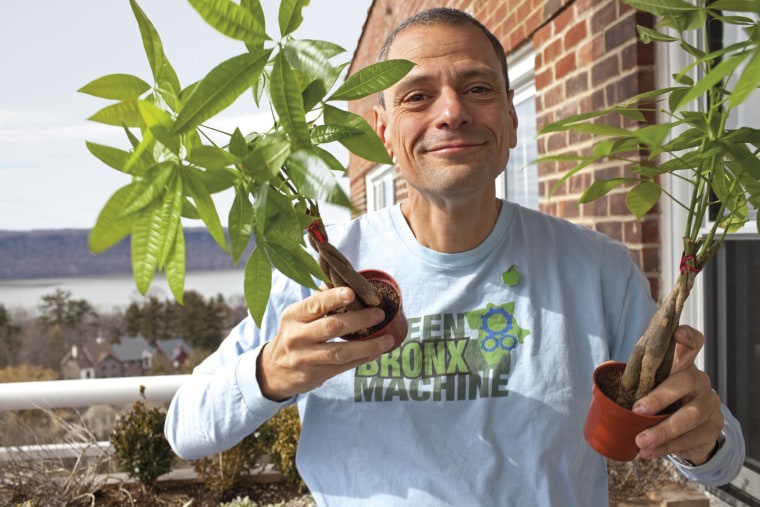 The Gardener
Stephen Ritz
Kindergarten–12th Grade Special Education and Career Technical Education Bronx Community School District 8, New York, NY
Stephen Ritz is an inner-city teacher in NYC's South Bronx who introduced a groundbreaking program that teaches at-risk youth how to grow food and plant gardens within an urban environment. "I want to embed the lens of sustainability, conservation, health, nutrition, and wellness into every single content area: grades K-12 and beyond. We're planting all kinds of seeds—academic seeds, cultural seeds, seeds of hope—I call it cultivating minds and harvesting hope," explains Ritz.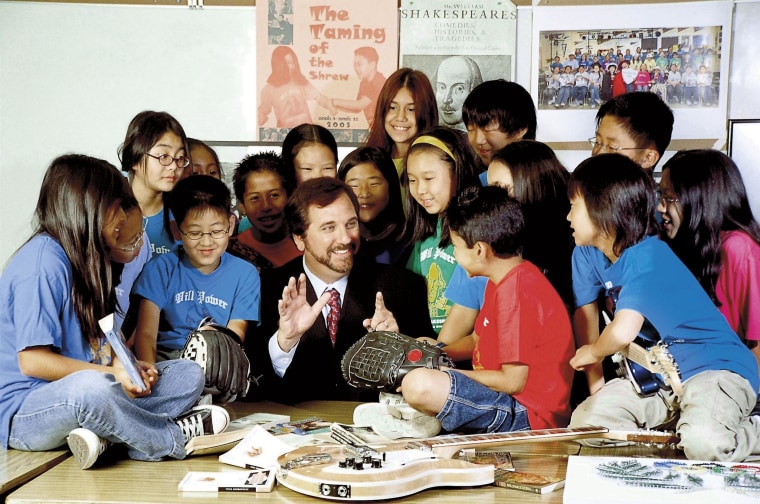 The Bard
Rafe Esquith
5th Grade General Studies Hobart Boulevard Elementary School, Los Angeles, CA
"I have three great loves in the world," says Rafe Esquith. "Baseball, rock 'n' roll, and Shakespeare. None of these are in the California curriculum, but they are all part of my classroom." For instance, Esquith's Shakespeare program (the subject of a PBS documentary) culminates each year in a masterful production performed by his students, who volunteer their time after school, on weekends, and during vacations to prepare. "This is not about acting," explains Esquith. "Here the kids are learning how to speak in front of other people, how to work as a team, take chances, sometimes fail and then correct their mistakes. The focus of the class is not about the show; we care about the thousands of rehearsals leading up to the show." For more than three decades, Esquith has been bringing his passions into his classroom and using them as vehicles to deliver crucial life lessons and academic skills. His pioneering methods have inspired generations of other teachers and profoundly impacted the futures of hundreds of his students.