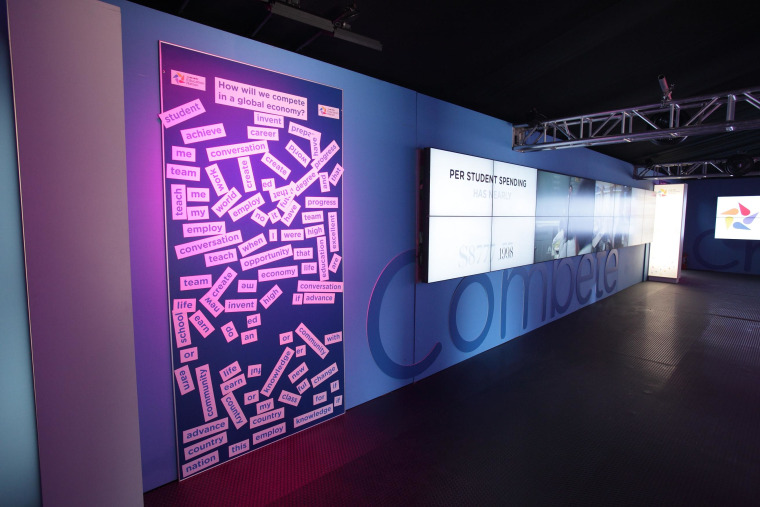 Education Nation On-the-Road was in Los Angeles May 13-19. Check out highlights from the Teacher Town Hall and Job One panel discussion, and find out more about the challenges and opportunities for LA's school system.
On Sunday, May 15, NBC News held a Teacher Town Hall for Los Angeles educators to brainstorm ideas, talk about what works in the classroom, and highlight the challenges of today's education system. The event was moderated by NBC News' Rehema Ellis with NBC Channel 4's Chuck Henry and Kim Baldonado, as well as Telemundo 52's Azucena Gómez. Viewers in the Los Angeles area were able to watch the event live on NBC's Los Angeles Nonstop channel, and we also streamed the program live here at EducationNation.com.
You can still watch the Los Angeles Teacher Town Hall here!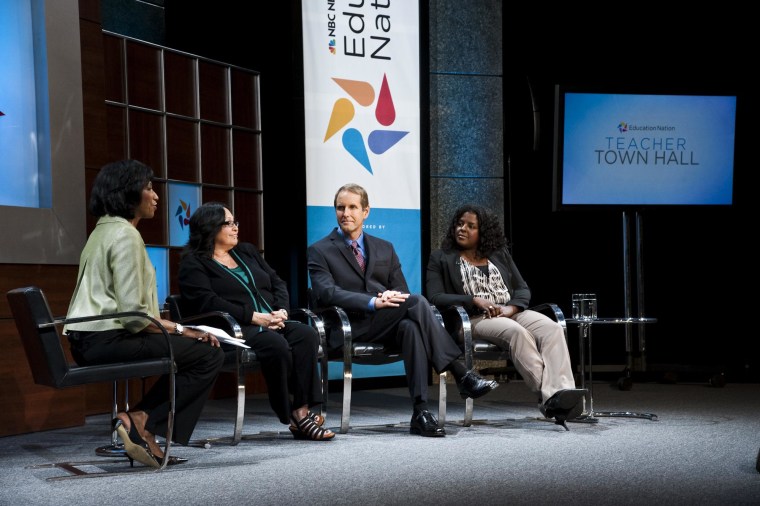 On May 19, NBC News brought together business and civic leaders in Los Angeles to talk about the importance of educating America's students to compete in the global economy.
In a moderated discussion with NBC News' Brian Williams, NBC Channel 4's Colleen Williams, Los Angeles leaders talked about the needs of a 21st Century workforce and how best prepare our students for the jobs of the future.
You can still watch the Los Angeles Job One discussion here!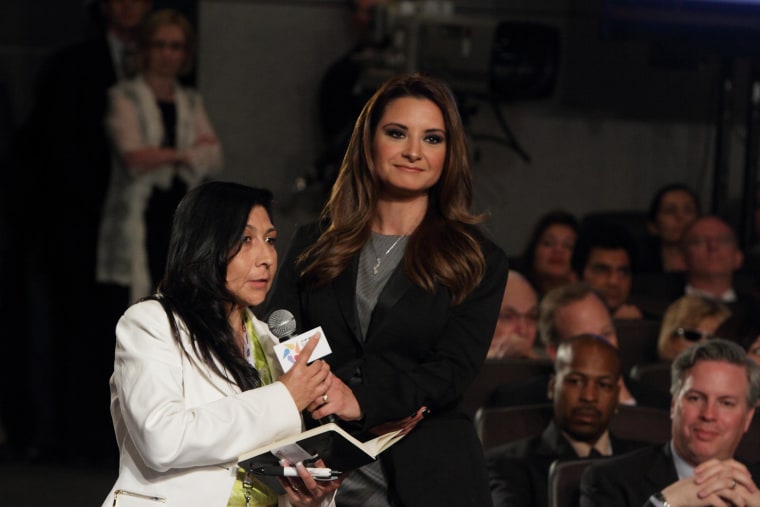 The Los Angeles Experience
The Education Nation Experience was a public exhibition designed to inform and engage visitors on the current state of education in America, including our global competitiveness in K-12 education, post-secondary education, and workforce readiness.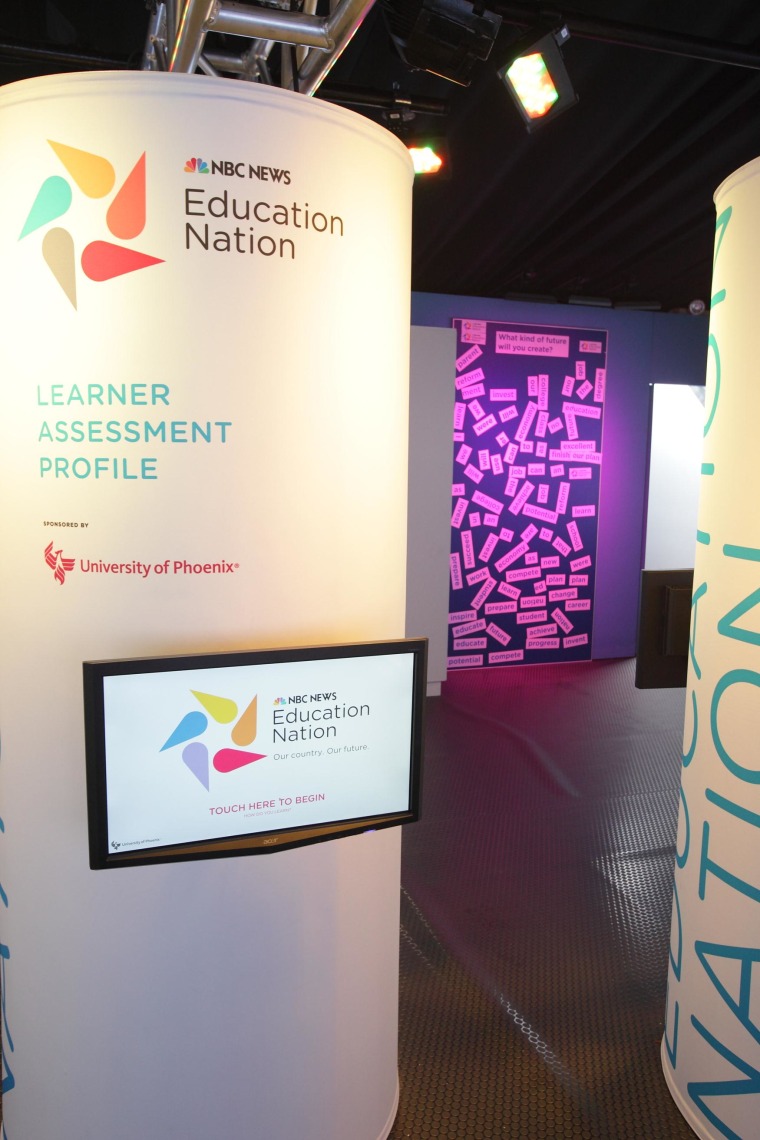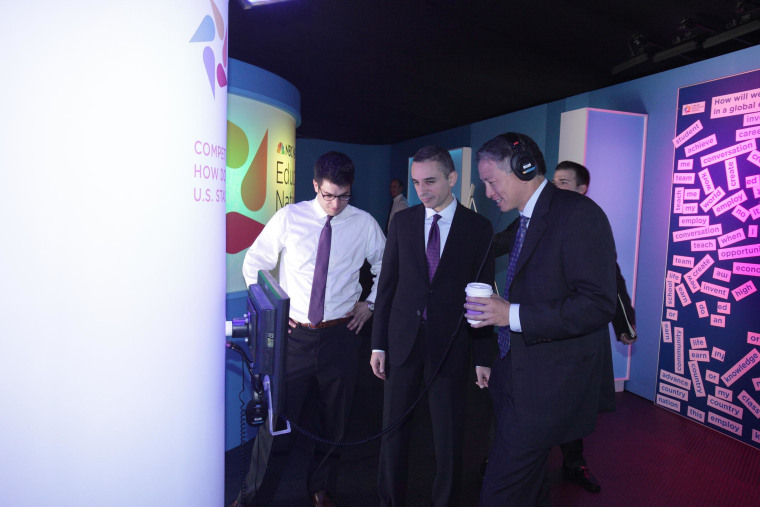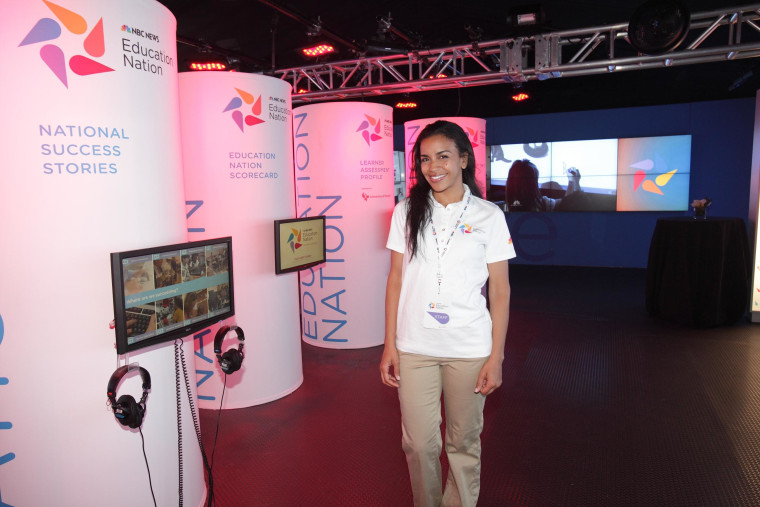 Los Angeles Sponsors
Education Nation On-the-Road has been made possible through the generous support of our partners. We would like to thank the following organizations for their contributions to our events.
Title Sponsor
Scholastic
Scholastic is the world's largest publisher and distributor of children's books and a leader in educational technology and services and children's media. Scholastic Education has led the way in offering comprehensive school improvement solutions including highly-regarded reading and math programs and the gold-standard reading intervention program READ 180®.
Proud Partners of Education Nation On-The-Road
America's Promise Alliance
America's Promise Alliance is the nation's largest partnership organization dedicated to improving the lives of children and youth by raising awareness, supporting communities, and engaging in nonpartisan advocacy. Through our Grad Nation campaign, we harness the collective power of our partner network to mobilize Americans to end the high school dropout crisis and prepare young people for college and the 21st century workforce.