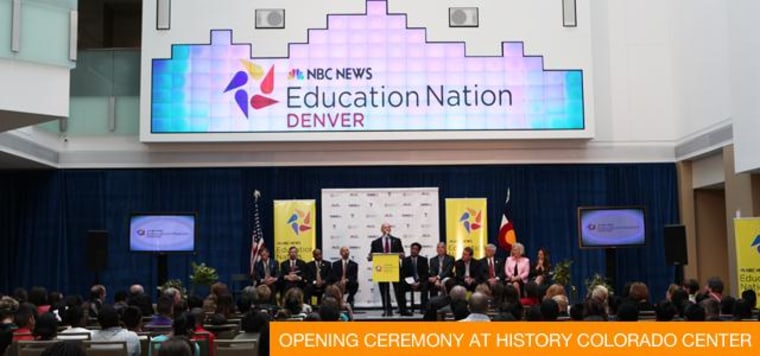 The 2012 Education Nation Tour kicked off in Denver, Colorado. Working closely with NBC News affiliate 9News, the week-long tour stop featured panel discussions, a Teacher Town Hall, continuous coverage of local education stories and several hands-on events for the public.
Education Nation brought the Teacher Town Hall format to Denver to engage local educators in an in-depth conversation about local education issues. Rehema Ellis moderated the conversation.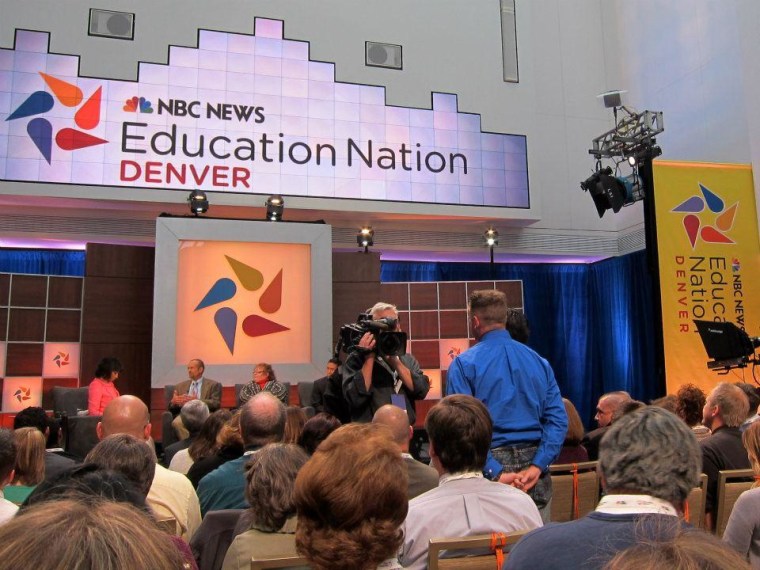 NBC News' Andrea Mitchell moderated a panel with local business leaders to talk about the role that education plays in job creation and job readiness. Colorado Governor John Hickenlooper delivered opening remarks.
Watch the panel here!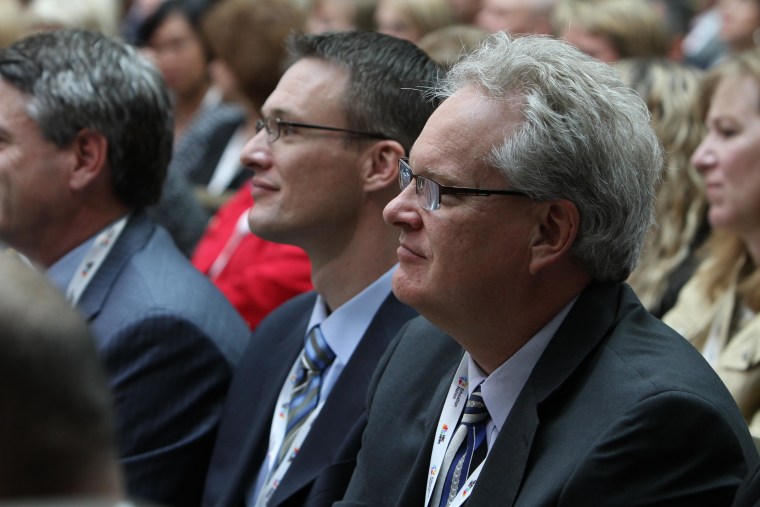 Denver Sponsors
Education Nation On-the-Road has been made possible through the generous support of our partners. We would like to thank the following organizations for their contributions to our events.
University of Phoenix
University of Phoenix is constantly innovating to help working adults move efficiently from education to careers in a rapidly changing world. Flexible schedules, relevant and engaging courses, and interactive learning can help students more effectively pursue career and personal aspirations while balancing their busy lives.
The Daniels Fund
The Daniels Fund, founded through the generous legacy of cable-television pioneer Bill Daniels, operates the Daniels Fund Grants Program and the Daniels Fund Scholarship Program in Colorado, New Mexico, Utah, and Wyoming.
The Bill & Melinda Gates Foundation
The Bill & Melinda Gates Foundation works to ensure that all students graduate from high school prepared to succeed in college and careers and increase significantly the number of young people who complete a degree beyond high school with real value in the workplace.
The Piton Foundation
Piton, a private Denver foundation founded by oilman Sam Gary, provides opportunities for children and their families to move from poverty to self-reliance.
NBC Learn
NBC Learn is the education arm of NBC News. We believe in the power of stories to engage 21st century learners and offer a new way to inspire students and empower teachers in and out of the classroom.
Knowledge Partner:
The Rose Community Foundation
Rose Community Foundation helps make the Greater Denver community a vibrant and healthy place to live.