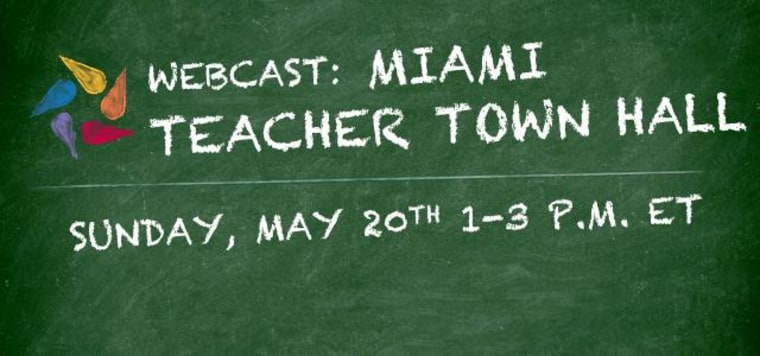 Education Nation, NBC 6, Telemundo network and Telemundo 51 hosted a week of events and conversations in order to talk about the local and national events affecting the Miami community.
NBC News Chief Education Correspondent Rehema Ellis and NBC 6 Anchor Pam Giganti hosted teachers from across the state to convene and discuss the important issues facing them today in their districts.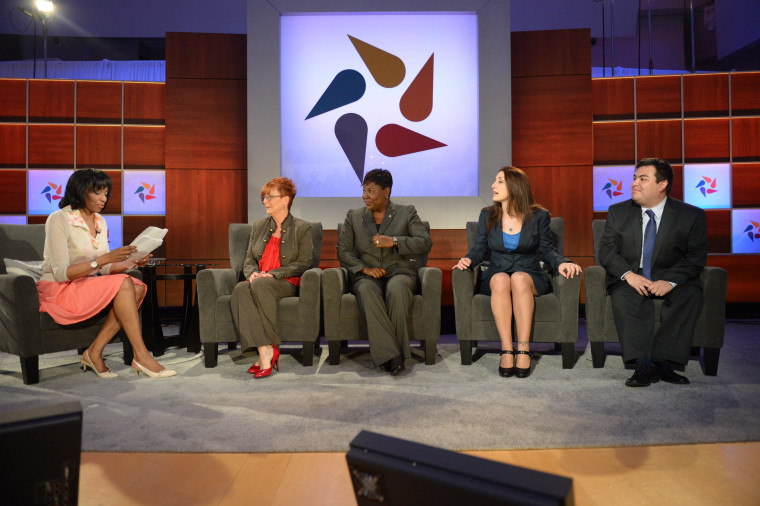 TODAY News Anchor Natalie Morales and Telemundo Network News Anchor Jose Diaz-Balart and NBC 6 Reporter Diana Gonzalez moderated a conversation with business and community leaders about education and job readiness.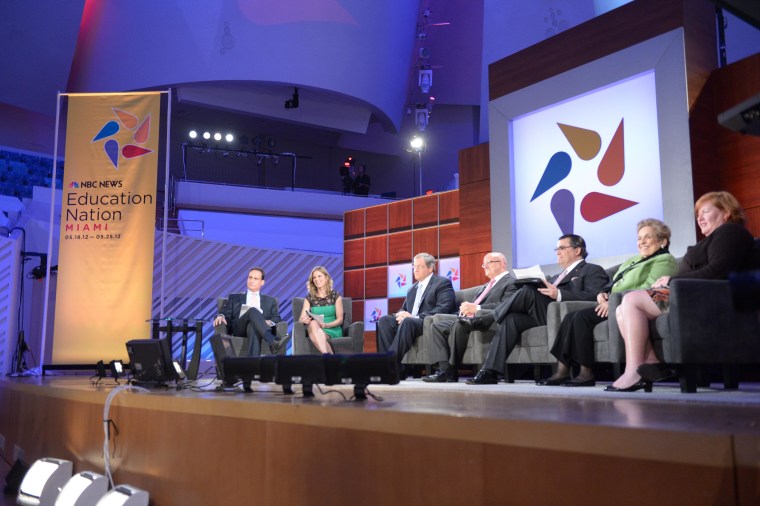 Miami Sponsors
University of Phoenix
University of Phoenix is constantly innovating to help working adults move efficiently from education to careers in a rapidly changing world. Flexible schedules, relevant and engaging courses, and interactive learning can help students more effectively pursue career and personal aspirations while balancing their busy lives.
The Bill & Melinda Gates Foundation
The Bill & Melinda Gates Foundation works to ensure that all students graduate from high school prepared to succeed in college and careers and increase significantly the number of young people who complete a degree beyond high school with real value in the workplace.
Helios Education Foundation
Helios Education Foundation is focused on creating opportunities for individuals to succeed in postsecondary education by advancing the academic preparedness of all students and fostering a high-expectations, college-going culture in Arizona and Florida. The Foundation focuses its investments across the education continuum in three key impact areas: Early Childhood Education, the Transition Years and Postsecondary Success.
Knowledge Partners
Miami Dade College
Miami Dade College (www.mdc.edu) is the nation's largest campus-based institution of higher education with more than 174,000 students. It's the top producer of Associate degrees, awarding more to minorities than any other. Its cultural programs include Miami Book Fair International, Miami International Film Festival, MDC Live! series, and National Landmark Freedom Tower. It's served nearly 2,000,000 students since 1960.
NBC Learn
NBC Learn is the education arm of NBC News. We believe in the power of stories to engage 21st century learners and offer a new way to inspire students and empower teachers in and out of the classroom.