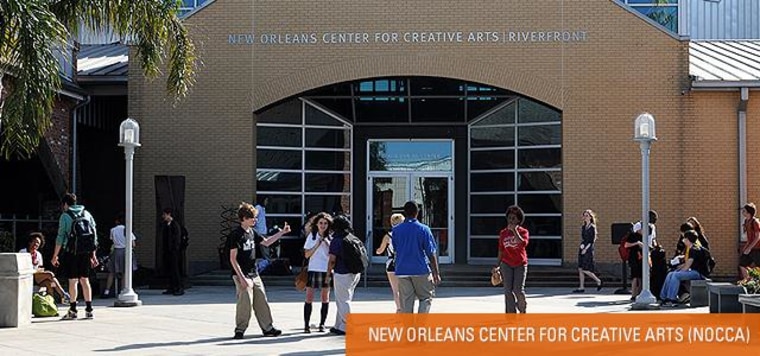 The Education Nation tour continued on in New Orleans, where NBC News and its affiliate station WDSU hosted a week of events and programming focused on education challenges and opportunities throughout the region.
New Orleans Summit Sessions
Hoda Kotb, Co-Host, Fourth Hour of TODAY, joined WDSU News Anchor Sula Kim in hosting a series of discussions on early childhood education, lessons from turning around failing schools, and college and career readiness.
Watch the interview here!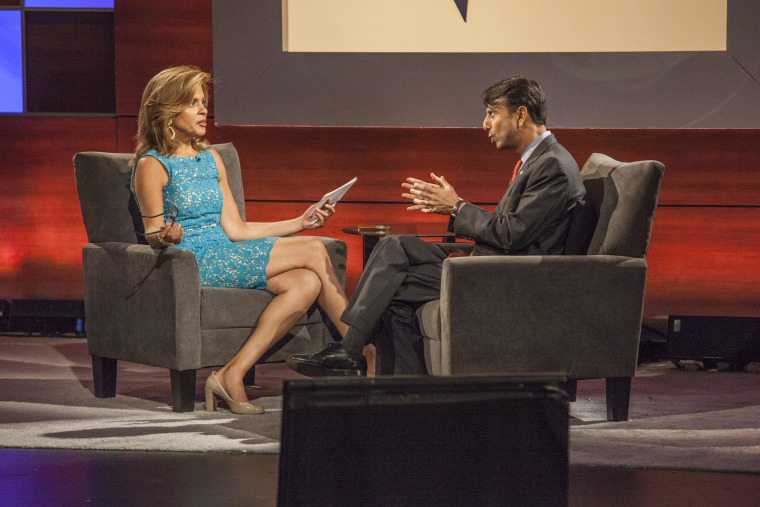 Sponsored by: W. K. Kellogg Foundation
A discussion about the early childhood education in the city and across the state with Dr. Geoff Nagle, Director, Tulane University Institute of Infant and Early Childhood Mental Health; Jenna Conway, Executive Director of Early Childhood, Louisiana Department of Education; Dr. Tony Recasner, CEO, Agenda for Children; and Pearlie Harris, Owner/Director, Royal Castle Child Development Center.
Watch the session here!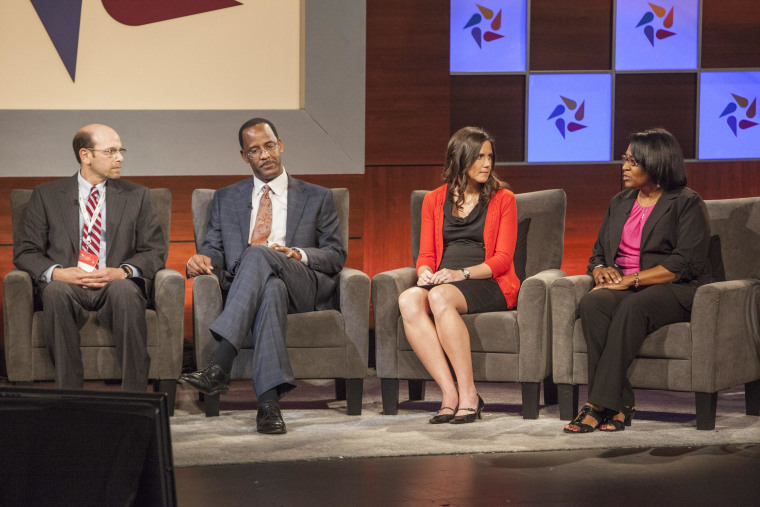 A discussion about the challenges and opportunities of turning around New Orleans' failing schools in the wake of Katrina with Leslie Jacobs, Founder, Educate Now! and former Orleans Parish School Board Member; Dr. Andre Perry, Associate Director of Educational Initiatives, Loyola University; Sarah Carr, Author, Hope Against Hope; and Principal Aisha Jones. The discussion was followed by a one-on-one interview with Louisiana State Superintendent John White.
Watch the session here!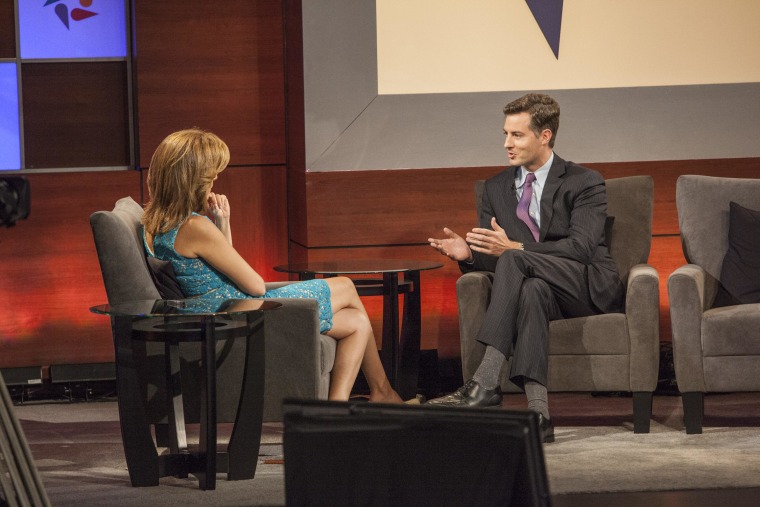 Sponsored by: University of Phoenix
A discussion about college and career preparedness in Louisiana with Rita Benson LeBlanc, Owner/Vice Chairman, New Orleans Saints and New Orleans Hornets; Charlotte Bollinger, Executive Vice President, Bollinger Shipyards; Rod Miller, President and CEO, New Orleans Business Alliance; and Dr. Monty Sullivan, Chancellor, Delgado Community College.
Watch the session here!
New Orleans Town Halls
Sponsored by: Chevron
The Education Nation Teacher Town Hall in New Orleans is a unique forum that brings together local teachers for a frank and open discussion about what works in the classroom and how to address the top challenges.
Watch the town hall here!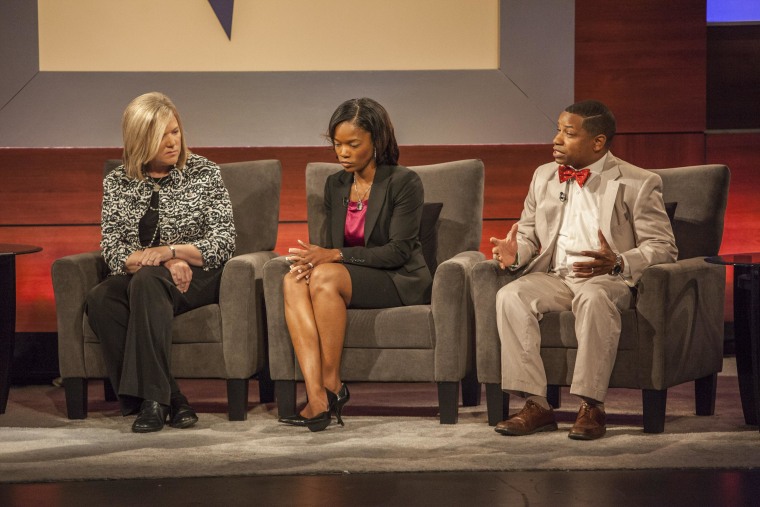 Sponsored by: W. K. Kellogg Foundation
Education Nation brings the Student Town Hall format to New Orleans, letting students voice their opinions on what's working in their schools and what they hope for their own education.
Watch the town hall here!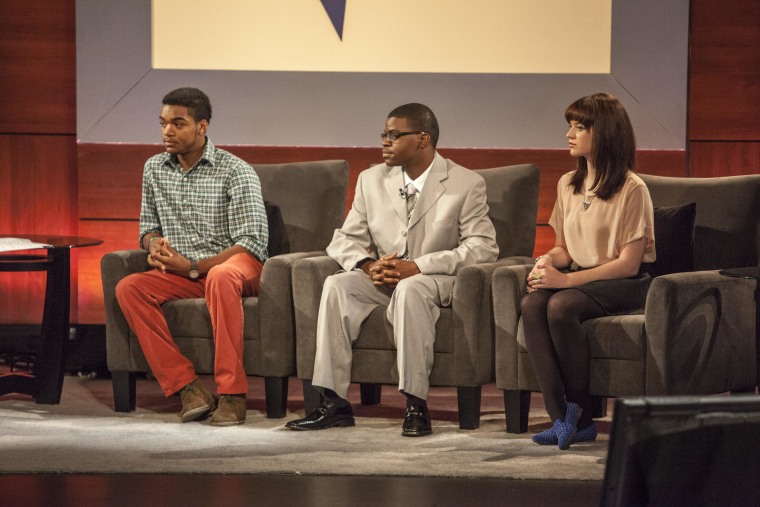 New Orleans Sponsors
Education Nation New Orleans has been made possible through the generous support of our sponsors. We would like to thank the following organizations for their contributions to our events:
LEAD SPONSOR
W.K. Kellogg Foundation
The W.K. Kellogg Foundation (WKKF), founded in 1930 as an independent, private foundation by breakfast cereal pioneer, Will Keith Kellogg, is among the largest philanthropic foundations in the United States.
SUPPORTING SPONSORS
The Bill & Melinda Gates Foundation
The Bill & Melinda Gates Foundation works to ensure that all students graduate from high school prepared to succeed in college and careers and increase significantly the number of young people who complete a degree beyond high school with real value in the workplace.
Chevron
Since today's students are tomorrow's workforce, many of Chevron's investments in education are focused on science, technology, engineering and math (STEM). That's why we partner with Project Lead The Way, a leading provider of STEM programs to middle and high school students in the United States to engage students in hands-on engineering classes.
University of Phoenix
University of Phoenix is constantly innovating to help working adults move efficiently from education to careers in a rapidly changing world. Flexible schedules, relevant and engaging courses, and interactive learning can help students more effectively pursue career and personal aspirations while balancing their busy lives.
KNOWLEDGE PARTNER
NBC Learn
NBC Learn is the education arm of NBC News. We believe in the power of stories to engage 21st century learners and offer a new way to inspire students and empower teachers in and out of the classroom.