Think back to your college dorm room.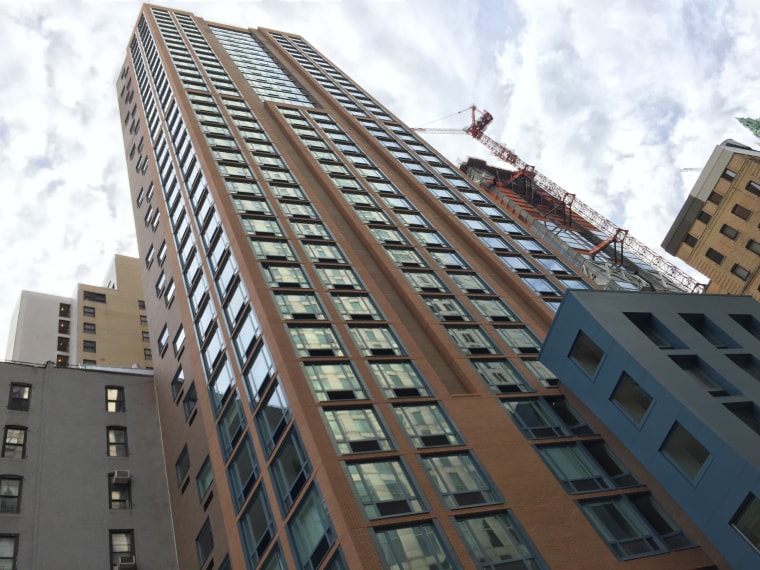 Now imagine it has a private bathroom and soaring New York City views. Oh, and it's 34 stories tall.
Not quite what you pictured, right?
That's what Pace University students will get when they check into 33 Beekman, the world's tallest college residence. Opening this week in lower Manhattan, the building measures 340 feet tall and has 172,000 square feet of space. It fits 761 beds and boasts many of the same amenities as a luxury apartment high-rise: A gym is open 24 hours, there's round-the-clock security, and a cable hook-up in each room.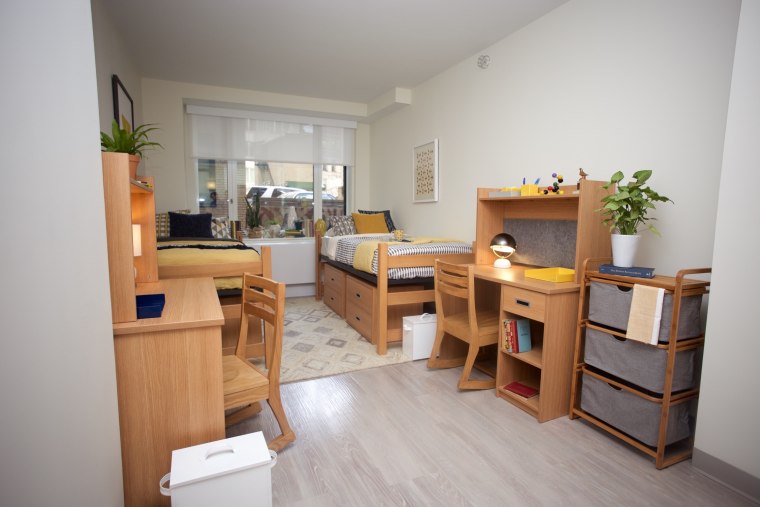 Not included in most luxury high-rise apartment buildings: unlimited laundry, included in the room rate.
Students are already moved into the new building, which aims to provide more housing for students who come from out of state. Pace University, which has two New York locations, has an enrollment of nearly 13,000, and 71% of freshmen in New York City live on campus.